RC Zokusha: roof chopped Toyota Mark II GX71
Last Thursday I was reading one of the RC car features on Speedhunters. This feature was about a roofchopped Toyota Soarer by Tijs Lochbaum crafted with the most tiny details. It reminded me of another RC car that was sent in by one of my readers: a roofchopped Mark II GX71 with the same level of details as the Soarer. Could it be???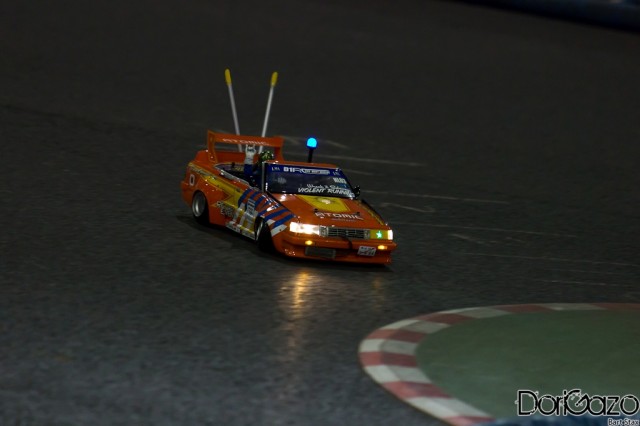 Yes indeed: almost two months ago the very same Tijs approached me with the picture above and just look at all those tiny details!
At a glance you immediately spot the oil cooler, blistered fenders, hood fins, victory exhaust pipes, JDM license plate, headlight covers and the bosozoku driver inside!
The Mark II was built for the WK RC drifing match held at the end of August and it became second in the best of show competition.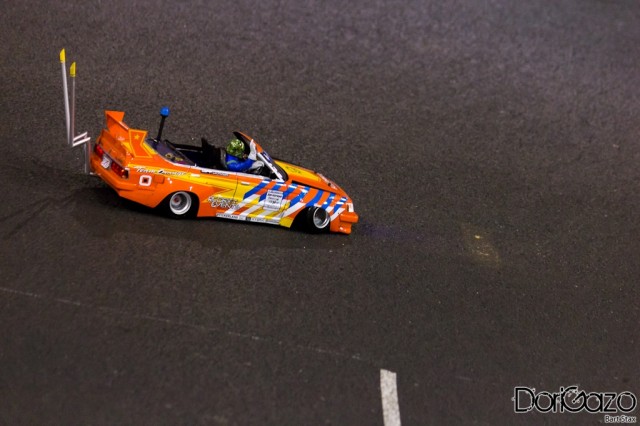 At the rear you can see the victory pipes are actually a set of lightning bolt pipes instead. The double spoiler set at the rear are immediately noticeable.
Up close even more details emerge:


Deep dish mesh wheels (SSR formula mesh?) at the front and Techno Shadows at the rear! Also sticking on all these tiny little sticker must have been a patient job. It was even said to be published in a Japanese RC magazine!
@Tijs I'm sorry that I totally forgot to post your RC drift car even though I promised it.
You can find more on Tijs' cars on team WreckitSideways: WreckitSideways @ Facebook
This entry was posted in RC Zokusha and tagged drifting, headlight covers, hood fins, lightning exhaust, Mark II GX71, oil cooler, rc car, ssr formula mesh, Techno Shadow, victory exhaust by banpei with