Or should that rather be ringu starru?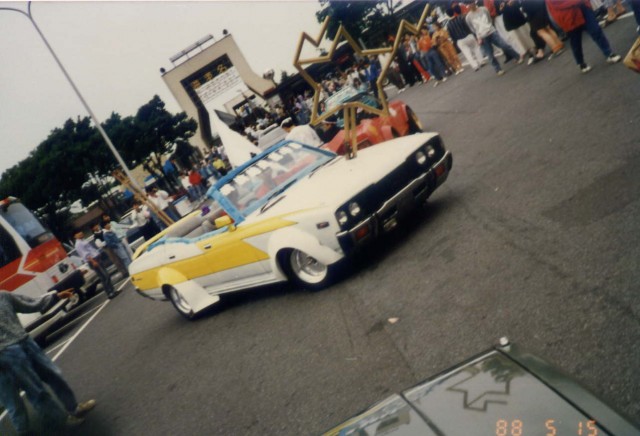 Apart from that this Nissan Gloria 330 has nicely flared fenders, SSR Mk Is, velours window frame and even a double piped takeyari at the rear!
Found at y_0*8**8
by banpei with
This quadruple lightning (zig zag) exhaust is equally impressive as the big Super Silhouette like wing on the rear of the car. Heck, it is even bigger than the whole car!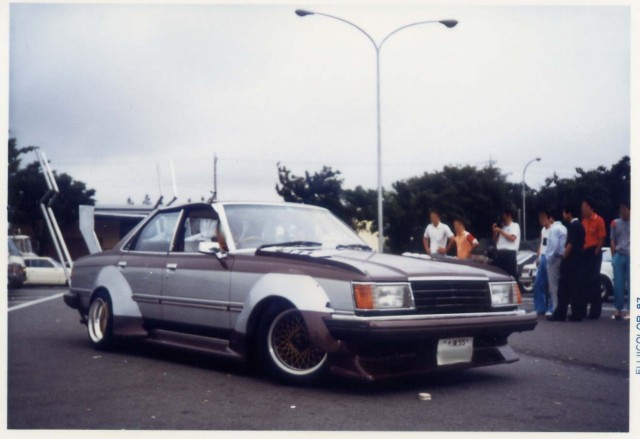 Found at y_0*8**8
by banpei with
It has been a while and we now have a nice keido racer entry with a huge side exhaust for the the exhaust of the week.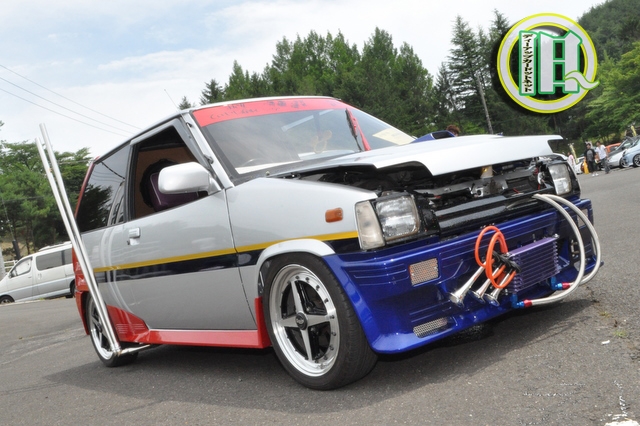 This 1987 Mitsubishi Minica H14V was featured in D-Upcar's July feature earlier this year.
by banpei with
Don't get fooled by this picture!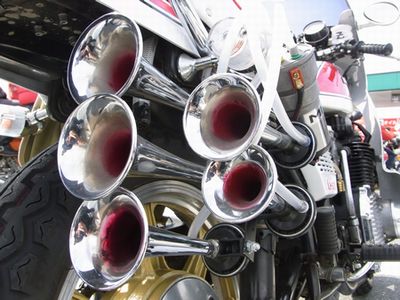 These trumpets are not exhaust pipes!
No they are not exhaust pipes! 😉
Found at [Misty Family]
by banpei with
I guess it isn't a matter of disguise in this case, but rather the unfamiliarity with this car…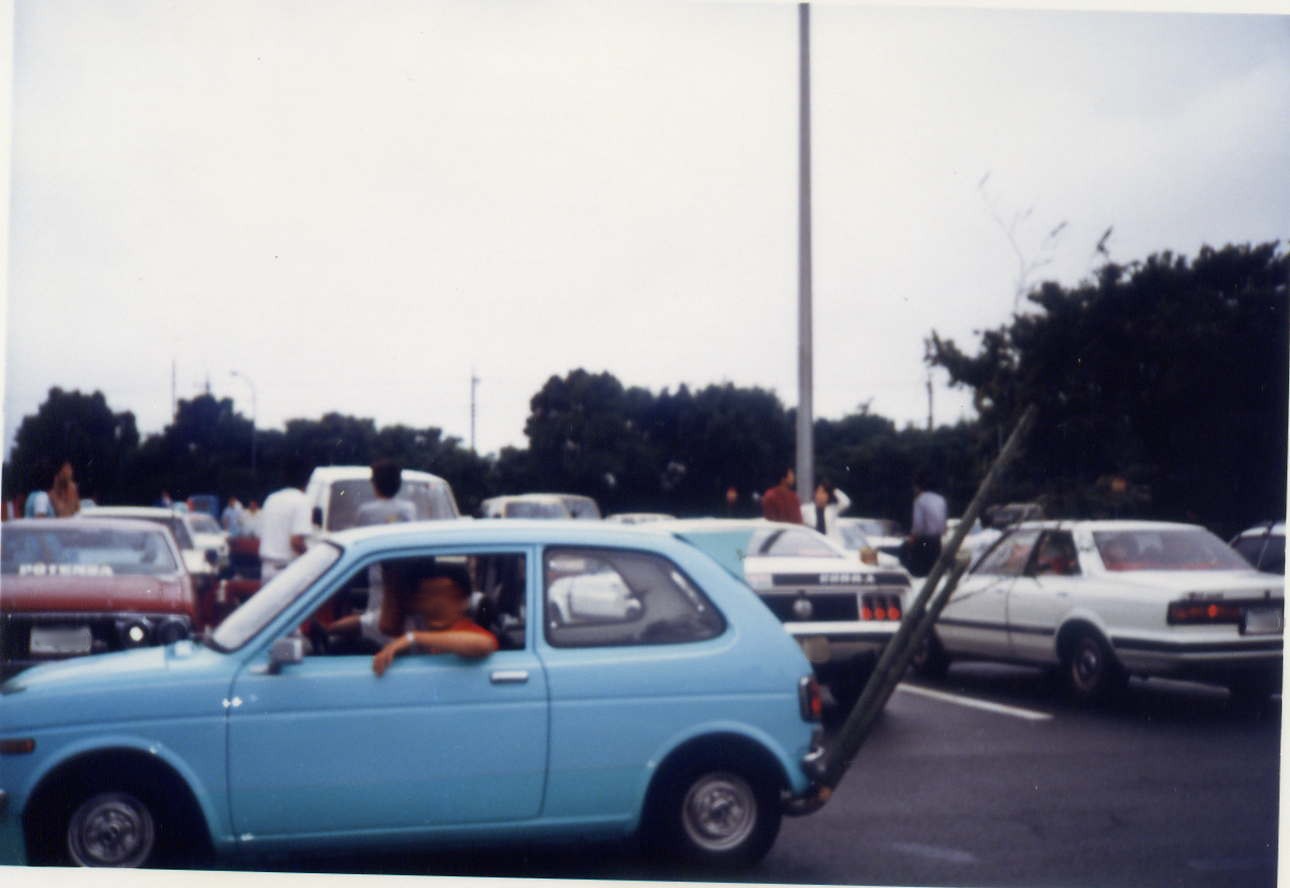 Guess the Kaido Racer Entry #12
Bone stock with two huge exhaust pipes sticking out of it. Now what can it be?
Of course, as usual, the first correct guess within 48 hours in the comments section will be rewarded with a sticker!
by banpei with