Time for another milder styled wallpaper: a kyusha styled kenmeri Nissan Skyline KGC111: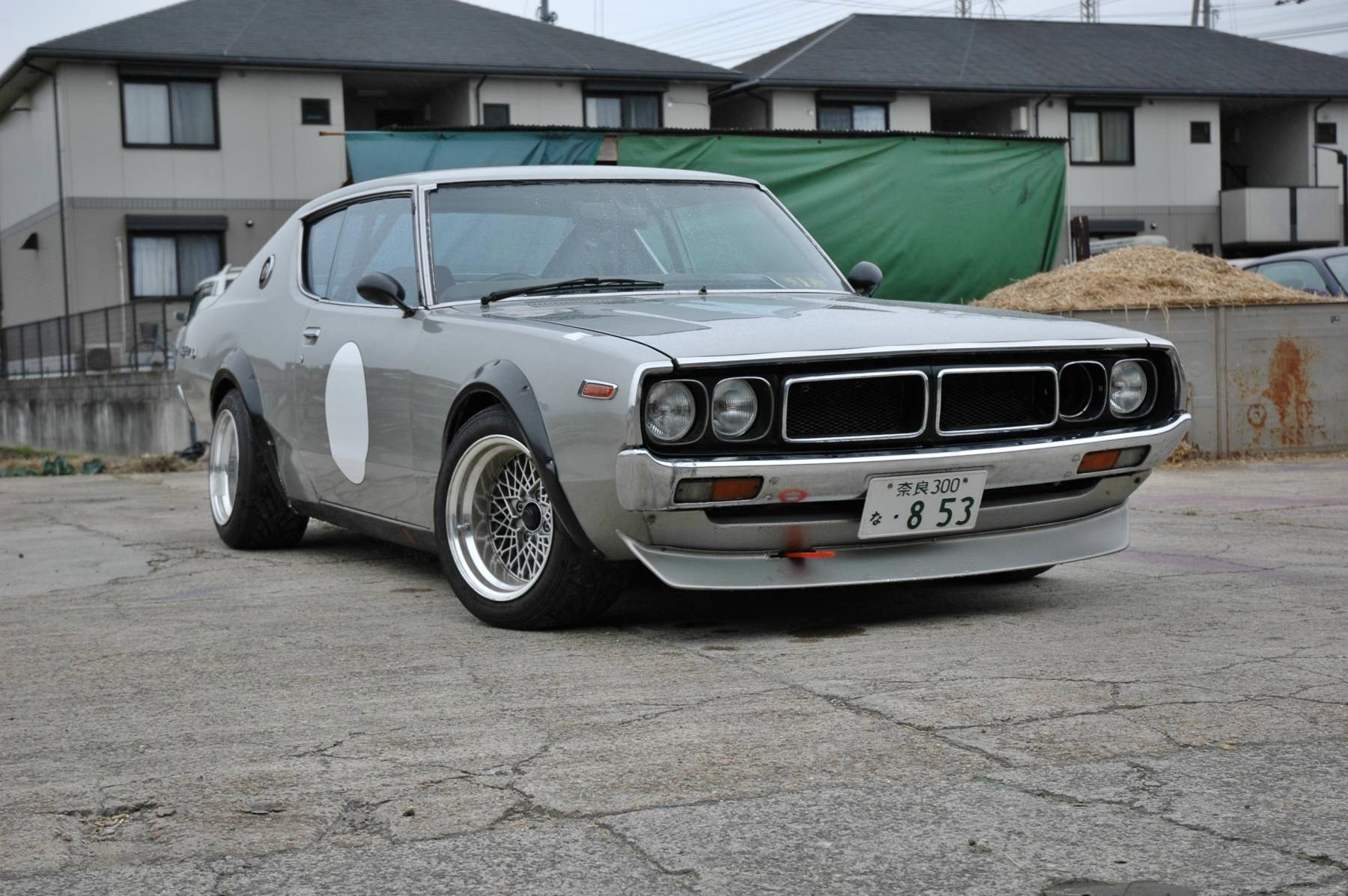 Kyusha style Nissan Skyline KGC111
I don't think it will be a KPGC110 since it does not wear any GTR badges and only 197 KPGC110s were ever made.
Found this excellent highres picture at:
Al's car stuff blog
by banpei with
Some people may have noticed it already: last Sunday we got the 1000th facebook fan!


More than 1000 Facebook fans!
Great to see so many Facebookers like the bosozoku style so much! Thanks!
If you're not a fan yet, you can become one here:
Bosozoku Style on Facebook
by banpei with
Great! Almost everyone liked last weeks Leopard F31!
Now let's go back a bit more in time with this Mitsubishi Galant GTO: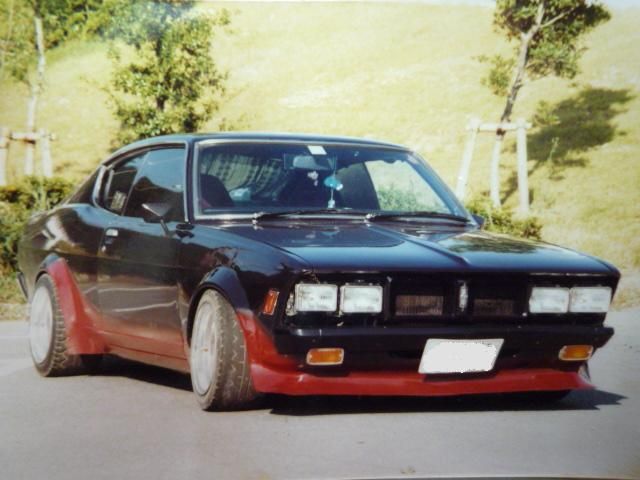 HOT OR NOT? Mitsubishi Galant GTO
Headlights are swapped for some late 70s early 80s square double headlights, its got a black and red two
tone paint and some really deep dish wheels!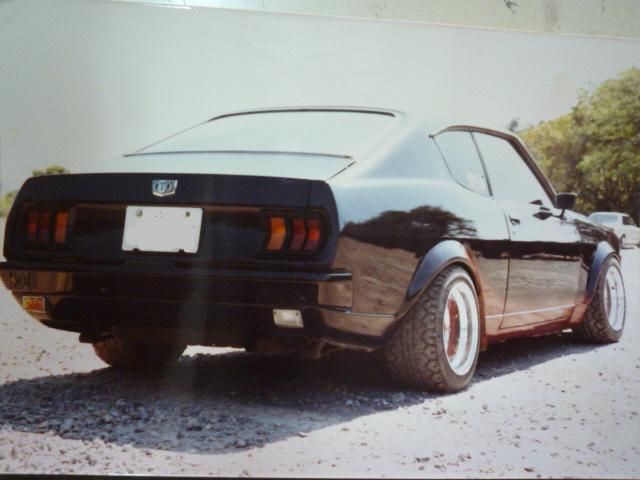 HOT OR NOT? Mitsubishi Galant GTO
And from the rear? Well, from the rear it looks like a Mustang Fastback!
Now is that hot or not?
by banpei with
Leopards are quite rare zokushas, expecially when they are painted in this way and have six huge exhaust pipes: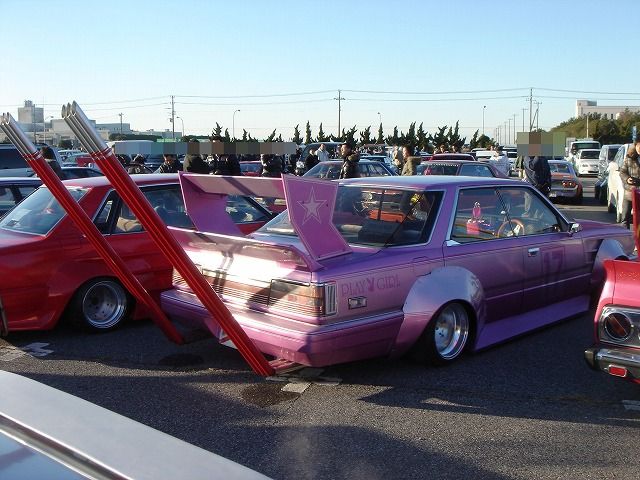 Play Girl Nissan Leopard F30
by banpei with
From time to time people post on youtube a video with their whole kaidou racer collection. Especially this video by Sabu3362 is a nice one:

I love the star shaped exhaust @2:22! 🙂
by banpei with