A few more videos by Pipiyumio. This time a bit more recent event, the Sunrise meeting in 1997:

And another revving video:

by banpei with
It is a bit difficult to see, but the star shaped exhaust on this Chaser GX71 is definitely the largest star I've seen so far!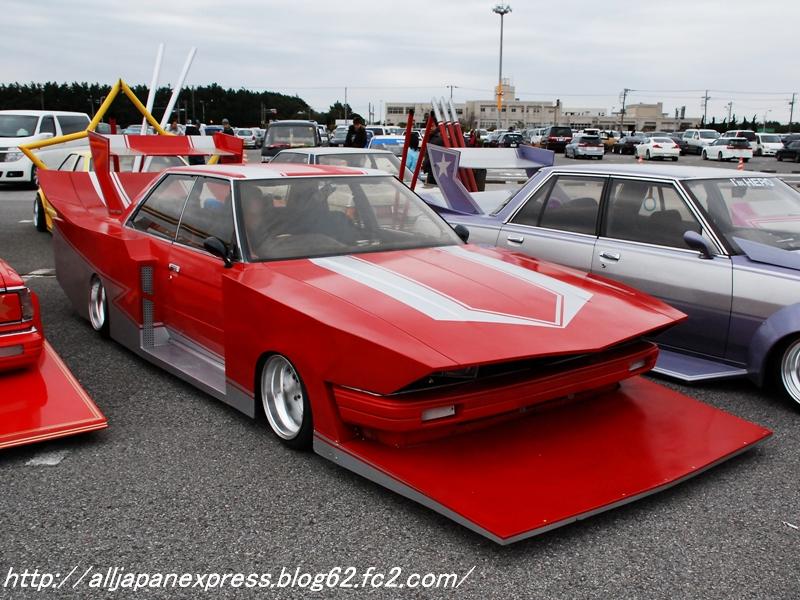 Toyota Chaser GX71 star shaped exhaust
Found at [AllJapanExpress]
by banpei with

I always liked the Techno Shadow design, especially if the rim is as deep as these ones: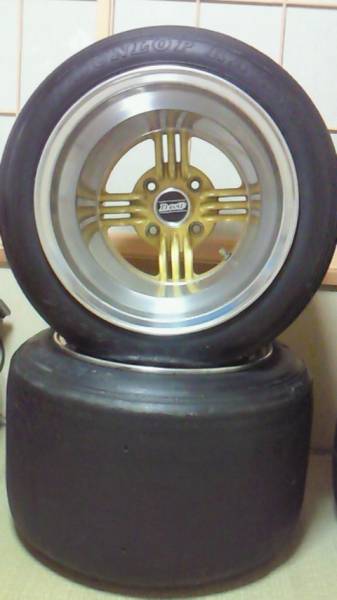 Deep dish Techno Shadows


I found this set of 14 inch rims (two 13J wide and two 11J wide) on Auctions Yahoo.
The seller mentions Kenmeri and Laurel, so you don't have to guess long what cars these rims would suit best!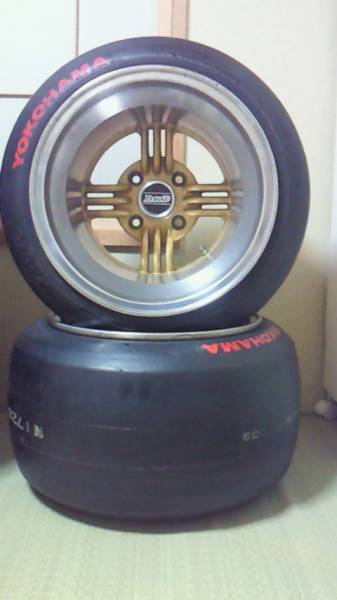 Deep dish Techno Shadows


They are not cheap though: the current bid is already at 800,000 yen (9500 us dollars) and the buy me now price is 1,000,000 yen (12,000 us dollars) and for that hefty sum of money you can probably buy a whole lot of C130 Laurels to fit them on. 😉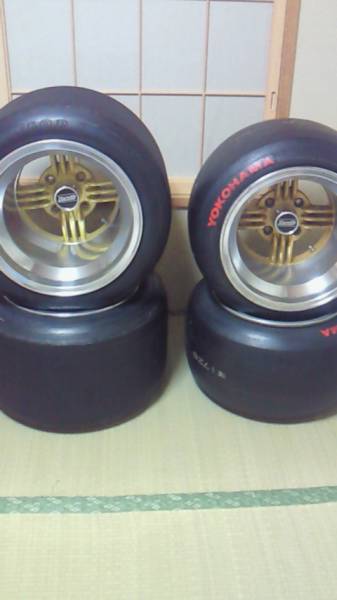 Deep dish Techno Shadows


Even if the price may sound steep: these rims are not being made anymore and finding a full matching set is like winning the price in a lottery. Perhaps you will need to win that price too to be able to buy these babies. 😉
You can find the auction here: set of Techno Shadow rims on Auctions Yahoo
by banpei with
This picture of a Grachan Mazda Capella RX2 almost ended up in my Family Album Treasures, but I thought it was way too cool for that! 😉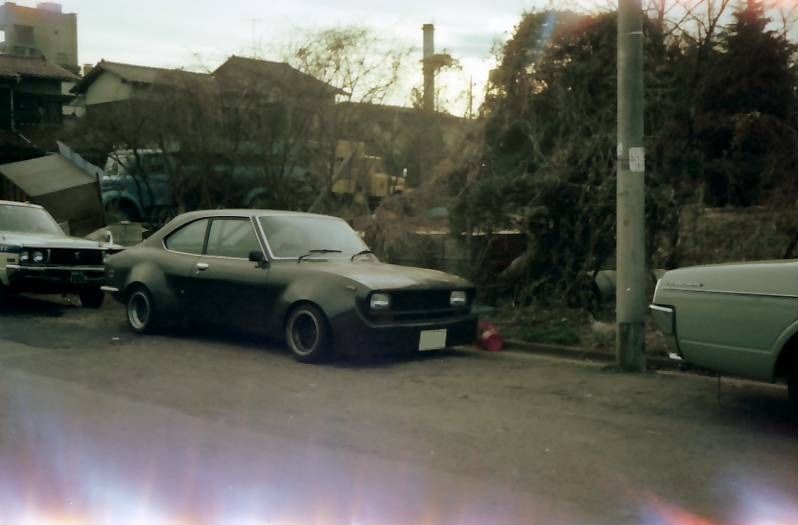 Grachan Capella RX2
The picture was taken 30 years ago and the person who posted it had fond memories of it as a child. Must have been one hell of an intimidating car when seen through the eyes of a child.
Found at [Time (when )]
by banpei with

One of the Youtube members I follow, Pipiyumio, posted a whole bunch of old early nineties Kaido Racer videos. I really liked one in particular: Behold all four parts of the Sunrise runaway!

The quality is a bit shabby, but it is a rip from a DVD R+ taken from an old VHS cassette. But that can't spoil the fun! 😉
Part 2:

Part 3:

And last, but not least:

by banpei with