This Teddy-Boys badged Soarer GZ10 is featuring an airbrushed photo of James Dean on the hood: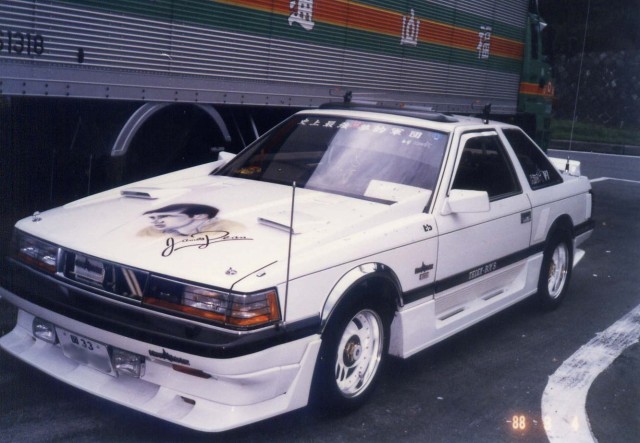 Nice Hiro Racing V1-R rims, hood fins, square side skirts and a couple of antennas make it complete!
Found at y_0*8**8
by banpei with
I have no clue what this car is. I did once but forgot to put it in my notes so I can't use it for the Guess the Kaido Racer anymore…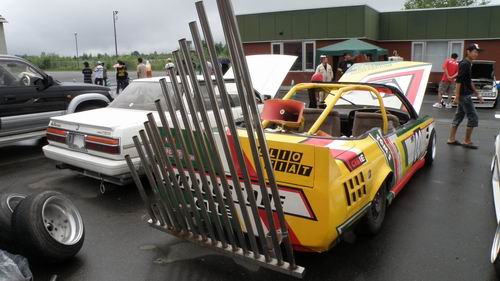 My best guess would be either a Soarer or a Leopard that is hiding behind that bukkake takeyari. 😉
by banpei with
In this 13 minute clip taken from the Shakotan Boogie movie Hajime and Koji show you how to pick up girls!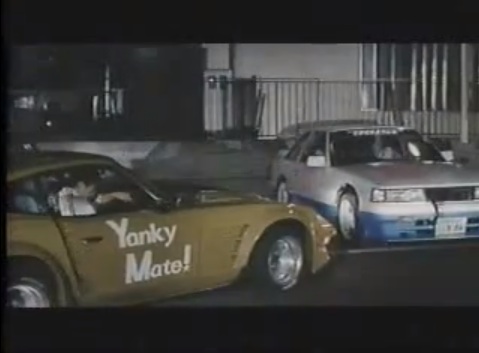 Or rather: how not to… 😉
At least at the end the two girls finally sit in the back of their Soarer. (link to video on the next page!)
(more…)
by banpei with
This video of the 7th Showa era meeting (already held in 2011) mainly contain normal and kyusha cars…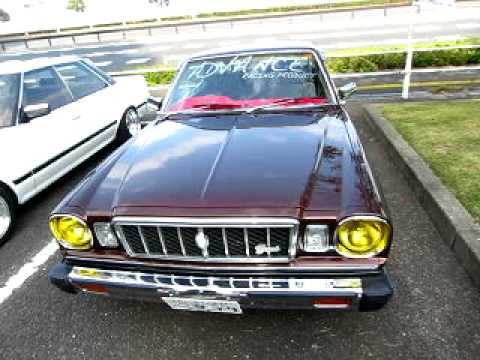 …however there are some really really nice shakotan cars to be seen as well!
Especially the Soarer and Skyline R30 in the beginning show how low you can go! (more…)
by banpei with
Not that this Soarer is seriously modded, but the blinded headlight and horns sticking out of where the grille is supposed to be is a good sign!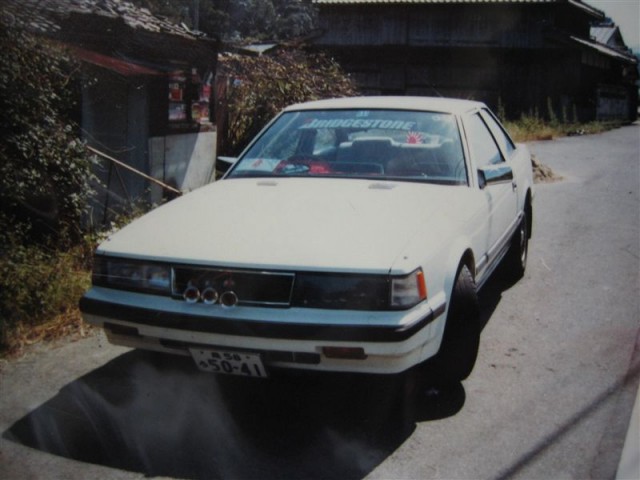 Found at Minkara
by banpei with