For years I have been planning to send Marty and Moog from Mighty Car Mods a little present: a set of Bosozoku Style coloringbooks. About four to five years ago I was in contact with them, but back then they didn't have a postal address where you could post things to. Back in those days they just created their own hobby shed as they couldn't make videos on the driveways anymore as they got harassed by loyal fans. Not handing out any address I could send it to was probably to protect themselves against their personal address leaking.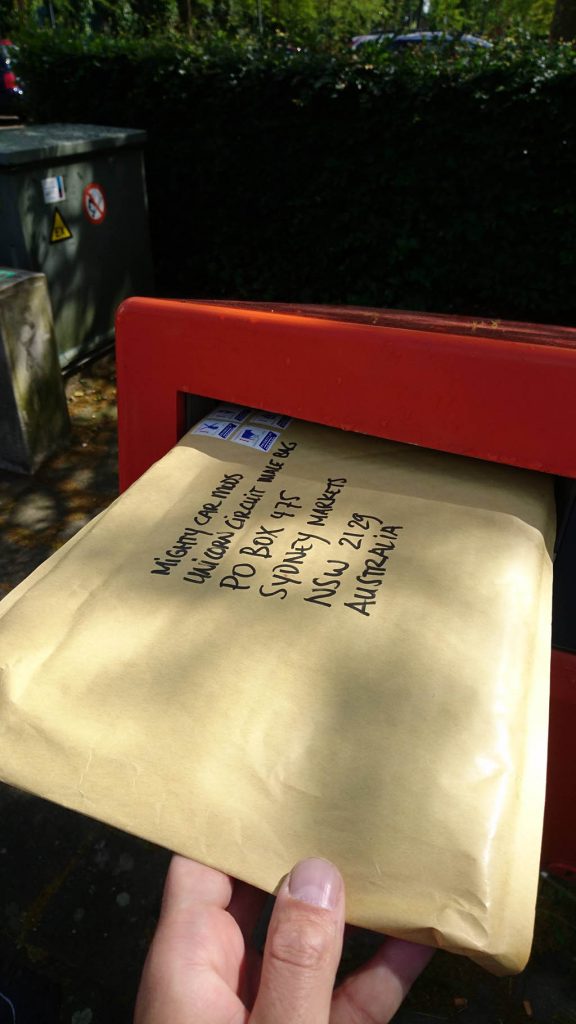 Recently for their popular Unicorn Circuit show they opened up a PO Box somewhere in 2018 called the Male Bag but all Bosozoku Style coloringbooks were sold out. After some people kept bugging me they wanted to buy these coloringbooks I had a few of them reprinted in the form of the third edition. Naturally I sent two coloringbooks including a set of crayons early June to the Unicorn Circuit! And then nothing…I waited patiently…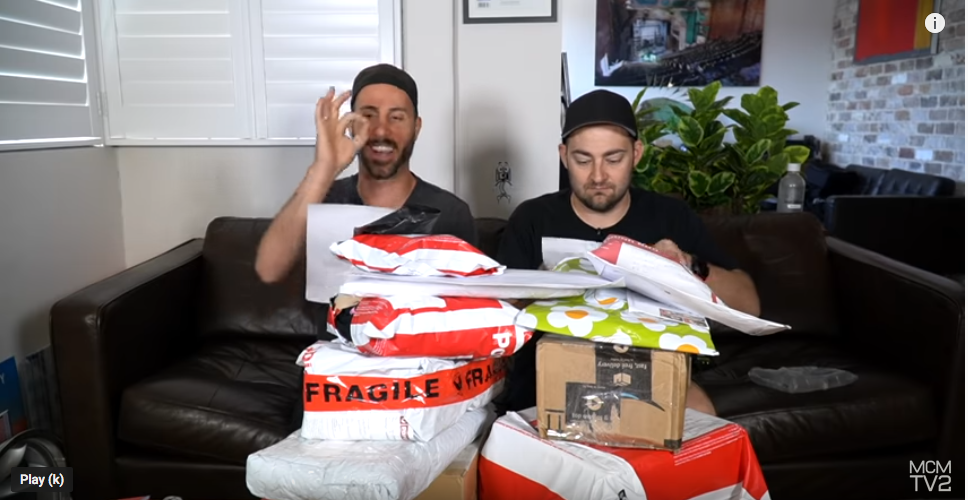 And I waited and waited…but no new Unicorn Circuit episodes were uploaded anymore. I guess Marty and Moog had become too busy to make new episodes and after a few months I had given up hope. I imagines them already opening all incoming mail and coloring in the book vividly. But I was wrong: on 12th of November they uploaded a new episode with a huge Male Bag! You can find the Male Bag part of this episode here!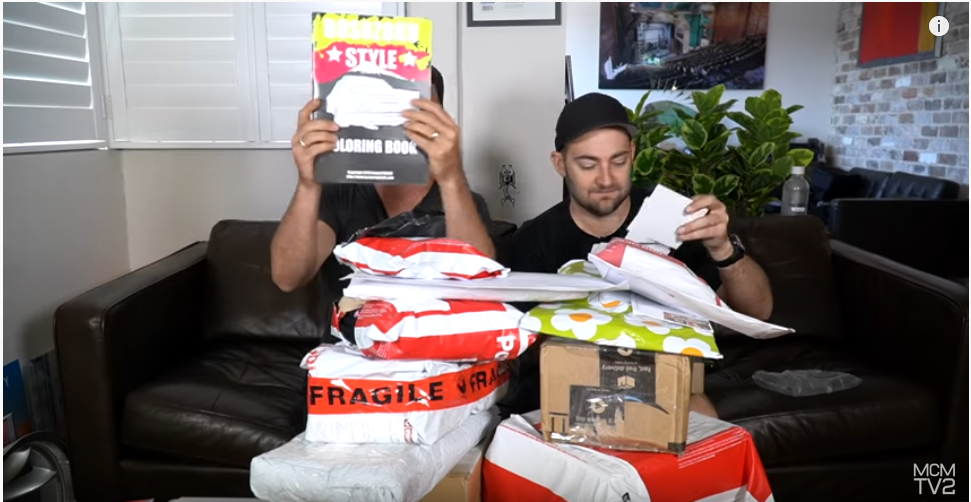 Now not only did the Bosozoku Style coloringbook got featured, they also liked it and featured it as an example of sending them your stuff!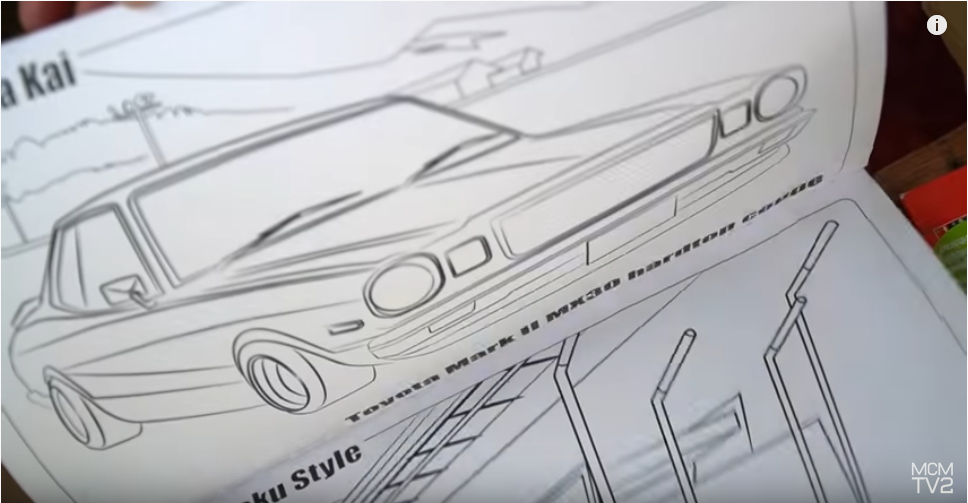 Marty and Moog: enjoy these coloring books!
For those interested: these Bosozoku Style coloring books are available in the shop for as little as 4 euros per book. The shipping costs depend on where you live on this planet, so if you think the shipping costs are too steep we also have a downloadable Bosozoku Style coloringbook available. Just buy it, download it and print it yourself!
by banpei with