Just take a good look at this Kenmeri Skyline C110: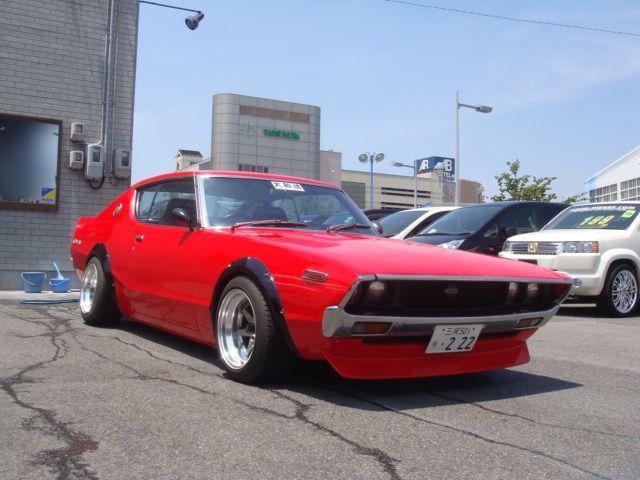 What does it have in common with this Dekotora from Torakku Yar??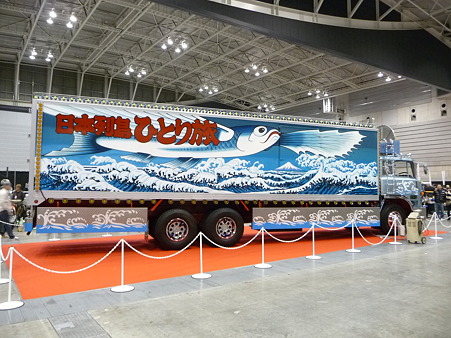 It can be found at the rear of both of them: (more…)
by banpei with
Obviously on Valentine's day Ken should give flowers to Mary. So why not add flowers to your Kenmeri Skyline tail lights then?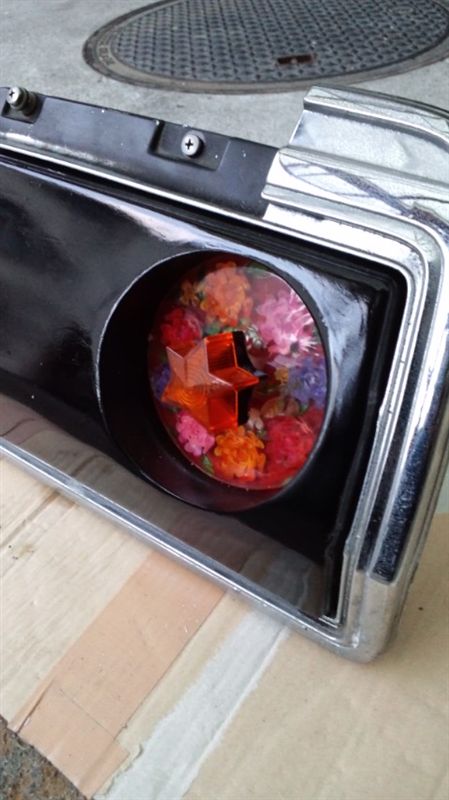 Okay, not entirely true: the tail lights surrounding reveals that it is actually a Yonmeri item, but Yonmeri sounds less romantic than Kenmeri. 🙂
Found at Minkara
by banpei with
Some might say it is blasphemy to put the Laurel C130 saloon headlights on a Kenmeri Skyline C110 (especially if it is GT-R styled), but I think it actually might is a fresh way of saying you like best of both worlds. 😉

Picture found in Ka Ry's photostream at Flickr. (Again: definitely worth browsing through his streams!)
by banpei with
Shakotanbugi was this week present at the Old Car New Year 2012 meeting in Awaji Island (near Kobe) and he shared a lot of videos on Youtube!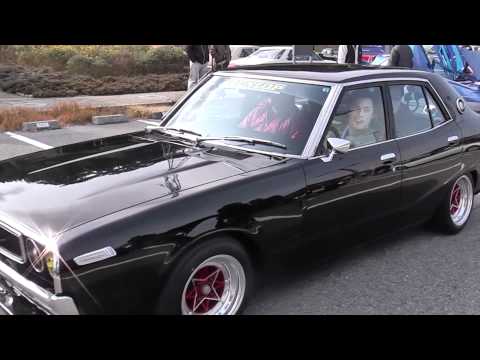 Various kaido racers were present. Take for instance this Cresta GX71 with Falken livery:

Or this Kenmeri Skyline:

Also watch this overview video:

Note the car at 0:30. Is that a real 2000GT convertible or just a beheaded one?
Direct links to videos: Cresta GX71, Kenmeri Skyline and Overview
by banpei with
Amazing what you can do with a Kenmeri Skyline, Hakosuka Skyline, Fairlady Z, some photoshop skills and fooling around with different JDM styles:

I especially love the Grand Champ Hello Bosozoku style! 😉
Direct link to video: Japanese classic car Skyline Ken?Mary ???? JDM ?? illustration
BTW: this is a crosspost with Banpei.net
by banpei with