Meeting Monday
Shakotanbugi was this week present at the Old Car New Year 2012 meeting in Awaji Island (near Kobe) and he shared a lot of videos on Youtube!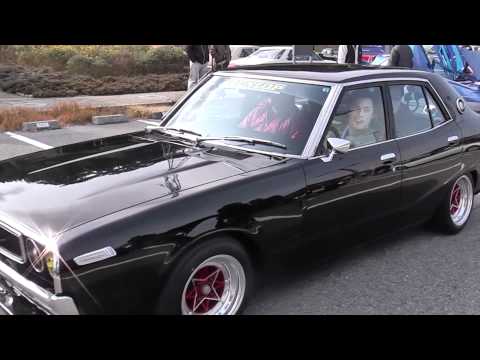 Various kaido racers were present. Take for instance this Cresta GX71 with Falken livery:

Or this Kenmeri Skyline:

Also watch this overview video:

Note the car at 0:30. Is that a real 2000GT convertible or just a beheaded one?
Direct links to videos: Cresta GX71, Kenmeri Skyline and Overview
This entry was posted in bosozoku car meeting and tagged awaji island, cresta gx71, kenmeri, New Year Meeting, skyline c110 by banpei with