Enjoy this compilation of various kaido racers (zokusha), shakotan and kyusha kai leaving the Bungo Retro Charity Meeting: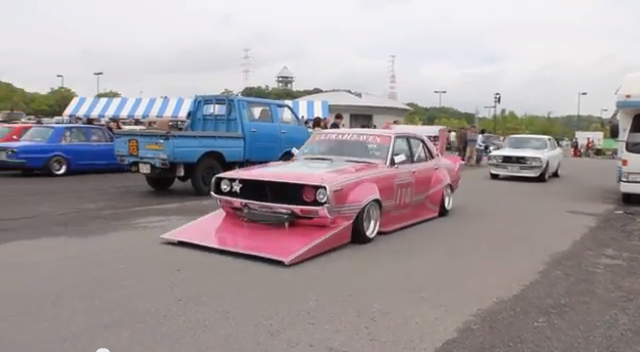 The video was shot/compiled by Daniel O'Grady from Wasabi Cars (rusty cars). (you can watch the video on the next page) (more…)
by banpei with

Earlier this week we featured this four door Nissan Skyline R32 in Guess the Kaido Racer regular.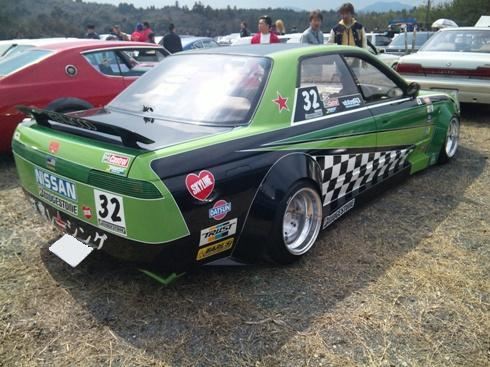 Four door Nissan Skyline R32
Gred replied he had a photo of the front, so obviously I was very interested in seeing how far the modifications went on this car.
So here it is and you can see it for yourself: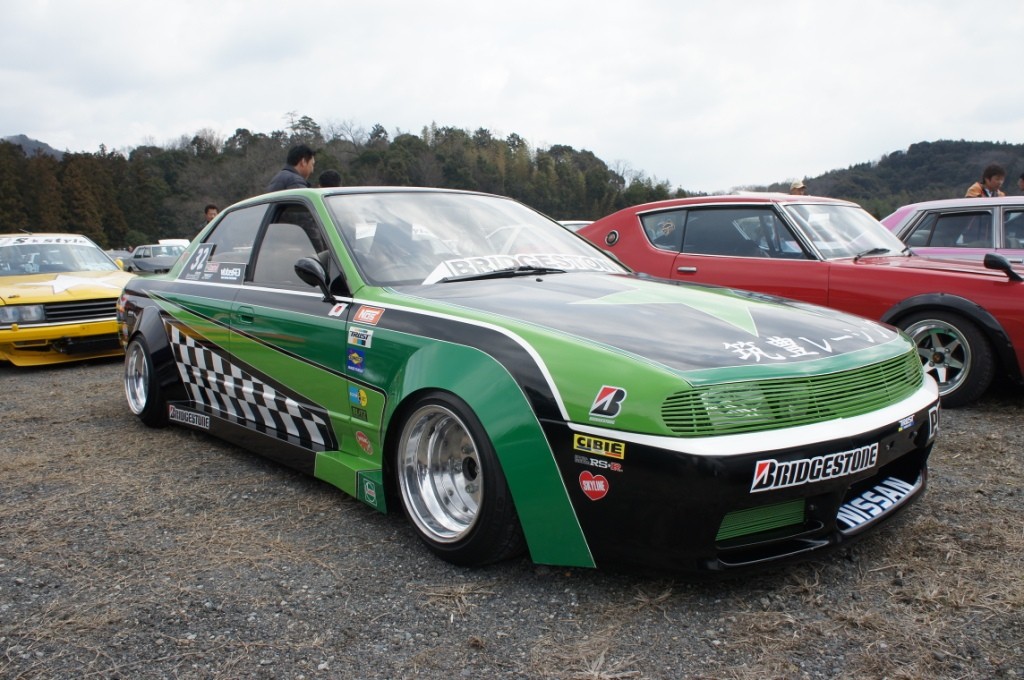 Four door Nissan Skyline R32
In contrary to its rear the modifications were not that extensive! Headlights have been replaced and the front fenders have been extended and that's about it!
Big thanks to Gred for sharing this photo! 🙂
by banpei with
This picture show the anatomy of what a good zokusha should look like: big lip, racing mirrors, big spoiler at the tail and deep dish 14 inch SSR Mk II rims!



Zokusha anatomy
Can't be more right than this!
by banpei with
How about an interior shot for a change? I love the huge truck shifter combined with the itsy-bitsy, teeny-weenie wooden steering wheel!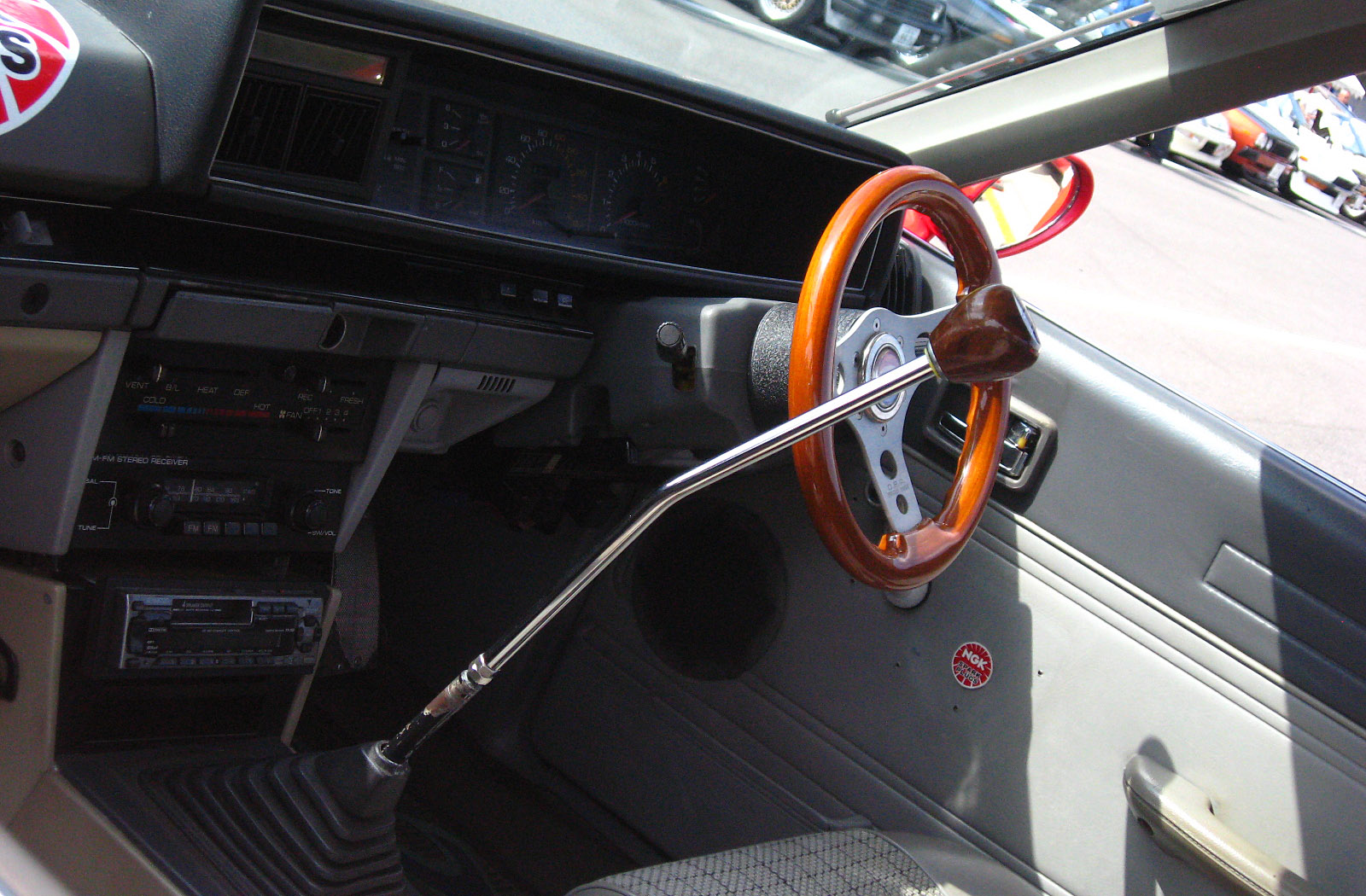 Bosozoku wallpaper: Zokusha dashboard
Right click here to set it as your wallpaper!
[Found on Grand Michinoku's photozou ]
by banpei with
This Levin AE86 is combining everything from both worlds: the lightweight car with its drift setup and the insane looks from the bosozoku style!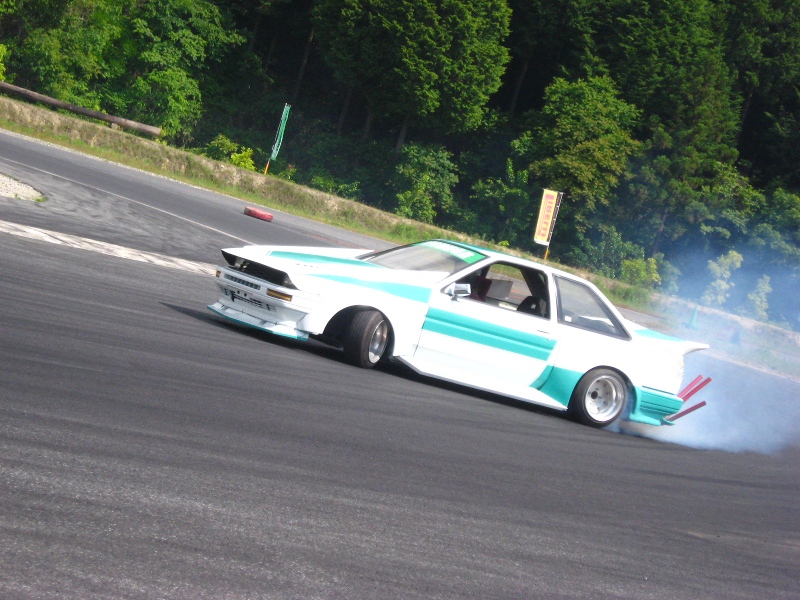 Corolla Levin AE86 zokusha
Too bad the wide rims don't allow the driver more lock and go even more sideways than this!
by banpei with