These baby bamboo spears mounted on a Celica XX may look a bit small, but I'm sure a couple of extension pipes can be found in the back of that liftback!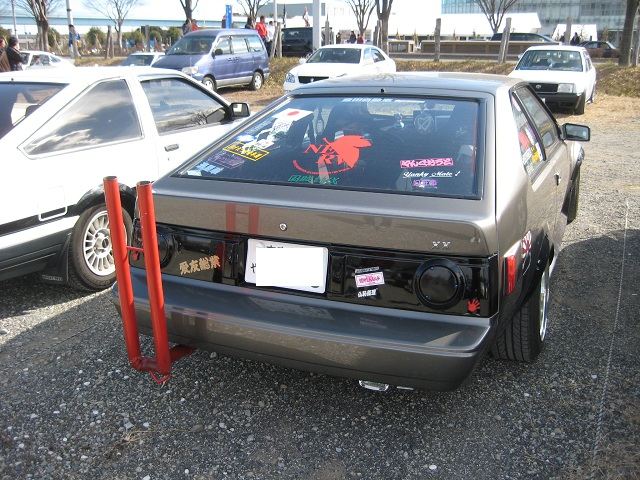 Celica XX with baby bamboo spears
Found at [Murano @ Minkara]
by banpei with

Apparently Tsuppari High School Rock'n Roll is a very popular song to cover. Not only the Heroes band did a cover, but also Kadota Kyohei:

And what about Rosey Rolley's version?

But the one and only original is by Yokohama Fly Silver:

Which one do you prefer?
by banpei with
Never heard of JapanDyno before, but I found this video of a set of deep dished SSR Mk. I rims on Youtube:

Nice presentation of these wheels! 🙂
Apparently they are some sort of an auction reseller and operate on Ebay. You can visit their website here.
by banpei with
Sorry for the lack of meeting post yesterday, but since it was Easter Monday I enjoyed the holiday. This video of a dekotora meeting in the Yamanashi prefecture will probably make it up to you. 😉

by banpei with

Last weeks Mustang II brought some confusion, so I guess this Ferrari lookalike will bring on even more confusion: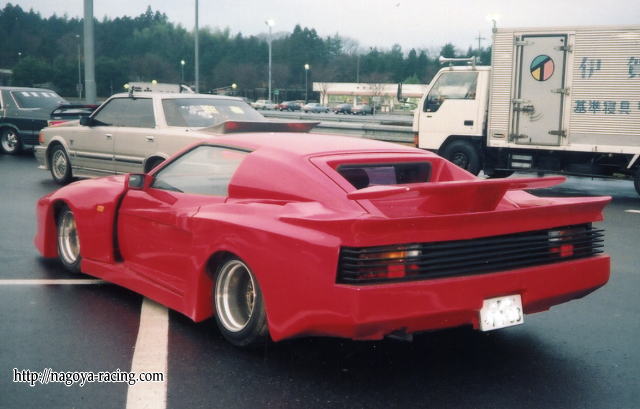 Guess the Kaido Racer: a Ferrari??
Well, that's a tough one!
But not to make it entirely impossible, another picture of the same car taken from a front angle: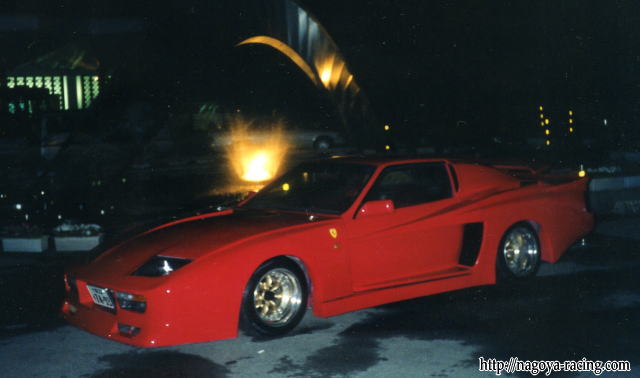 Guess the Kaido Racer: a Ferrari??
Now what car is hiding under there??
by banpei with