We haven't posted any vintage Volk Mesh rims so far, so how about these 9J wide examples to make it up for that fact?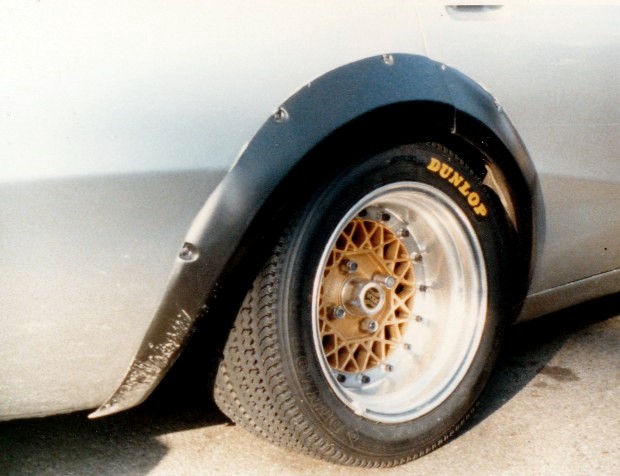 Deep dish 9J Volk Mesh rims
These rims were mounted under a Yonmeri Skyline GC110, once owned by one of the members of the Aoyama Jokers.
In case you are curious how these rims would look under such a car, this is how they look: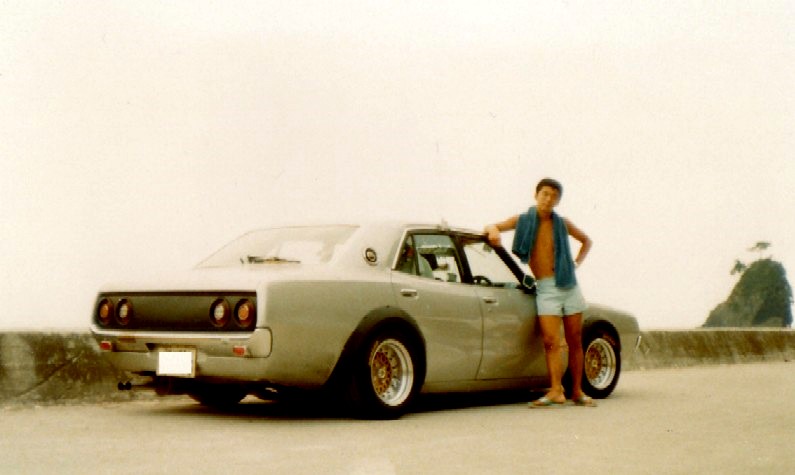 Deep dish 9J Volk Mesh rims
Apart from the rims this Yonmeri Skyline had its fenders widened by a set of fender flares to fit them and also the tail lights were swapped for a set of C210 items.
Found at [Joker's official blog]
by banpei with
It took me some time to find a suitable picture to follow up the C110 tail lighted Celica RA28, but this Kenmeri Skyline with Cedric headlights will do nicely!


Kenmeri Skyline C110 with Cedric 330 headlights
The Skyline was posted on the Aoyama Joker's website as one of their cars. The vintage photo was taken in the early 80s and had a, common for cars of that era, two tone painting applied. Normally I would not think two tone pink/silver would actually look nice, but I'd say this is an exception to the rule. 😛
Found at [JOKER'S official blog]
by banpei with
Not our average meeting post, but definitely one to remember!
This meeting was created by Gred within Grand Theft Auto San Andreas!

I don't know how many of these cars were created by him, but I think it must be a lot! Big kudos to his creativity (and the soundtrack)!
by banpei with
This Soarer Z10 with zig zag exhaust has been in the queue for a long time now… Actually already since the Tokyo Auto Salon 2011!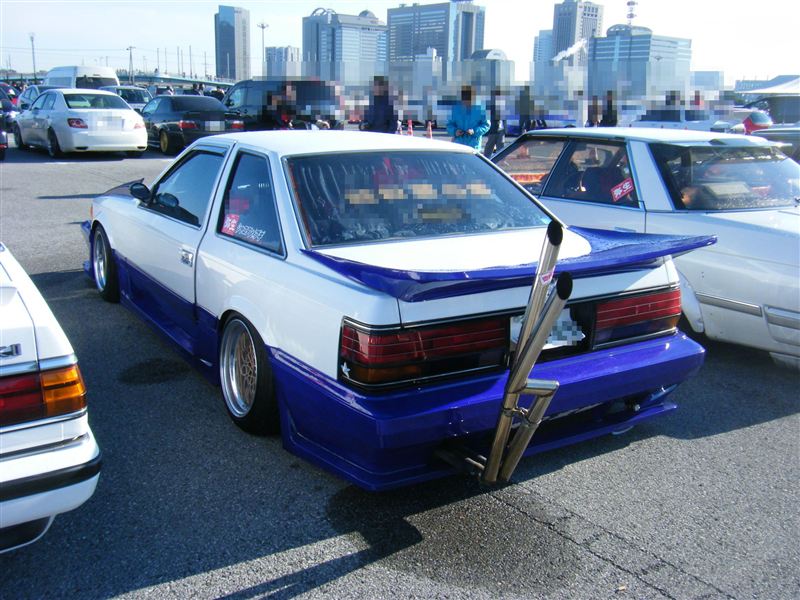 Soarer Z10 with zig zag exhaust
The exhaust isn't the common lightning exhaust, but rather looks a bit more like smoke zig zagging upwards.
Found at [Minkara]
by banpei with

The Tomica Skyline RS KDR30 Super Silhouette was put up for display at the Nostalgic Car Show in Tokyo held in May 2011. During the show the KDR30 was, obviously, protected by a couple of fences, but this guy was lending a hand during the build up of the show and he was able to shoot these two amazing close up videos of the car:

Imagine being this close to such an icon! I would probably have serious issues to resist touching the car. 😛
In the second video we get a good glimpse what's normally under the hood:

Just look at how big that intercooler is. Imagine how much air has to be pushed through that thing!
by banpei with