This second generation Mitsubishi Galant has some seriously wide Techno Phantoms at the rear: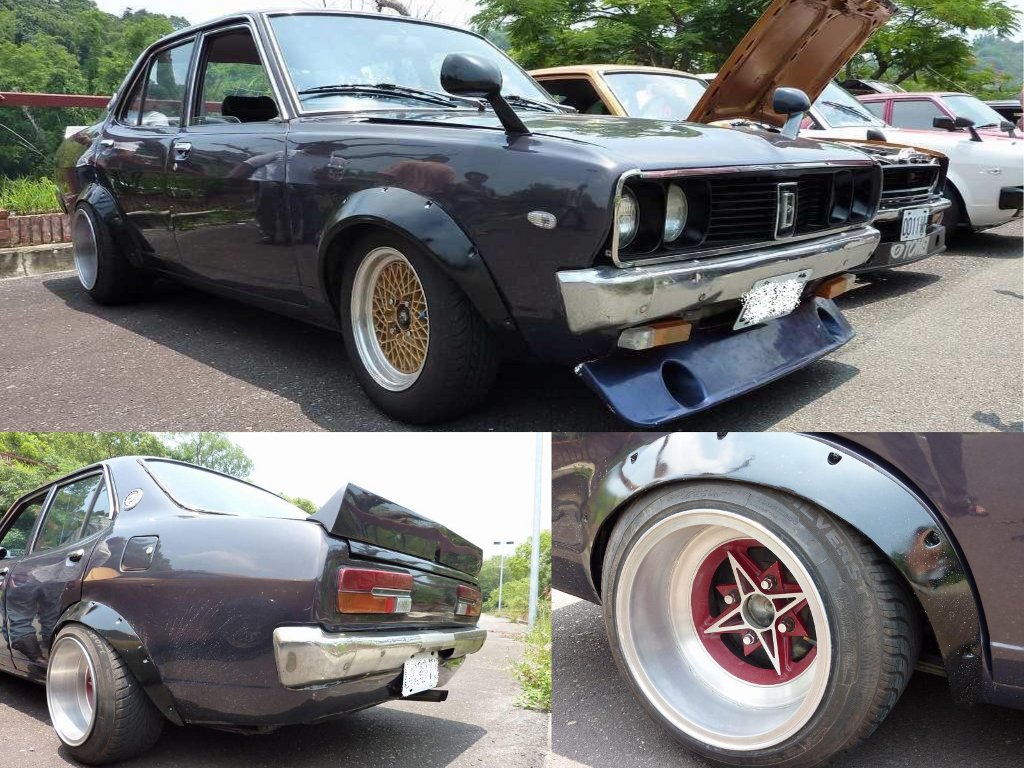 Mitsubishi Galant with 10J wide Techno Phantom rims
This generation of the Mitsubishi Galant was not very popular in Japan (in contrary of its popularity overseas) so it is very irregular to find a kyusha styled example.
Found at [b110sunny4dr]
by banpei with
This wallpaper is a literally a good example for How deep is your dish?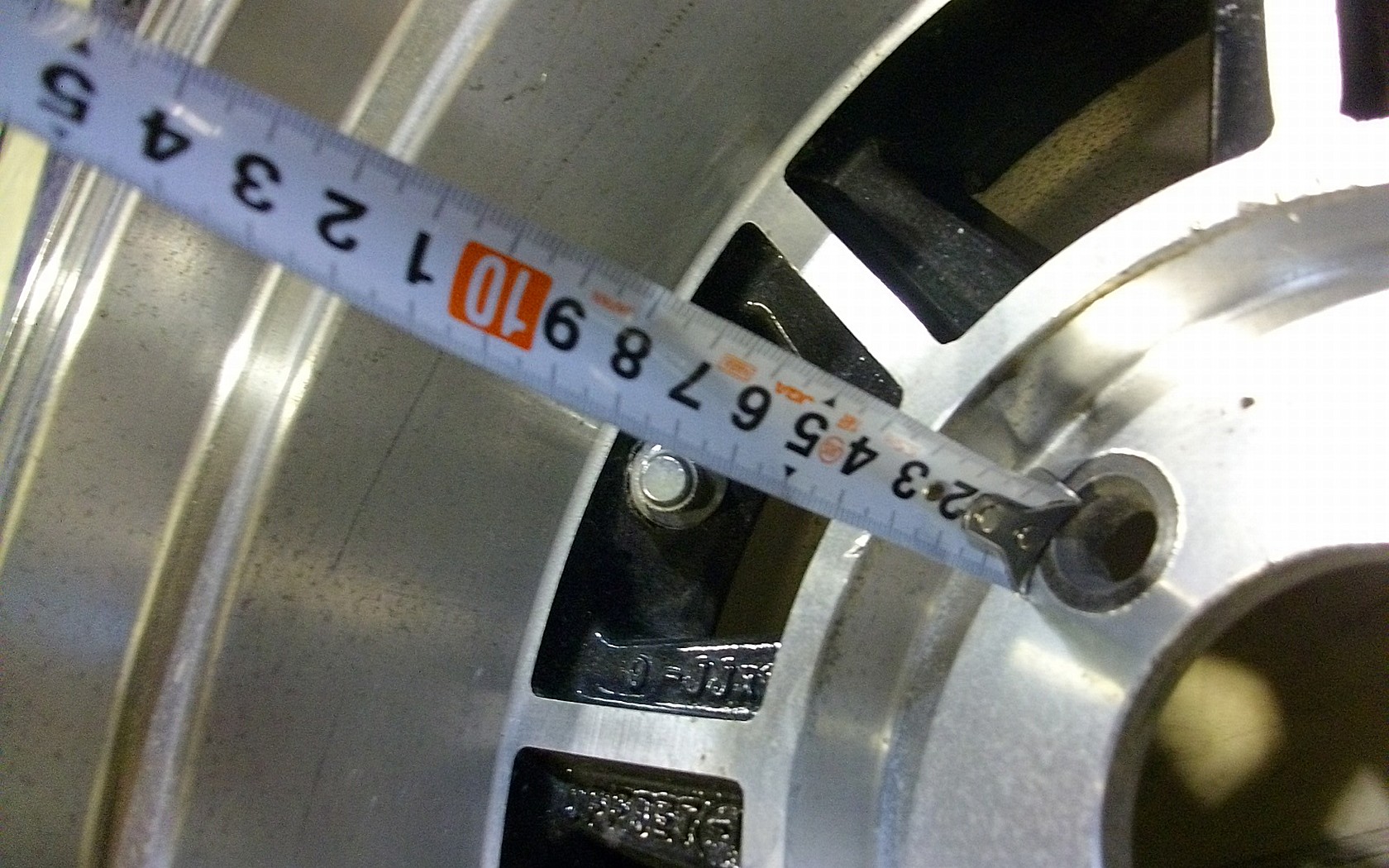 Deep dish Hayashi Streets
Right-click here to download or set it as your wallpaper!
Found at [Aucfan]
by banpei with
Now what car could be hiding under all that bodywork and the dual lightning exhaust pipes?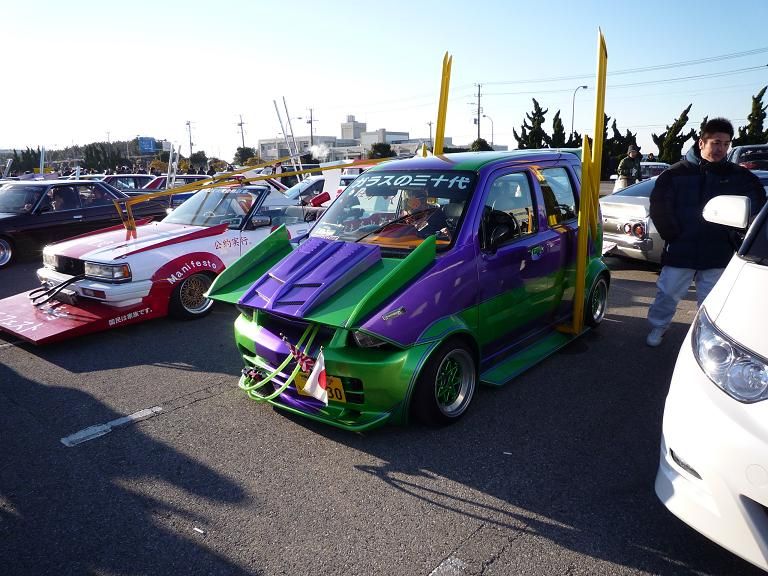 Guess the Kaido Racer entry #11
I think the silhouette is still very visible, so it shouldn't be that hard to guess…
Of course, as usual, the first correct guess within 48 hours in the comments section will be rewarded with a sticker!
Identified as a Suzuki Wagon R by TIZER1
by banpei with
Looks like Route 10 is having a lot of fun at meetings! A big difference with the other musical meeting videos are the photos of kids, BBQs and other fun stuff!

I'm also very curious about the Route 10 DVD. 😉
by banpei with
Gred pointed me at another picture the Skyline C210 featured a week ago in the part swap posting. This Skyline had a completely different color and vinyl paintscheme. Never the less it was still recognizable as the same car.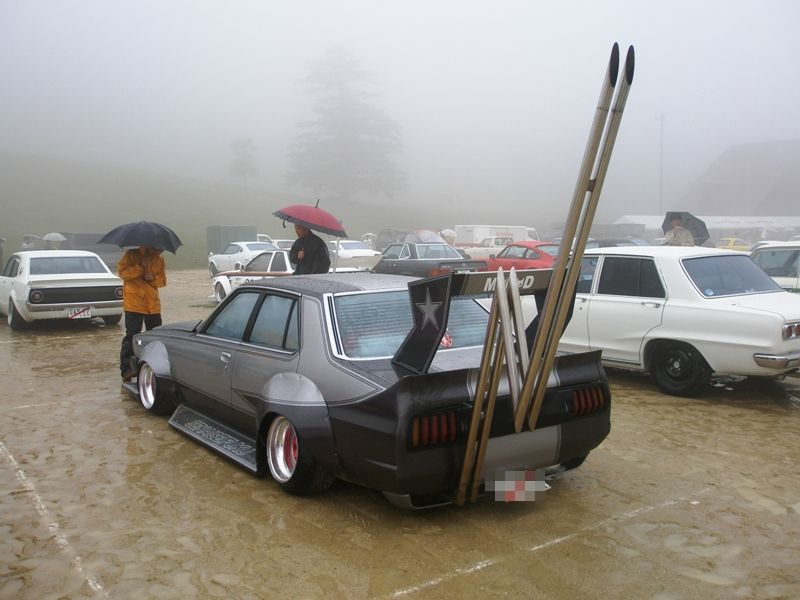 Skyline C210 lightning exhaust
Everything is the same on this car. Even the banana tail lights and the lightning exhaust pipes are the same!
Via [Gred]
by banpei with