First winner of the semi finals is:
1.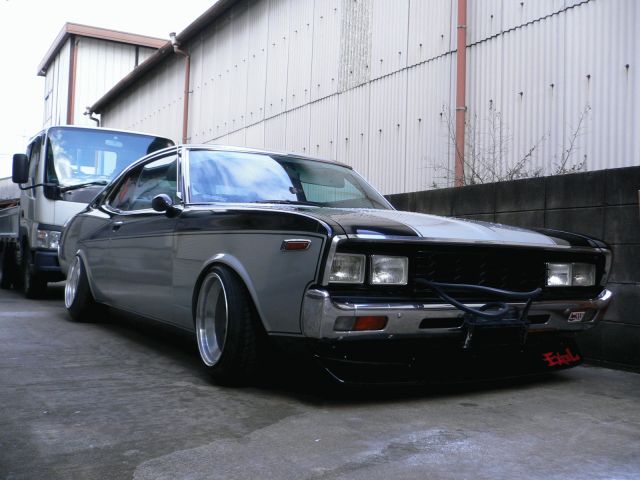 The Nissan Laurel C130!
So it will compete next week with one of these: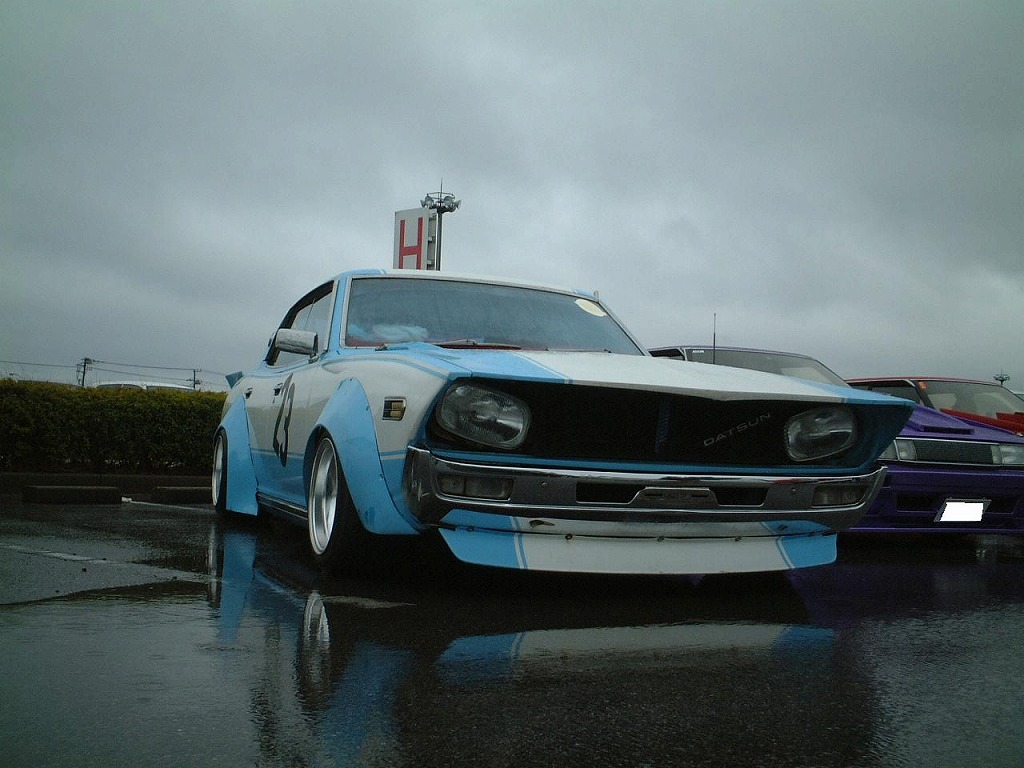 Nissan Cedric K230 #1



versus
Which one will it be? The Skyline or the Cedric?

by bosozokuadmin with
This year one of the weirdest exhausts was by the Ebisu Racing Team: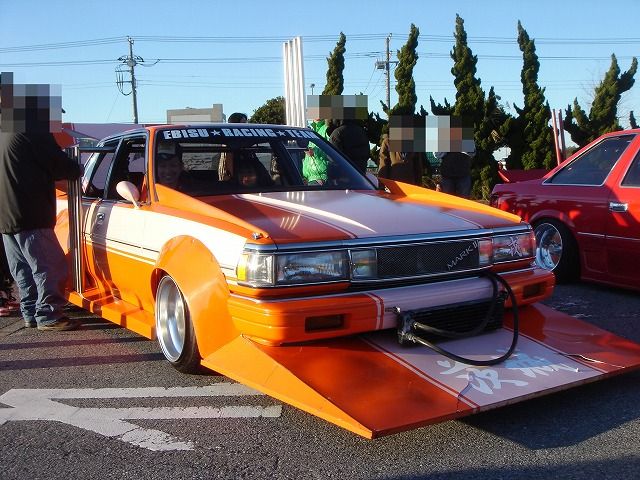 Exhaust through Mark II GX61
Yes, that exhaust is going right through that Toyota Mark II GX61! Wicked!
by bosozokuadmin with

Can you have more fun with your RWD car in the snow than going sideways? Yes you can!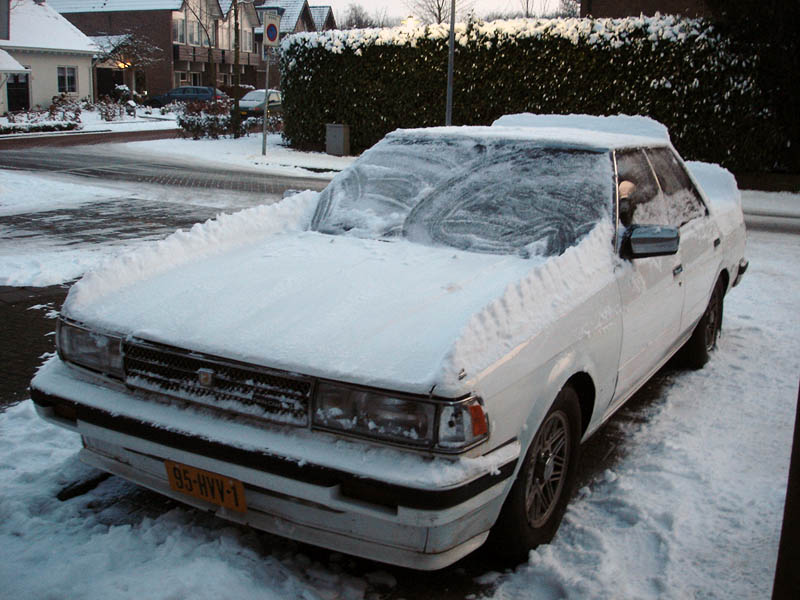 Toyota Chaser GX71 snowzoku
AEU86 member The Doctor bought his JDM Chaser about a year ago and since then he only did a few mods to it. As far as I know any bosozoku style mods are not in planning, so these snow sculptures are about as far as he goes with it. 🙁
At least this is a very safe way to find out how your car would look when it is transformed into a zokusha!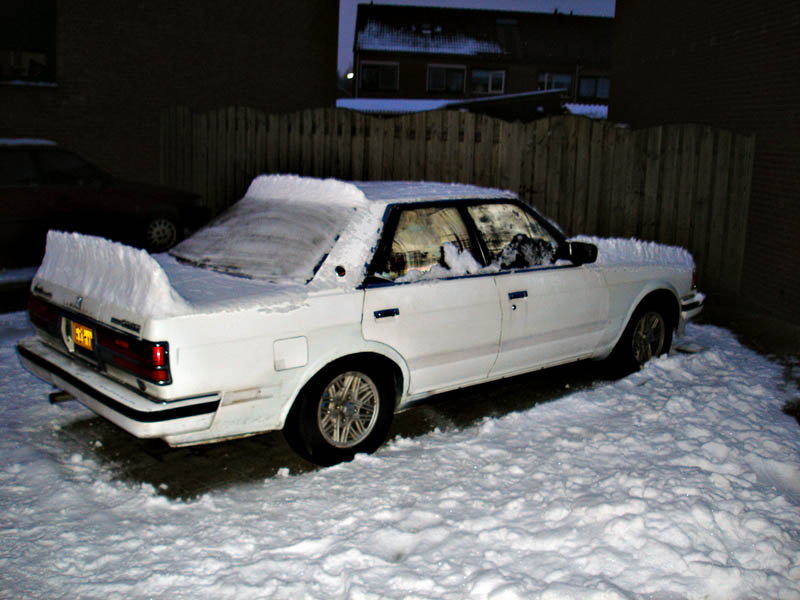 Toyota Chaser GX71 snowzoku
Not only did he add the fins on the front fender, he also added a rear window spoiler and a gigantic boot spoiler on the car!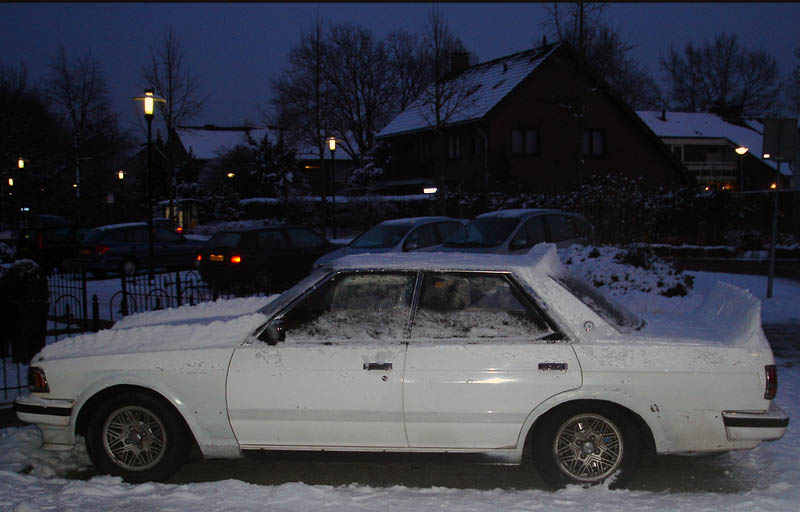 Toyota Chaser GX71 snowzoku
Even the snowflakes (nickname for these stock Toyota rims) fit nicely with the car this way! Too bad you can't create wide fenders from snow. 🙁
He even tried to transform these snow sulptures into ice, but this attempt failed due to some kids knocking off the iced bootspoiler and fins…
by banpei with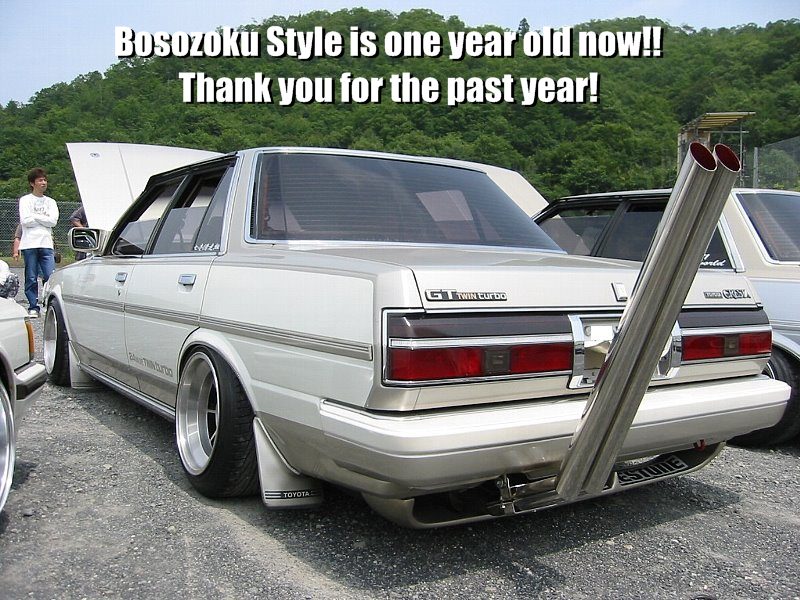 Bosozoku Style is celebrating its first birthday today!
About one year ago I decided to actually do a plan I had for a long long time by then: open up a blog about bosozoku styled cars! So I picked and registered a domain and started wrote the first blog item on January 27th 2009.
Back then I was still helped by Jeroen and we made the first actual posting together of a mildly styled Cresta GX71 (which he called a Cressida back then) with a huge double piped exhaust, also posted on the 27th.
And where are we now? Well, we created a Facebook fan page shortly after we started and today we even passed the 700 fans! Let's see if we can grow to the 800 fans in the upcoming month! We also got a Twitter account with almost 90 followers which can keep you up to date with our latest posts and news!
Thanks for the help back then Jeroen! And thank you all for reading Bosozoku Style during the past year!
by banpei with
Okay, there are bead blasters to do the job, but doing it with brake cleaner is always a much nicer way to do it. At least for the videos that is… 😀

86jnosakuretu48te tried to follow ae86lan's instruction video but failed the first two attempts. But he surely made a lot of flames! 😀
So, you may ask yourself why ignite the brake cleaner with a lighter when you could have done it in a much safer way:

First comment popping up in my head is:
I'm the self-inflicted, punk detonator.
Yeah, I'm the one invented, twisted animator.
I'm a firestarter, twisted firestarter,
you're the firestarter, twisted firestarter.
by banpei with