Just spotted a video of the Early Cats meeting in my subscription list with some very very nice zokusha in it!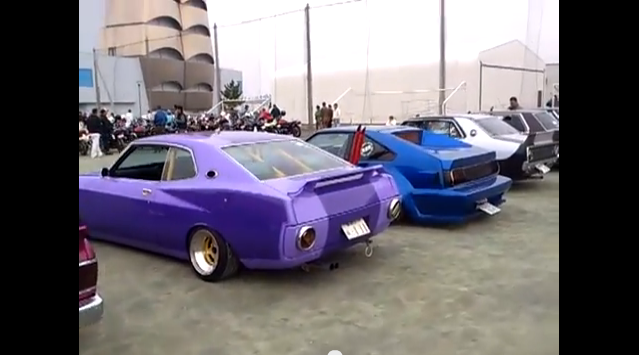 Can you guess which one of these two is my favorite? Is it the Cherry X-1R tail lighted Laurel c130 or the side exhausted and banana tail lighted Celica XX next to it?
You can watch the whole four minute parkinglot walk video below: (more…)
by banpei with
Even though the Honda DAX is a cool little moped I'm far more interested in the Hattori Works Daihatsu Mira L70!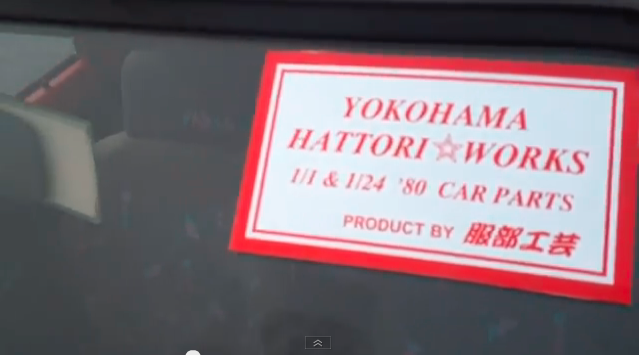 Now the sticker on the windshield of the L70 is even better: Hattori Works sells car parts for 80s car in both 1/1 and 1/24 scale! How awesome is that?
You can watch the video below: (more…)
by banpei with
I never figured the Nissan Maxima PU11 could look great at all, but this particular zokusha proves me wrong: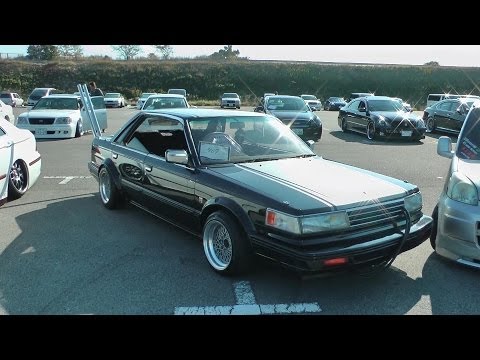 Video can be found on the next page: (more…)
by banpei with
Or at least: that is what Lightning McQueen from the movies Cars would have looked like if he would ever end up at a kaido racer meetup!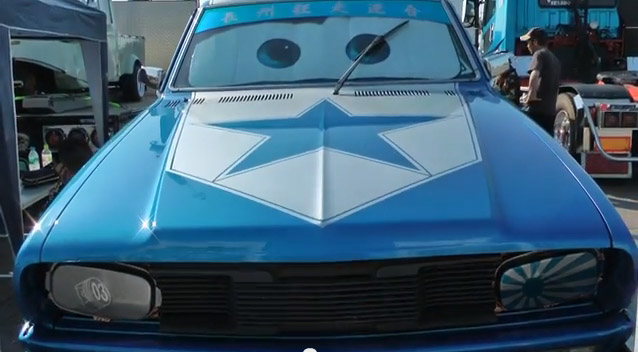 Apart from the car being a four door Nissan Gloria 230 it is a bit weird to see the rear door cancelled out…
Watch the video below: (more…)
by banpei with
There would have been so much more win if the poster of this video would have held his/her phone sideways and not vertically: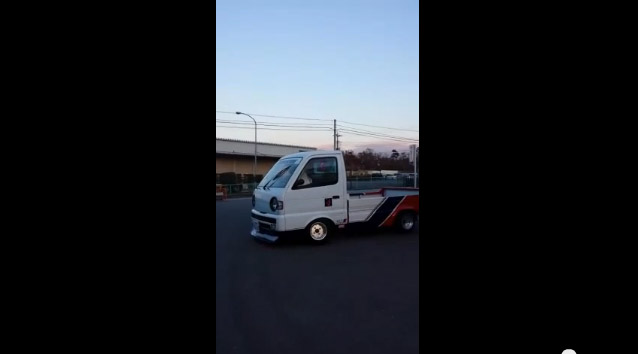 But I guess the ninth generation Suzuki Carry truck on SSR Mk1s compensates well for this. 😉
You can find the two videos below: (more…)
by banpei with