Meeting Monday: Early Cats
Just spotted a video of the Early Cats meeting in my subscription list with some very very nice zokusha in it!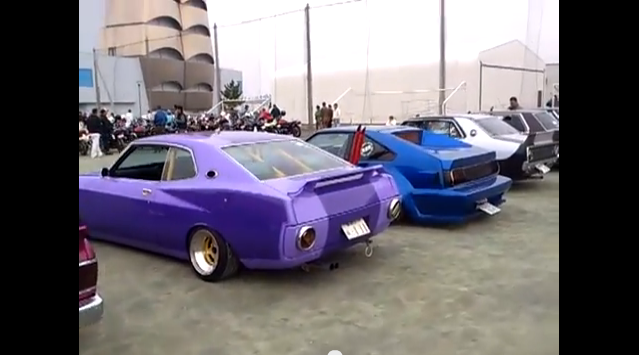 Can you guess which one of these two is my favorite? Is it the Cherry X-1R tail lighted Laurel c130 or the side exhausted and banana tail lighted Celica XX next to it?
You can watch the whole four minute parkinglot walk video below:

Direct link to video: 2013アーリーキャッツ二輪四輪合同イベント
This entry was posted in bosozoku car meeting and tagged banana tail lights, bosozoku car meeting, cherry x1-r, early cats, laurel c130, toyota celica XX by banpei with