I guess it isn't a matter of disguise in this case, but rather the unfamiliarity with this car…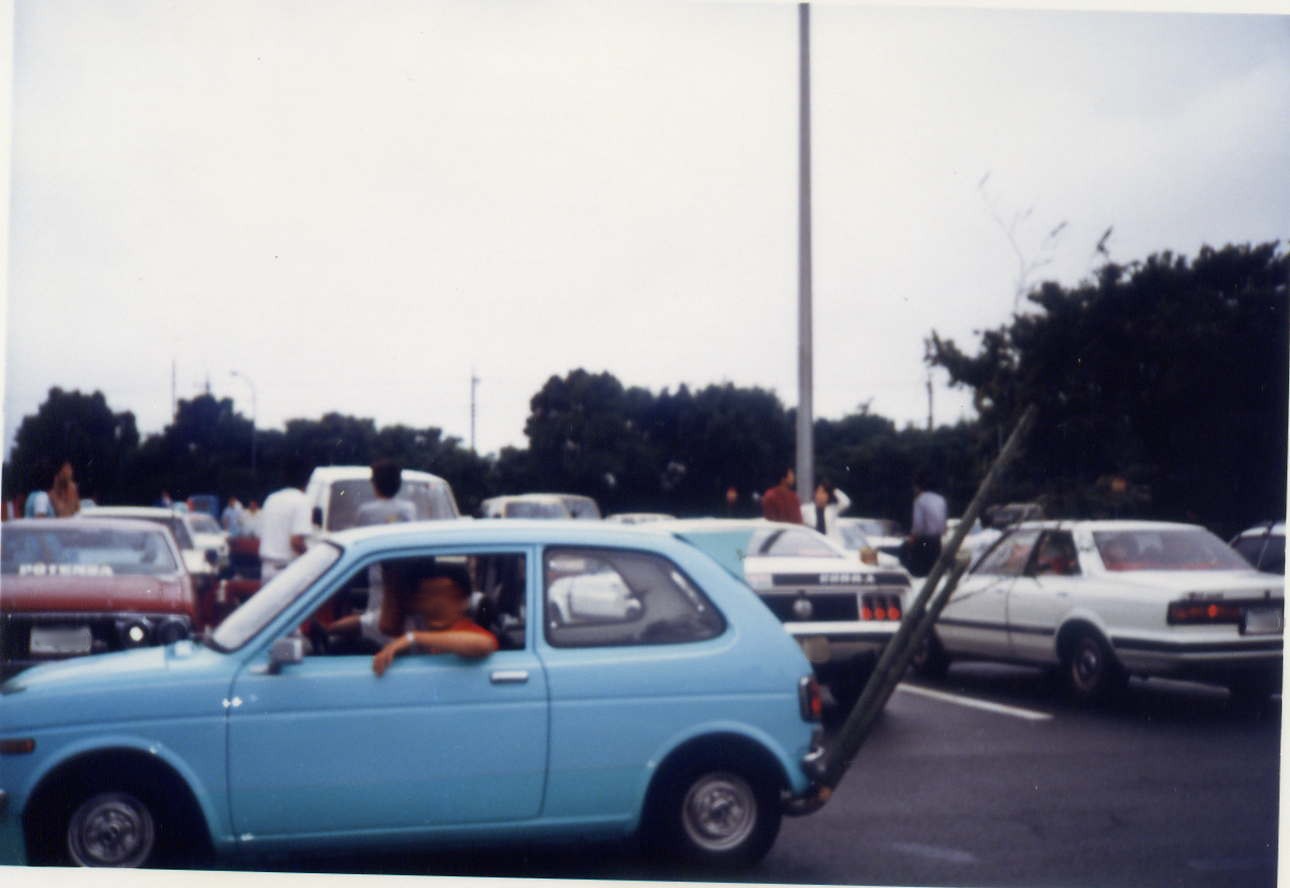 Guess the Kaido Racer Entry #12
Bone stock with two huge exhaust pipes sticking out of it. Now what can it be?
Of course, as usual, the first correct guess within 48 hours in the comments section will be rewarded with a sticker!
by banpei with

Just spotted this Skyline GT-EX in an auction on Factory King. What amazes me is that such a car actually ends up on auctions at all. Perhaps the market for ex zokushas is getting stronger and this example is not a wildly tuned one…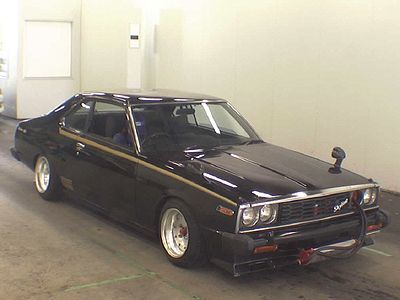 Skyline GT-EX HGC211
As you can see its got an oil cooler up front…
From the rear everything looks normal, except for the rear wheels: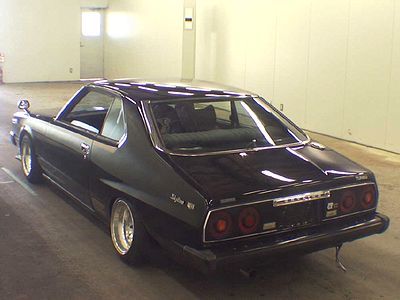 Skyline GT-EX HGC211
Nicely lowered kyusha style and the SSR Mk I rims tucked away under those rear fenders.
Interior looks bone stock as well: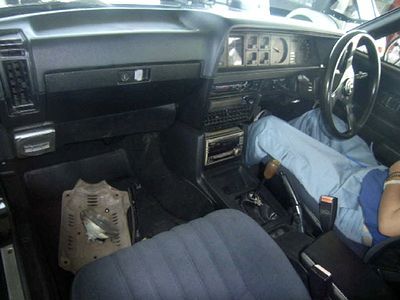 Skyline GT-EX HGC211
According to the auction page the oil cooler up front is a dummy. So perhaps the auctioneers reckoned that such an ordinary car could very well pass for a normal example?
Found at [Skyline Auctions]
by banpei with
A compilation video of 80s meeting photos of the Kamata branch (Tokyo) of the Aoyama Jokers:

You can find more videos on their official site.
by banpei with
Amazing how crazy you can get with these exhausts. This roofchopped car got a nice set of bamboo sticking from the inside-out.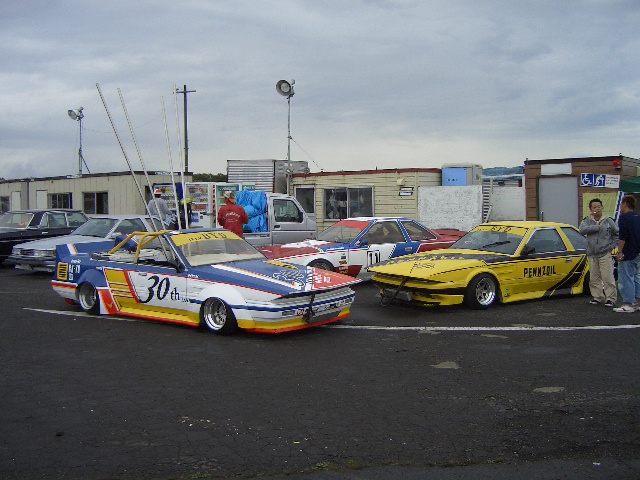 Exhaust of the week: inside-out bamboo
The exhaust pipes are surely longer than the car!
by banpei with
Now this is a great idea what you can do with the Bosozoku Style sticker on your car: just place them on the rear window and it almost looks like the real deal!


Bosozoku Style tsurikawa sticker
Sticker was placed on Eric's shakotan stickerbombed Carina TA40.
by banpei with