Friday Video: Masaki Sada crashing AKB48's performance
Masaki Sada (佐田正樹) is a Japanese actor and singer who started his career as a bosozoku and became part of a well known duo called Bad Boys. His childhood was awfully similar to the Bebop Highschool series and has become famous for his bosozoku appearance.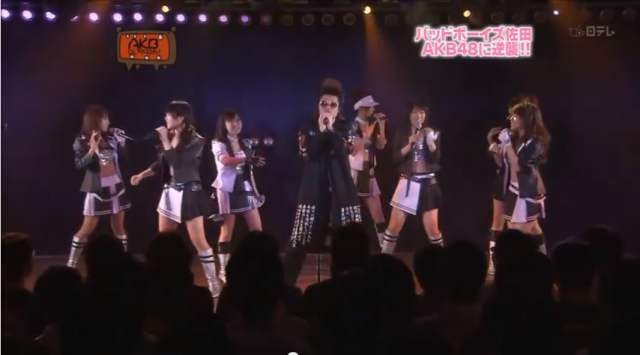 He is also quite well known for his appearance as Kota Takahashi in Wangan Midnight The Movie.
In 2008 he "crashed" a performance of the Japanese idol group AKB48 where he got on stage during a performance full of otaku and started to sing and dance with the girls on stage. You can watch the performance below: (more…)
by banpei with
Sharknose Toyota Chaser X60
Sharknoses either make the car underneath the nose more discrete but on the other hand it makes, like in the case of this Toyota Chaser X60, more awesome: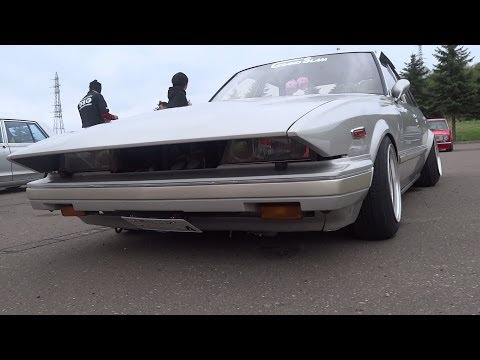 The added side indicators appear to be of the Nissan Laurel C130 type.
You can watch the video below: (more…)
by banpei with
Part Swaps: Nissan Laurel C230 with Y30 face
Earlier this week Take4Mickey posted a bunch of videos of kaido racers including this Nissan Laurel C230 with a Nissan Gloria Y30 front end swap: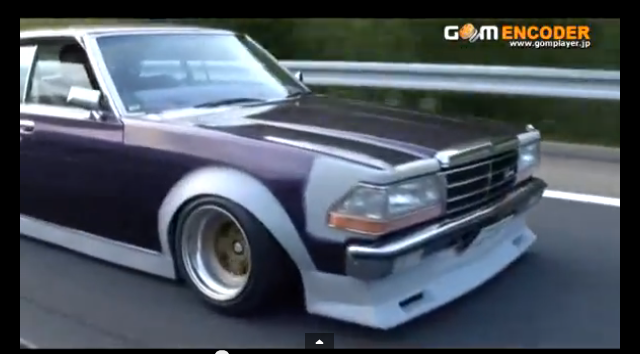 You can watch the video below: (more…)
by banpei with
Meeting Monday: kaido racers leaving the meeting
Enjoy this compilation of various kaido racers (zokusha), shakotan and kyusha kai leaving the Bungo Retro Charity Meeting: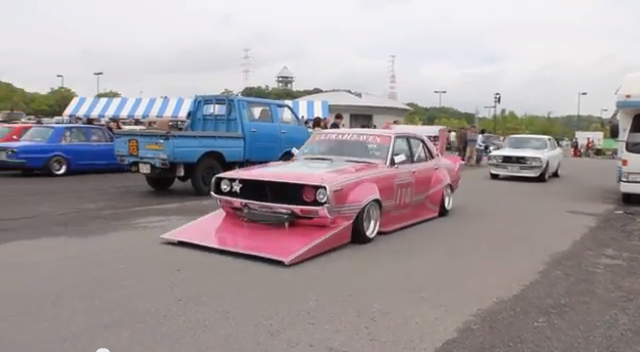 The video was shot/compiled by Daniel O'Grady from Wasabi Cars (rusty cars). (you can watch the video on the next page) (more…)
by banpei with
Exhaust of the Week: horizontal takeyari
These horizontal takeyaro were posted by Hattoriworks on youtube and shot when he was driving back from the Tokyo Auto Salon: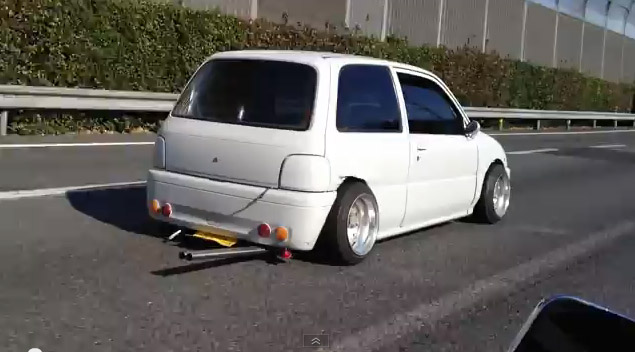 It really looks great on the Daihatsu Mira L500!
You can watch the video below: (more…)
by banpei with