Friday Video: Masaki Sada crashing AKB48's performance
Masaki Sada (佐田正樹) is a Japanese actor and singer who started his career as a bosozoku and became part of a well known duo called Bad Boys. His childhood was awfully similar to the Bebop Highschool series and has become famous for his bosozoku appearance.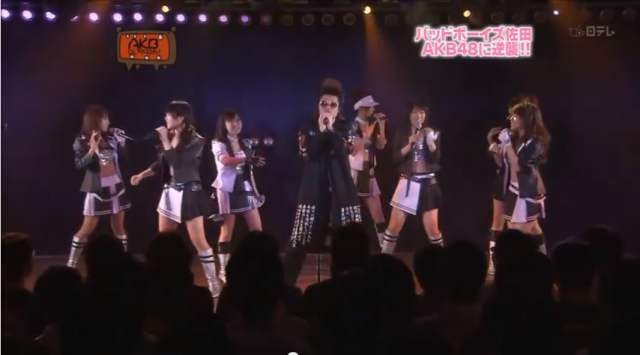 He is also quite well known for his appearance as Kota Takahashi in Wangan Midnight The Movie.
In 2008 he "crashed" a performance of the Japanese idol group AKB48 where he got on stage during a performance full of otaku and started to sing and dance with the girls on stage. You can watch the performance below:

He gained a lot of popularity by doing this that he became a regular presenter of the AKB television shows.
Direct link to video: AKB48 ドッキリ バッドボーイズ佐田がAKB48に逆襲 2/2
This entry was posted in bosozoku lifestyle, video and tagged akb48, friday video, masaki sada by banpei with