Or actually a Datsun Skyline C210 as the liverage says on the side of the car…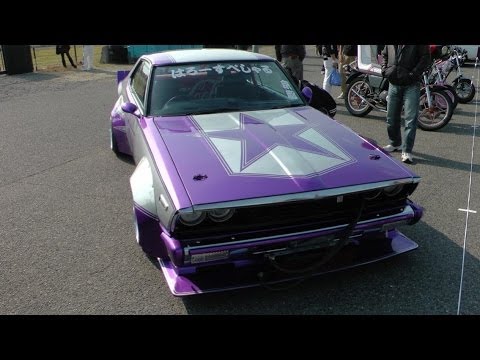 The car was present at the second Traffic Light meeting held on 17th of November in Maishima Sports Island.
Watch the video on the next page: (more…)
by banpei with
In this case the Suzuki Every Wagon Joypop is modified with a set of black fender extenders and SSR Mk II rims to meet up with the kyusha kai style.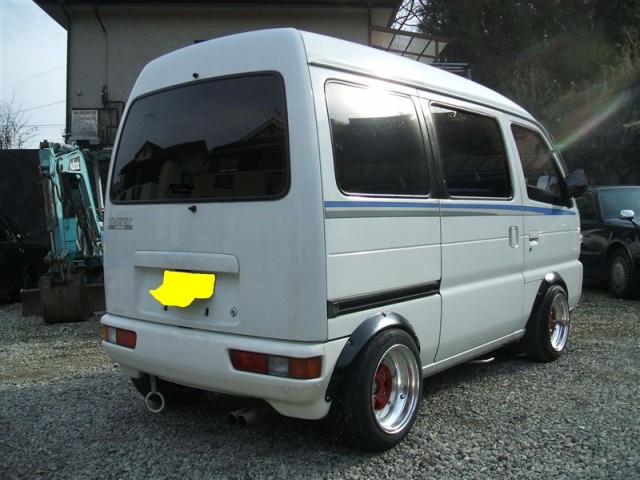 I wonder what mastermind came up with the name Joypop: it sounds a bit wrong in my ears. 😉
Found at Chapman Taro @ Minkara
by banpei with
This week we got a Soarer GZ20 with victory pipes and in good kaido racer fashion the exhaust tips are left blank.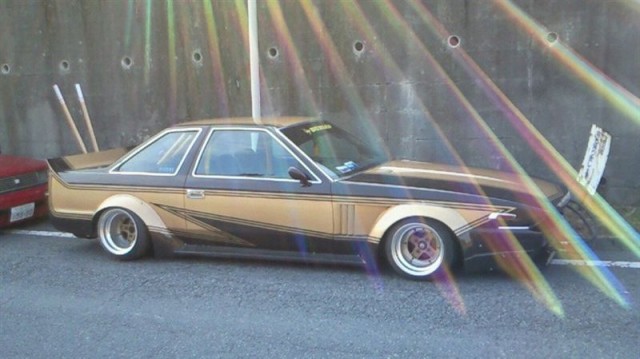 I just love the sharknose and the paint job: just look at all that vinyl wrap! Must have taken hours to apply!
Found at Black Heart Osu Banchou @ Minkara
by banpei with
No idea if this little Civic actually was a race car or if it was a Super Silhouette racer, but it surely is an impressive little bugger!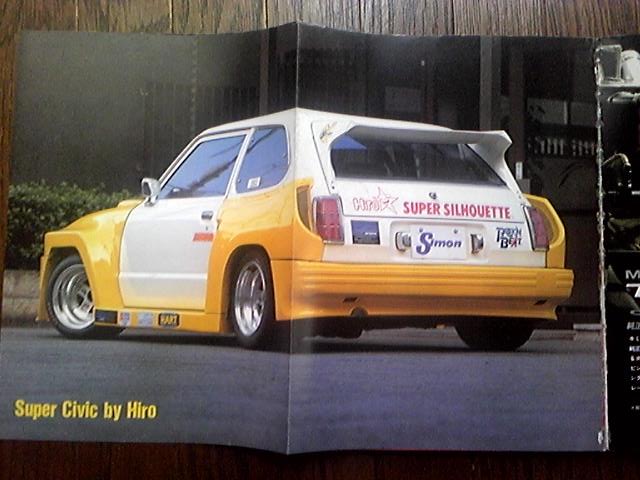 The fenders have been extended to fit the deep dished SSR Mk II rims. Also a "sensible" aero package has been fitted, so who knows…
by banpei with

Finding stuff on Auctions Yahoo is easy, but finding rare gems like this Skyline GC111 is an oddity!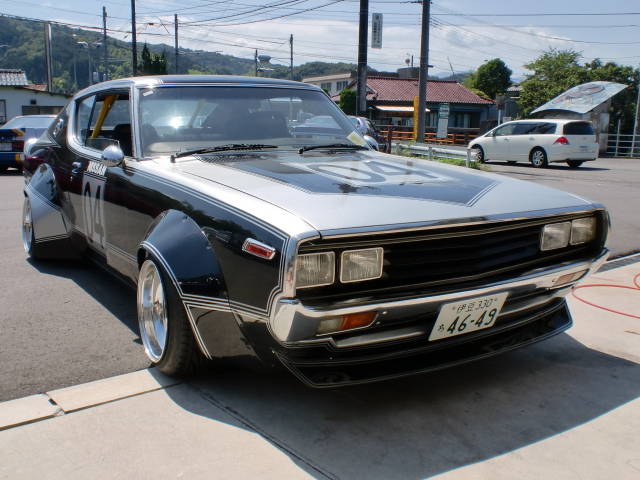 Skyline GC111 on Auctions Yahoo
Just look at the work that has been put into this car! Don't think of it as a Skyline GC111 but as a piece of art!
Two-tone black/silver paint, widened fenders, chin spoiler, deep dish SSR Mk. II (not included in the sale), Cherry X-1R tail lights, twin exhaust, ducktail spoiler and the list continues for a while…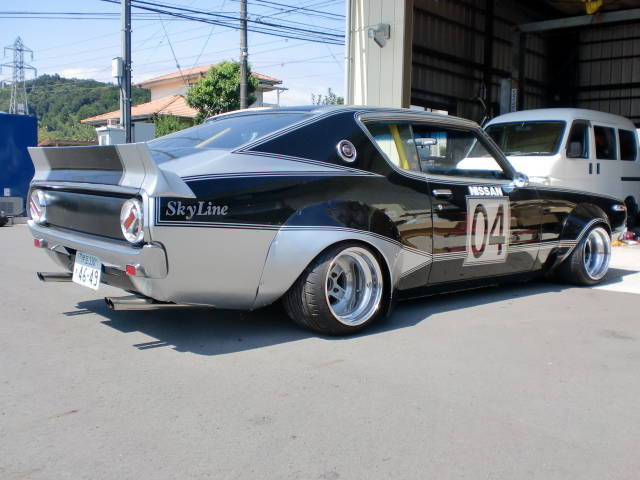 Skyline GC111 on Auctions Yahoo
Also the engine was swapped for a L28 unit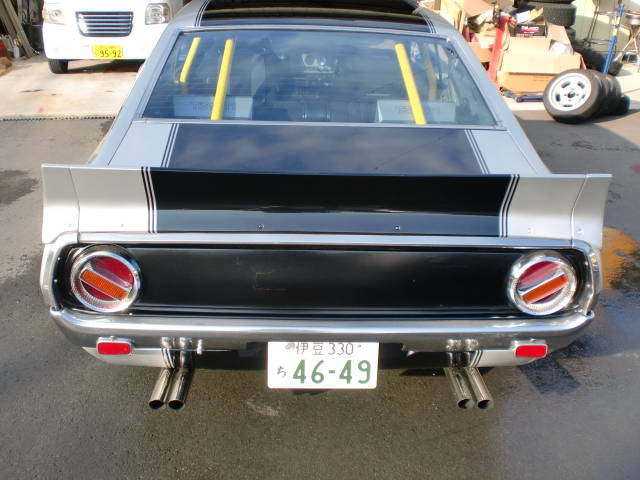 Skyline GC111 on Auctions Yahoo
Personally I'd say this car is priceless… But of course everything has a price, in this case 1.6 million yen (20000 US dollars) which is still a lot of money but IMO quite cheap for a kaido racer in this state!
You can find it for sale here: Skyline GC111 kaido racer @ auctions yahoo
by banpei with