Just stumbled upon a few pictures of some zokushas meeting (and racing) on the Ebisu north course: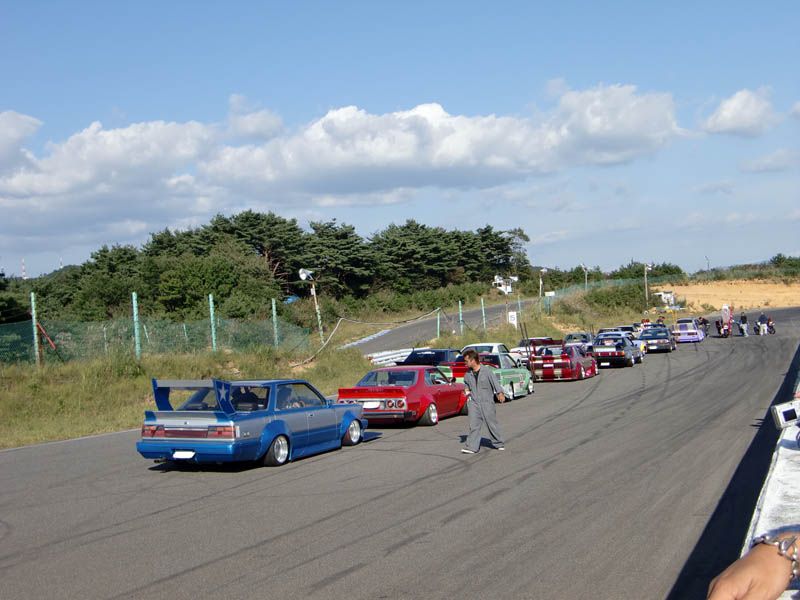 Zokusha meeting on Ebisu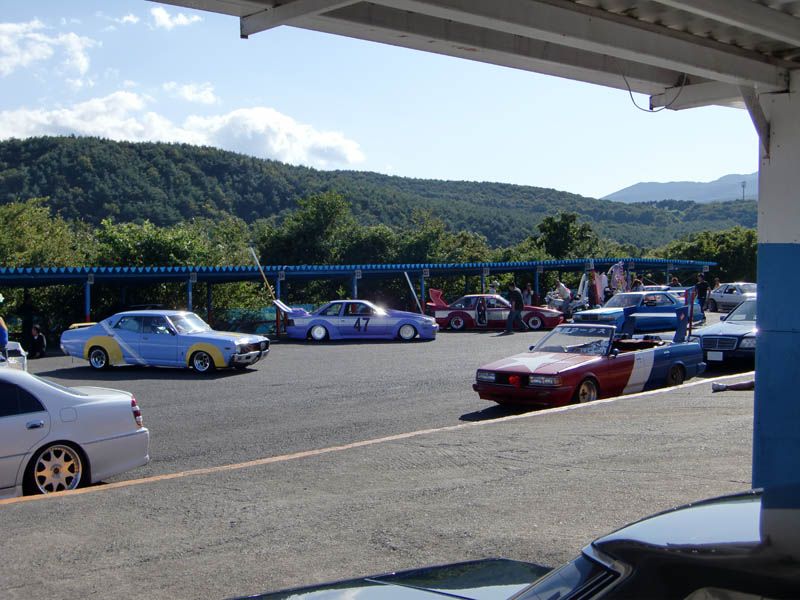 Zokusha meeting on Ebisu
I thought I actually posted a video of this meeting, but I haven't been able to find it yet… So when I find it I'll defintely repost it! 🙂
by banpei with

Personally I would call this vinyl race branded Celica XX a granchan (Grand Championship) styled zokusha: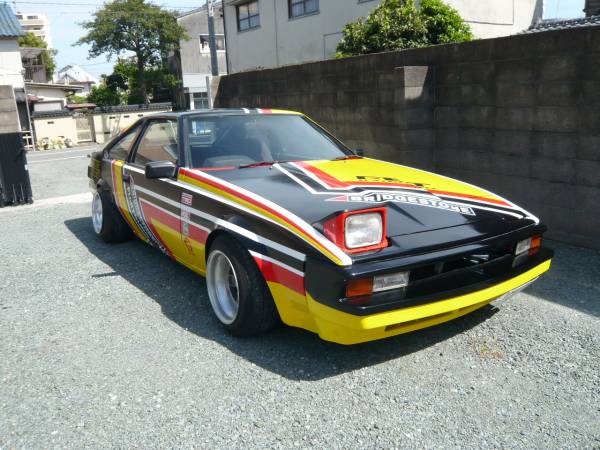 HOT OR NOT? Granchan Celica XX GA61
However the winking eye is actually a bad thing for aerodynamics and the car is lacking excessive bodywork…
The car itself is not lacking anything: a Fujitsubo octopus exhaust, SSR Mk II rims with stretched tires and a five speed conversion.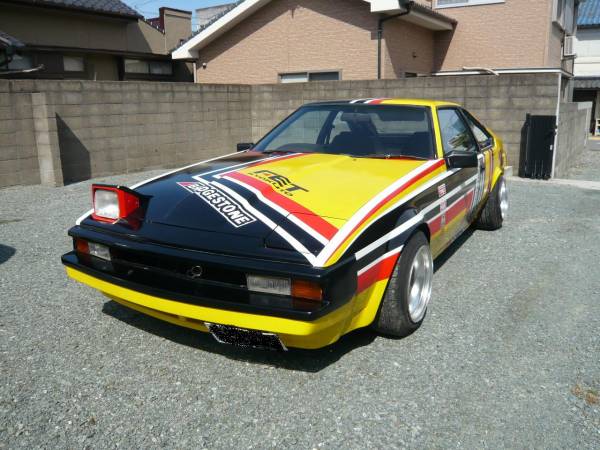 HOT OR NOT? Granchan Celica XX GA61
The SSR Mk IIs are 14 inch 8.5J front and 10.5J at the rear. Tires are 175/60/R14 at the front and 185/50/R14 at the rear. Now that is some serious stretching at the rear!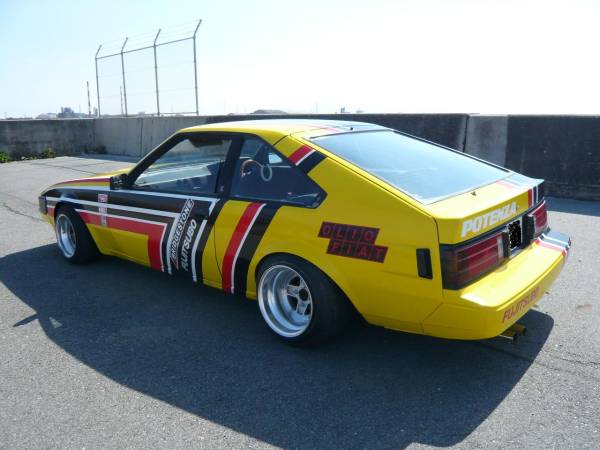 HOT OR NOT? Granchan Celica XX GA61
The car is actually for sale on Auctions Yahoo for a mere $5500.
Now is this Celica XX hot or not?
Thanks to The Doctor for the tip!
by banpei with
I really dig the way the exhaust pipes of this Crown are photographed! It shows perfectly how ridiculously long these pipes actually are!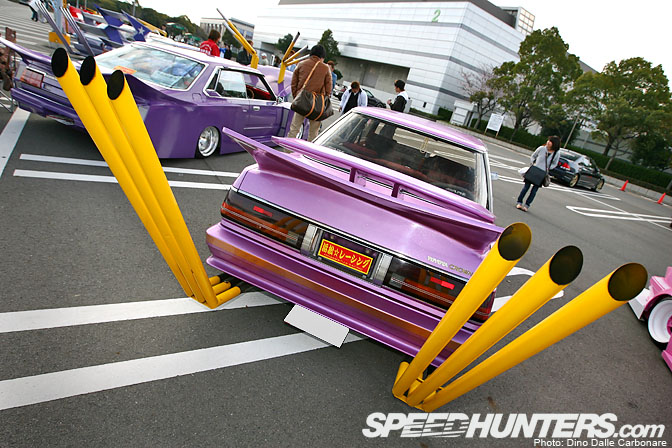 Toyota Crown MS130 at Nagoya Exciting Car Showdown
I already wrote about the Speedhunters coverage of the Nagoya meeting two weeks ago and this picture is featuring in that coverage. Dino is absolutely a master in exaggeration of the perspective, so this meeting was absolutely well covered by him!
Head over to Speedhunters for the full Nagoya showdown!
by banpei with
Getting a bit wilder on the wallpapers after the Kyusha Kai styled Crown and Cresta: this week we have a shakotan Bluebird SSS coupe!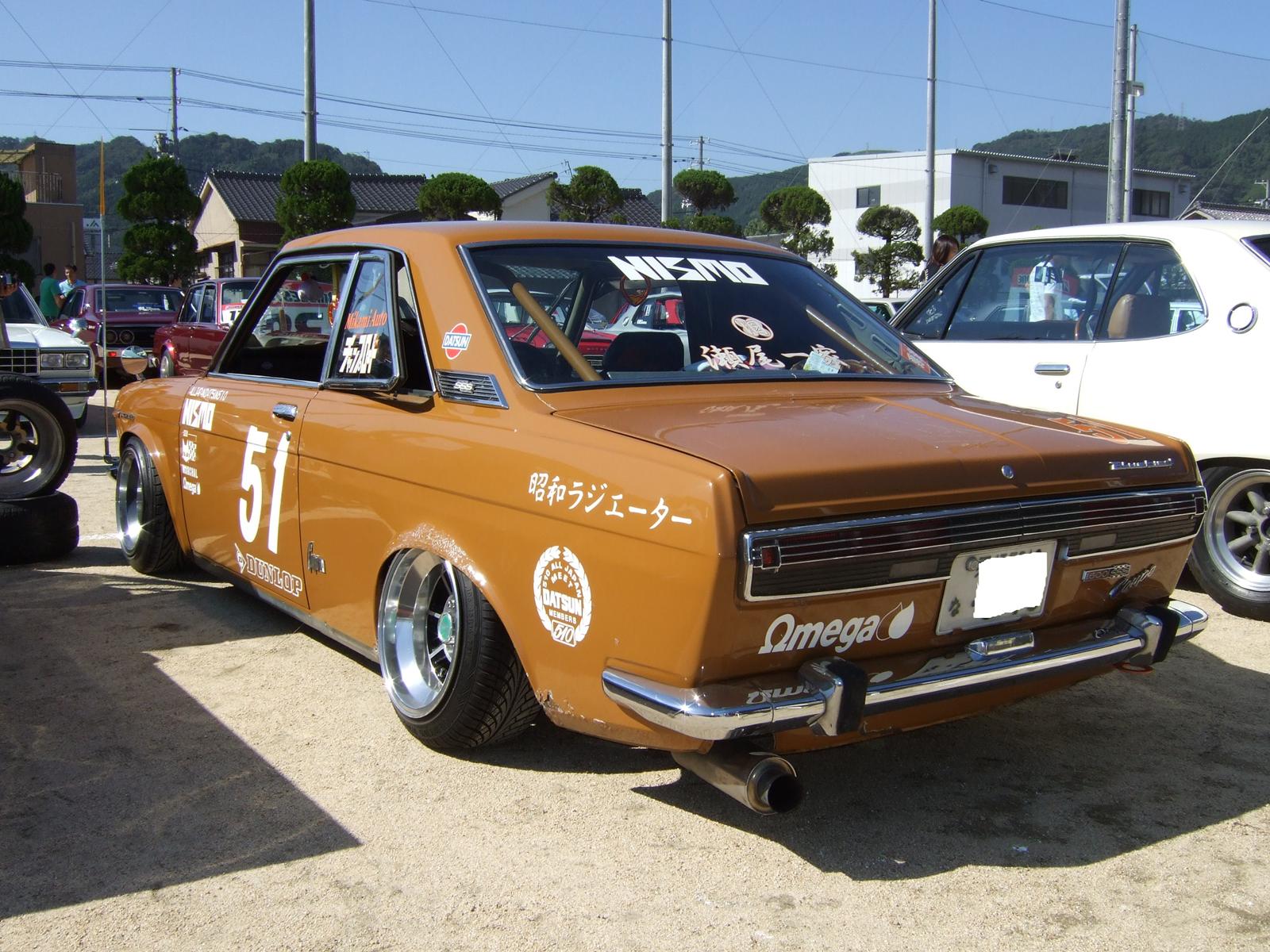 Shakotan Bluebird SSS Coupe
No wild pipes on this Bluebird SSS Coupe, but it sure does have wicked mad camber on those rear wheels!
by banpei with