This picture was taken at an Itasha meeting but the Skyline R30 obviously shows an oil cooler up front along with the famous crossed rising sun flags. The Skyline has a set of not so deep dish SSR Longchamps and has a big anime drawing on its bonnet… So is it an itasha or zokusha?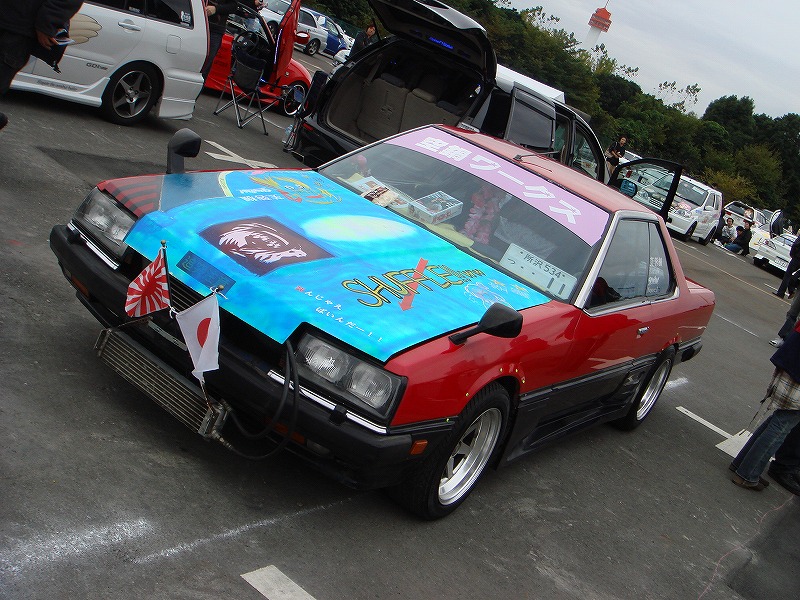 Nissan Skyline R30 itasha or zokusha?
Since this Skyline R30 doesn't have a grille anymore I can't tell if it is a DR30 or any other R30…
So what do you think? Hot or not?
by banpei with
This Skyline C110 reminds me a bit of the Laurel C130 that won the Badboy sudden death. The paintscheme is the same but as a difference it has a giant double exhaust pipe: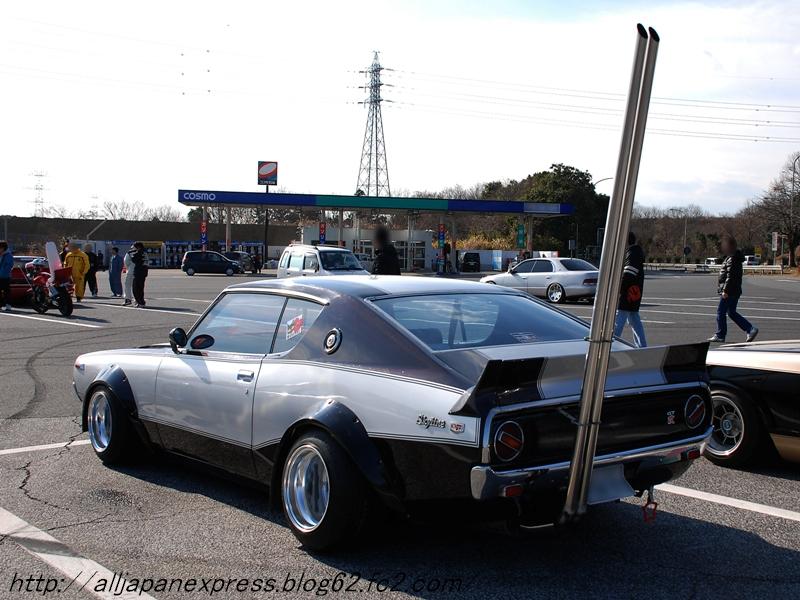 Exhaust of the week: Nissan Skyline C110
Now that's a huge plus! 😉
by banpei with
No idea if this RX7 SA22 facelift model actually is a real racer or not, but it surely does catch that 80s bosozoku style: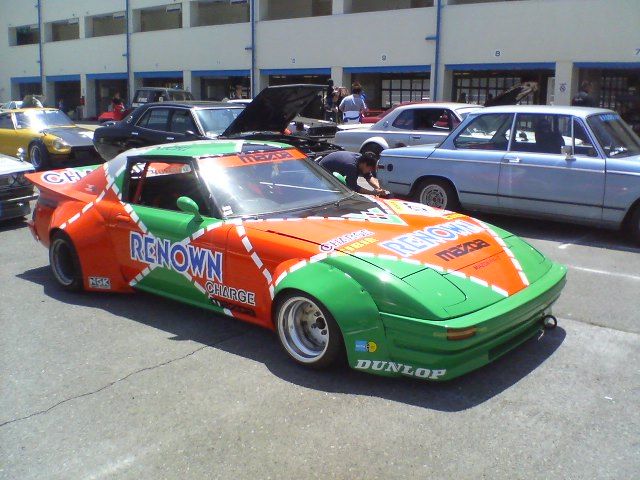 Renown Mazda Savanna SA22
The deep dish SSR Mk 1 rims complement the wide fenders just as much as the surrounding cars complement the whole car! Brilliant!
BTW: Renown was the main sponsor for the Mazda 787B
by banpei with

I found these widened 14 inch 5J steelies on Auctions Yahoo when I was searching for Nissan Cedric 330s. The original used to be 5J but these babies certainly are somewhere in the 9J or even 10J range!


Widened 14 inch 5J Topy steel rims


These steelies are suitable for most 5 lugnut JDM tin.
The owner claims they are made by Topy: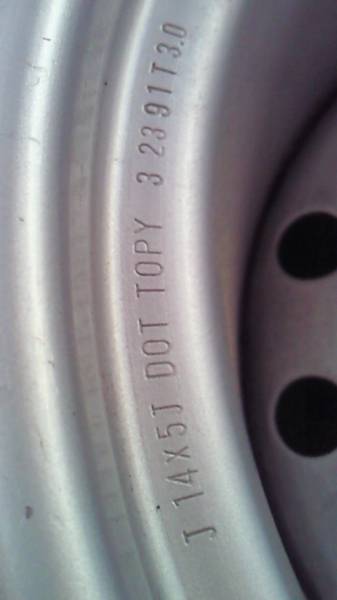 Widened 14 inch 5J Topy steel rims


I never heard of that manufacturer before but from what I understand they manufacture most of the OEM steel wheels used by Japanese car manufacturers. They got a buy me now price of $2100, so they are definitely NOT a steal. 😉
You can find the auction here:
Widened 14 inch 5J Topy steel rims @ Auctions Yahoo
by banpei with
This white Toyota Crown MS130 almost falls into the same Kyusha Kai category as the Cresta GX71 I posted last week. There are a few small differences: the wheels are wider than the fender, wheels have camber, an oil cooler on the bumper and most importantly: dice on the rear view mirror!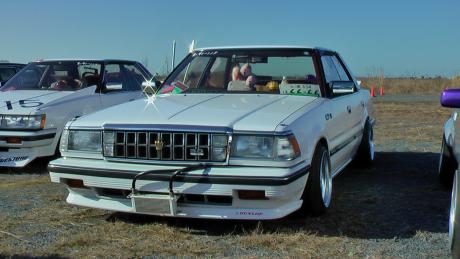 White Toyota Crown MS130
by banpei with