Unknown meeting with an unknown date, but with very well known cars:

Yes, that is one of the cars of Team Madonna! And as you can see they can still do what any other RWD car can do: do donuts! 😉
According to kiyotarouj the car is a Gloria Y30 with a 2 liter V6, so that must be the original VG20E engine.

Yes, the Toyota Mark II MX41 is indeed another well known car! Also the Fairlady Z S30 is a well known zokusha!
by banpei with
This was a bit of a surprise!! 😮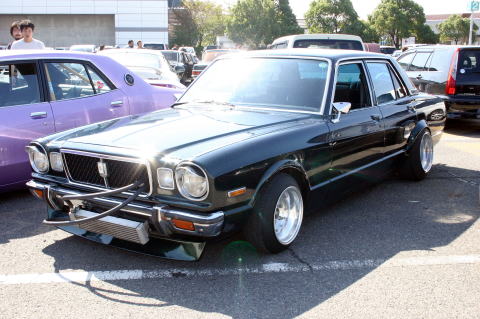 Toyota Mark II MX30 #2
The Mark II MX30 won!
Of course the Mark II looks a lot tougher thanks to its wide fenders and wheels!
Winners so far are:
1.


Nissan Laurel C130 #1


2.


Nissan Skyline C110


3.


Nissan Cedric C230 #1


4.


Toyota Mark II MX30 #2


This week we have a Fairlady versus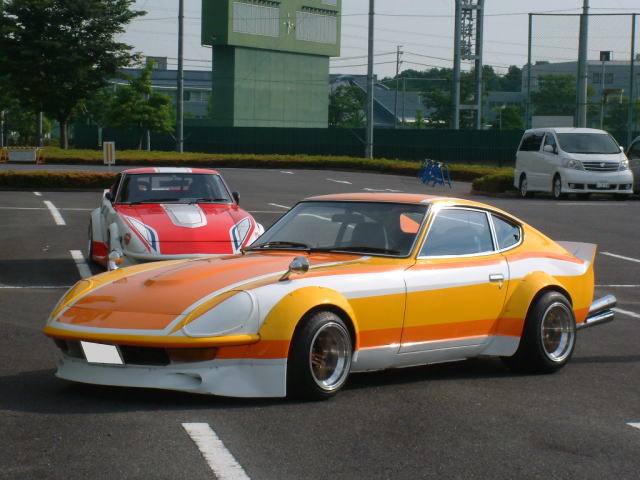 Nissan Fairlady Z S30 #2






This Fairlady may look like the infamous Yanky Mate! Fairlady, however it is better than that one! It has got wider fenders and rims (13J techno shadows at the rear!), a big trumpet like exhaust, a G-Nose conversion and on top of that all a wicked paint scheme!
versus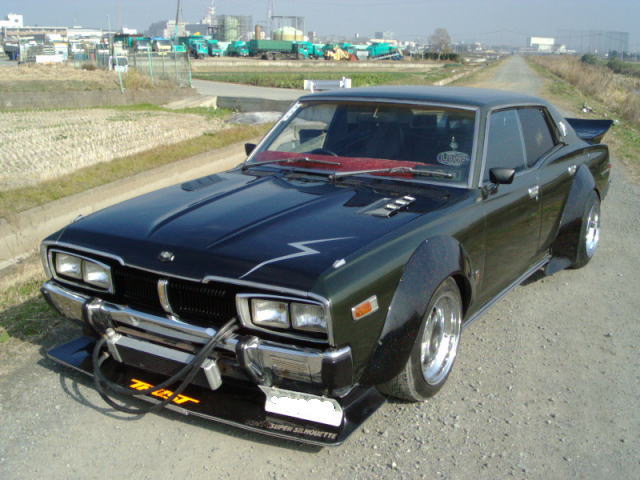 Nissan Gloria C330 #1





This super silhouette Gloria C330 has an oil cooler, a headlight swap (Laurel C130), a taillight swap (Celica RA28) as set of wide fenders and awesome wide rims at the rear!

by banpei with
Sometimes you find a little gem between all those old pictures you collected through those years… Well, I did with this Nissan Laurel C230: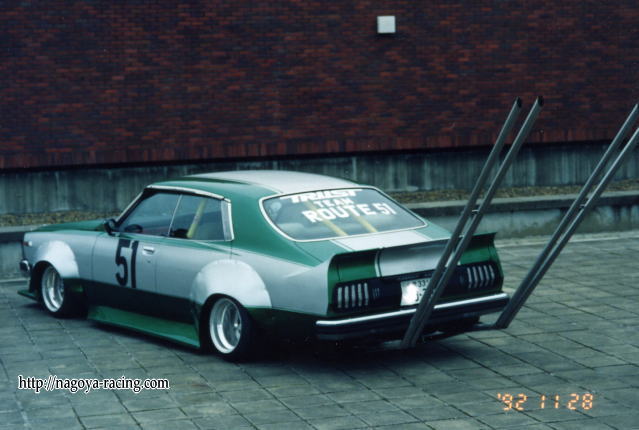 Nissan Laurel C230 in the nineties
As you can see, it was taken exactly 17 years ago!
Lovely exhausts btw! 😉
by banpei with

Okay, so now you got three different sets of deep dish rims and you only got one car to mount them on… What to do with the other two sets?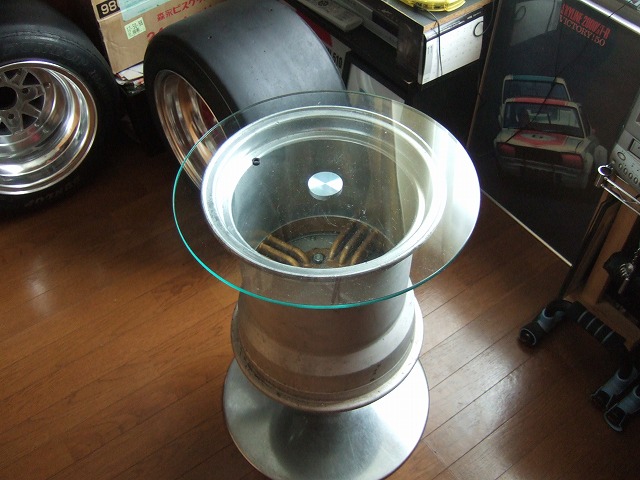 Things you can do with your deep dish rims
Well, for instance you can turn your 13J Techno Shadows into a coffee table!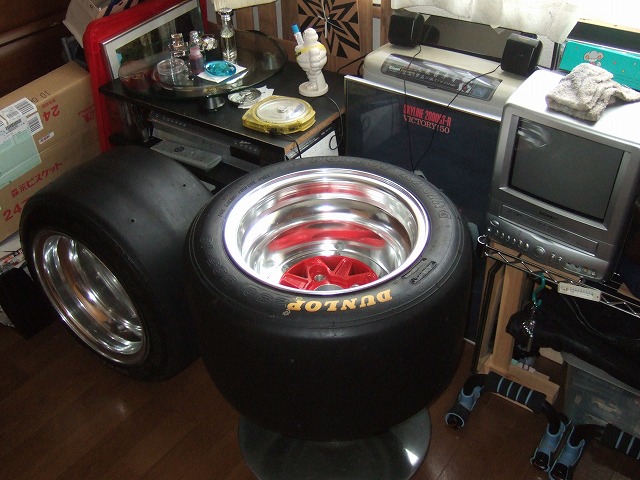 Things you can do with your deep dish rims
Or you can turn your SSR Mk III into a nice barstool!
For the people who paid attention: the Techno Shadow rims were posted before in this deep dish posting and the 11J SSR Mk III in the picture of the Techno Shadow table were posted here.
Pictures and ideas by Zeppann (aka Zeppann13J)
by banpei with
Remember the videos of a bunch of zokushas drifting? Well, kiyotarouj just uploaded a new one:

You will only see the sharknose Mark II drifting while on the track there are some non zokushas (an AE86, a Soarer, a Skyline R31 and another Mark II) but if you look well enough you can see a whole bunch of zokushas waiting in the pitlane!
by banpei with