This weekend Speedhunter Jeroen Willemsen featured an Australian bosozoku styled first generation Toyota Celica:


Bosozoku styled Celica featured on Speedhunters
This Celica is already quite known and I was still thinking about doing a feature of it someday. But why do a feature of this Celica if Speedhunters already did an excellent job on that?
Go check it out at Speedhunters!
by banpei with

At an average evening on Daikoku Futo a lot of different people show up. Mostly lowriders, bippu and audiophiles are seen there, but it is not uncommon for the bosozoku gangs to stop by and have their share of the fun as well!
First of all, a nice Toyota Mark II X3 or X4:

And let's not forget the three shakotan GX71s!

And of course the bosozoku flocking in when the police arrives!

Giving a nice serenade!

And leaving…
by banpei with
I admit: it was a bit inevitable…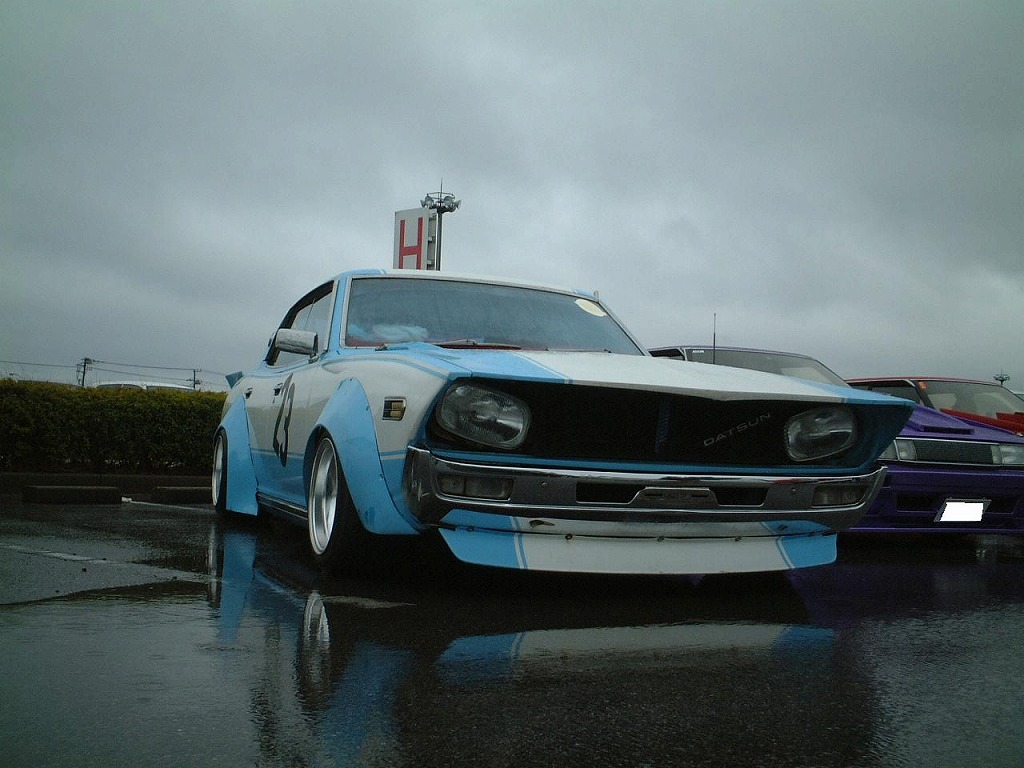 Nissan Cedric C230 #1
Yep. The Cedric won! Could it be the fact that Daijiro Inada featured this car??
Winners so far are:
1.


Nissan Laurel C130 #1


2.


Nissan Skyline C110


3.


Nissan Cedric C230 #1


This week we have another Mark II versus another Laurel: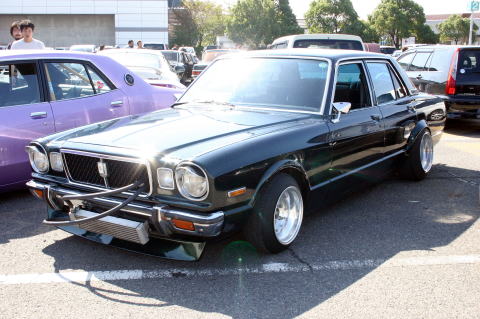 Toyota Mark II MX30 #2





This Mark II MX30 has some beetle eye lids, a chin spoiler, an oil cooler and a tail light swap with an old Cedric.
Versus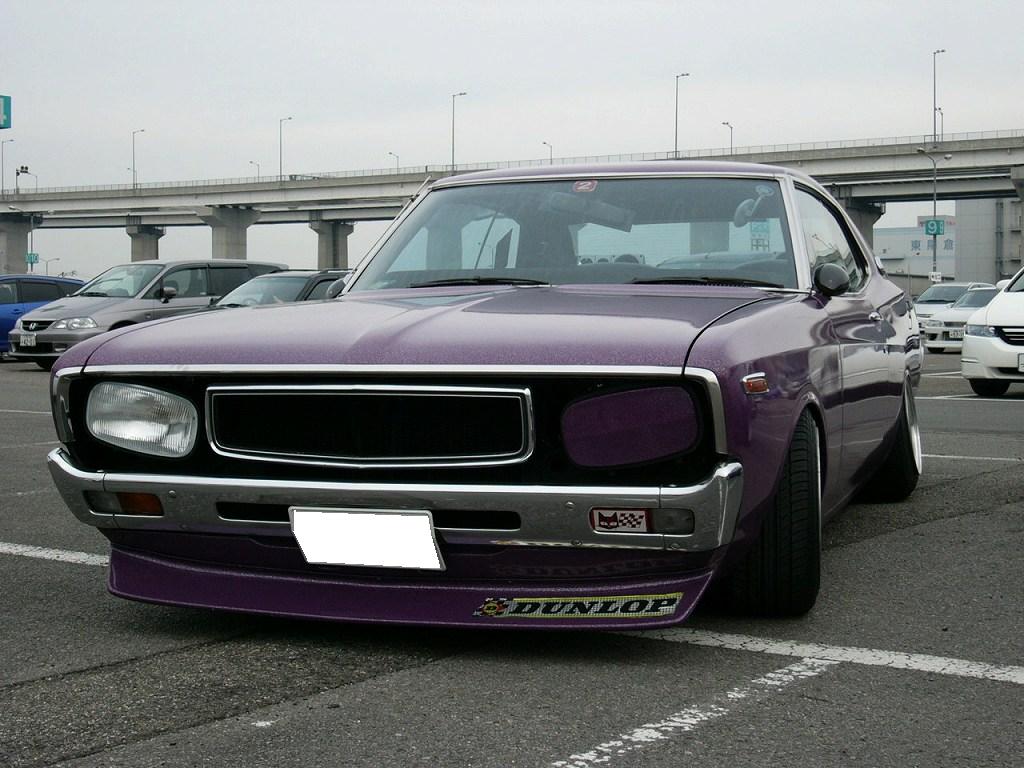 Nissan Laurel C130 #2







If you guessed Purple, then you are right: this is the Purple Laurel! The Purple Laurel actually did not have that many changes when these pictures were made: it only had a headlight swap, some deep dish rims, massive camber and of course its flakey Purple paint!
Later on a lot did change on the Laurel: big wide fenders, oil coolers, etc. See also the video for that.

by banpei with
The gaijin who shot this video when visiting daikoku futo had the right caption for this video: awesome tail pipes!

The roofchopped car really has awesome tail pipes! Now what car could that be? A Nissan Laurel C32?
by banpei with
You may have seen pictures of cats dressed up bosozoku a couple of times before and probably wondered what the idea behind these pictures were…
Somewhere during the late 80s the Nameneko cats (also called Pelorian) were a really popular hype. The hype was that people dressed up cats in ridiculous costumes and took pictures of it. The most famous creator of pictures and videos of these cats was an artist called Tsudo who called them Nameneko. Nameneko means unlickable (slang for Namen Nayo which means don't lick me).

This hype was also at the top of the popularity of the bosozoku, so naturally a lot of these cats were dressed up as bosozoku or Yanky.
You may think the Nameneko cats were exposed to cruelty. According to various sources the photoshoots were actually done very carefully without harming the cats! All cats are not looking angry nor freightened and cats defend themselves if they don't like the situation they are in.

To ensure the cats remained "cute" the shootings had to be done in a very short period. So multiple people were needed per photoshoot to ensure the cats did not start to get angry or bored and only a few pictures could be made per session. In this light some of these videos must have taken months to complete and are a true piece of art!

Nowadays Nameneko cats are still popular in Japan, but due to new technology it is no longer necessary to actually dress up the cats. 😉
by banpei with