Search for the baddest of the toughboys!
I admit: it was a bit inevitable…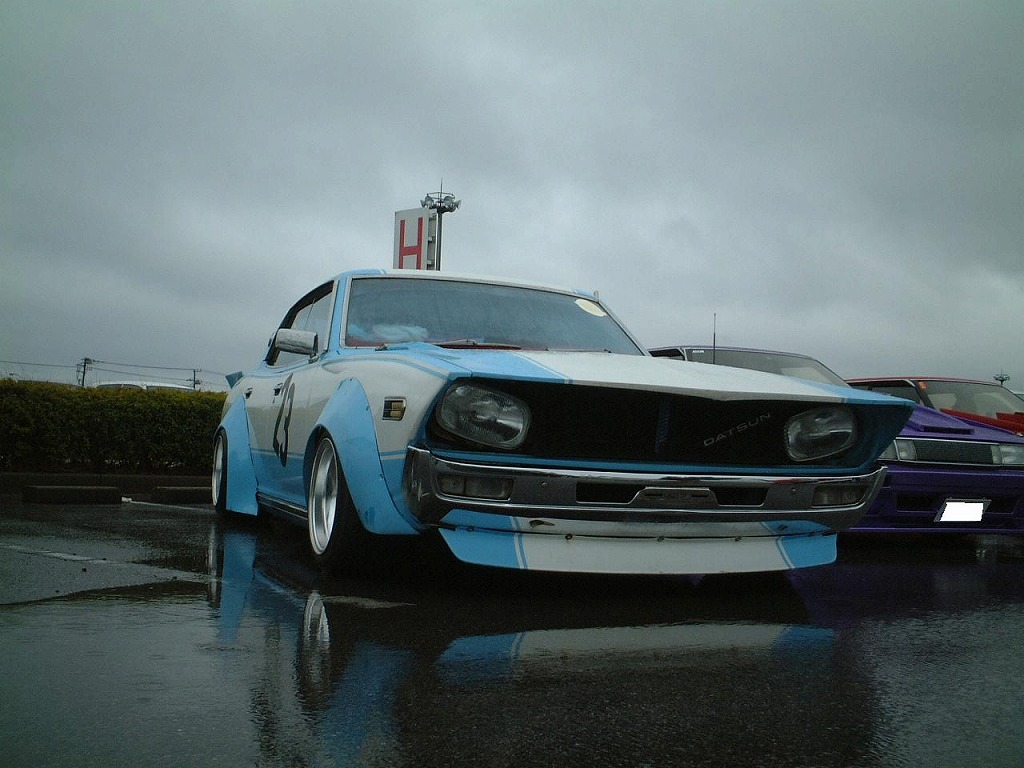 Nissan Cedric C230 #1
Yep. The Cedric won! Could it be the fact that Daijiro Inada featured this car??
Winners so far are:
1.


Nissan Laurel C130 #1


2.


Nissan Skyline C110


3.


Nissan Cedric C230 #1


This week we have another Mark II versus another Laurel: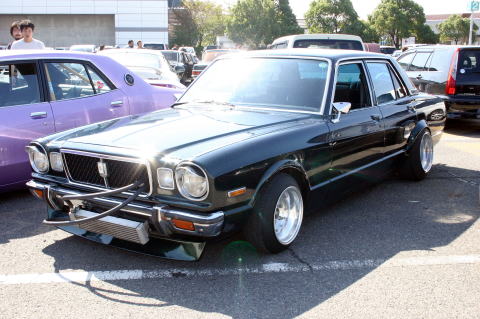 Toyota Mark II MX30 #2





This Mark II MX30 has some beetle eye lids, a chin spoiler, an oil cooler and a tail light swap with an old Cedric.
Versus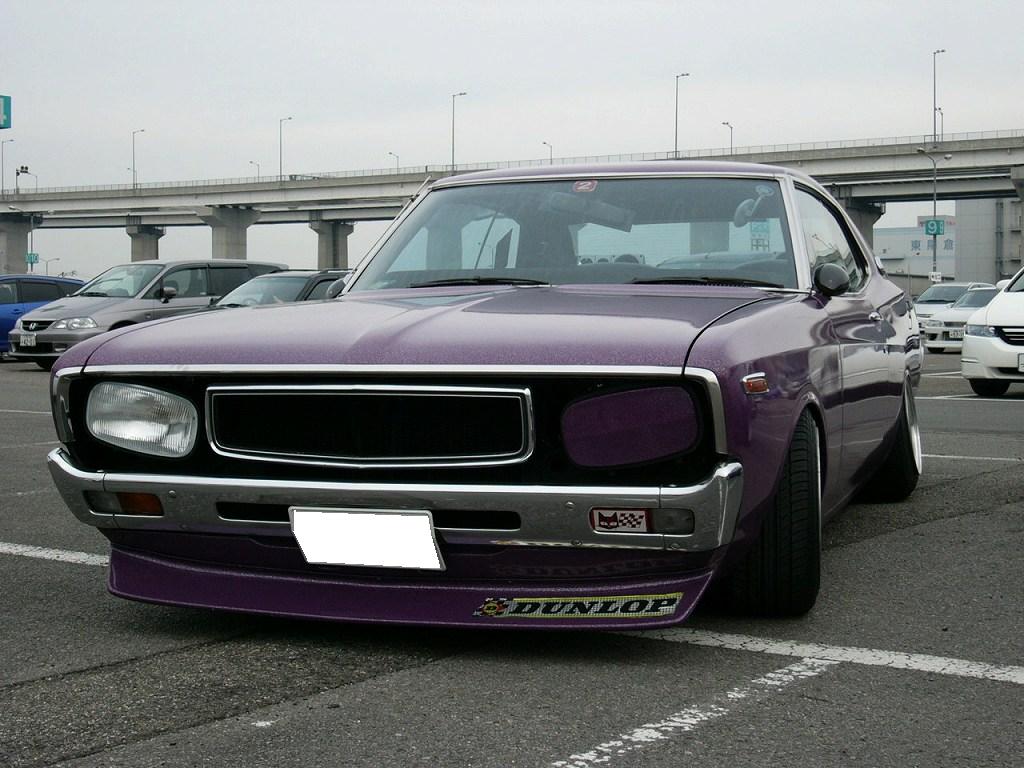 Nissan Laurel C130 #2







If you guessed Purple, then you are right: this is the Purple Laurel! The Purple Laurel actually did not have that many changes when these pictures were made: it only had a headlight swap, some deep dish rims, massive camber and of course its flakey Purple paint!
Later on a lot did change on the Laurel: big wide fenders, oil coolers, etc. See also the video for that.

This entry was posted in Poll and tagged laurel c130, mark II Mx30, nissan laurel, Poll, sudden death, toughguy, Toyota Mark II by banpei with