These eight exhaust pipes would suggest that this Crown S130 actually features the top of the range 1UZ engine.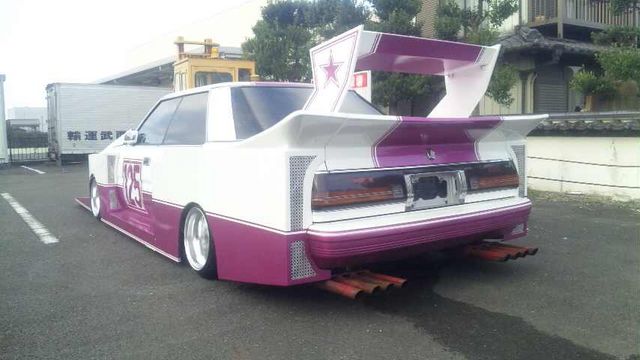 Let's just keep it that way. 😉
by banpei with
Remember this one from somewhere?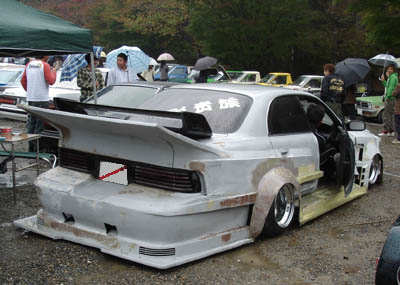 Toyota Crown Majesta UZS140
You are right: we featured it once before in the Guess the Kaido Racer and it was guessed correctly as a Toyota Crown Majesta UZS140. I found this photo somewhere on a blog I was visiting and remembered it again. Thought it would be nice to share how this car looked when it was still in full glory. 😉
Found at Masquen27
by banpei with
A small change to the deep dish and stretched concepts: how low is your ride? In other words: a regular that features shakotan cars.
In this kick-off a Toyota Crown MS80 lowered so much that these two guys go down on their knees to check it out: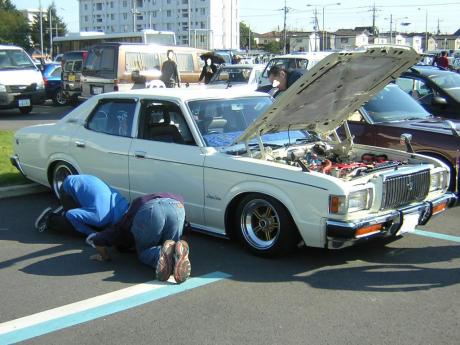 How low is your ride?
Note that the Crown is sitting on a pair of five-spoke Techno Shadows. Uber rare!
Found at [RCCT TE27]
Error thrown
Cannot unset string offsets