These eight exhaust pipes would suggest that this Crown S130 actually features the top of the range 1UZ engine.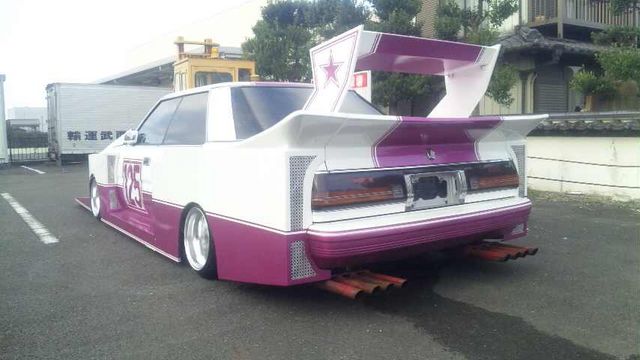 Let's just keep it that way. 😉
by banpei with
Remember this one from somewhere?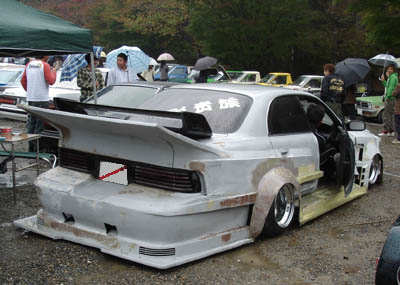 Toyota Crown Majesta UZS140
You are right: we featured it once before in the Guess the Kaido Racer and it was guessed correctly as a Toyota Crown Majesta UZS140. I found this photo somewhere on a blog I was visiting and remembered it again. Thought it would be nice to share how this car looked when it was still in full glory. 😉
Found at Masquen27
by banpei with
A small change to the deep dish and stretched concepts: how low is your ride? In other words: a regular that features shakotan cars.
In this kick-off a Toyota Crown MS80 lowered so much that these two guys go down on their knees to check it out: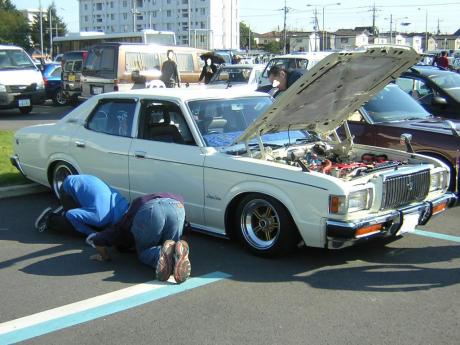 How low is your ride?
Note that the Crown is sitting on a pair of five-spoke Techno Shadows. Uber rare!
Found at [RCCT TE27]
by banpei with
You might have seen it already in Yesterdays video, but here it is again: the I'm Hero Crown MS125!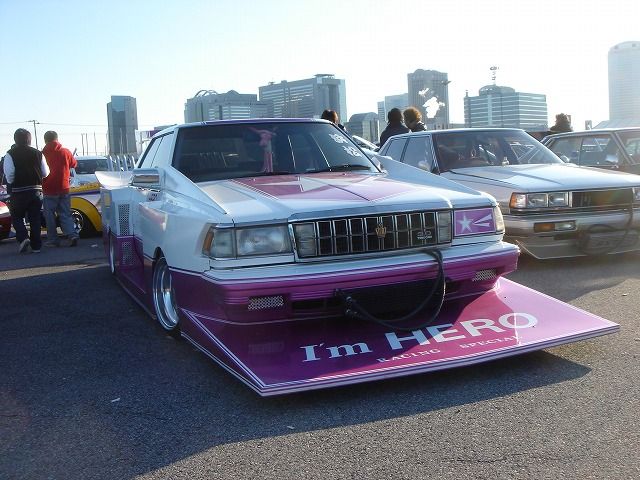 I'm Hero Crown
by banpei with
This morning Mike Garret posted part one of his JCCS 2010 coverage and it featured this nice bosozoku styled Crown MS60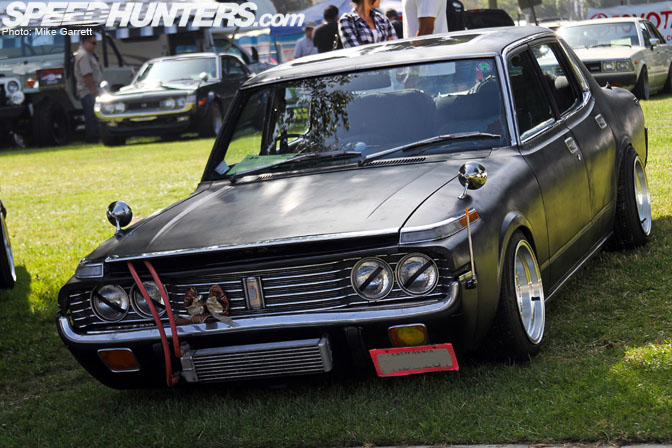 Bosozoku styled Crown MS60 on JCCS 2010
On the meeting there was also this bad looking Datsun 240Z on deep dish SSR Mk IIIs: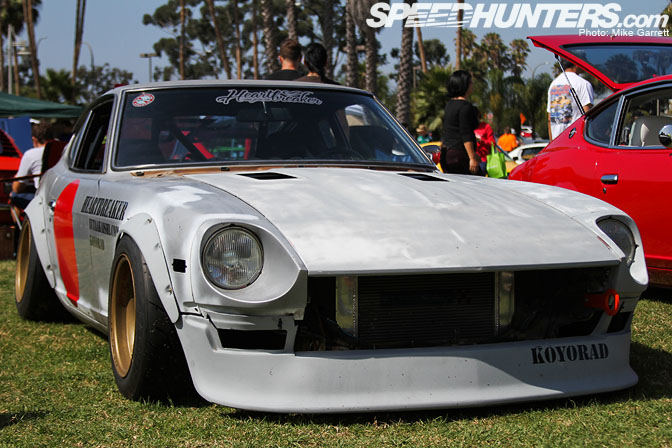 Bad looking 240Z on JCCS 2010
Hop over to Speedhunters for the rest of Mike's coverage.
Japanese Nostalgic Car Blog also posted their first part of their JCCS coverage, but no zokusha's seen in their pictures so far, so let's hope their second post will!
by banpei with