Even though the Honda DAX is a cool little moped I'm far more interested in the Hattori Works Daihatsu Mira L70!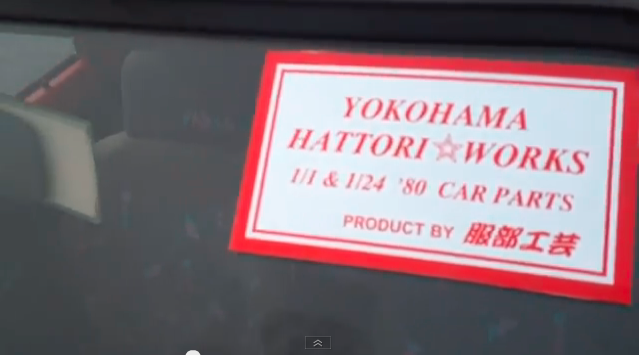 Now the sticker on the windshield of the L70 is even better: Hattori Works sells car parts for 80s car in both 1/1 and 1/24 scale! How awesome is that?
You can watch the video below: (more…)
by banpei with
There would have been so much more win if the poster of this video would have held his/her phone sideways and not vertically: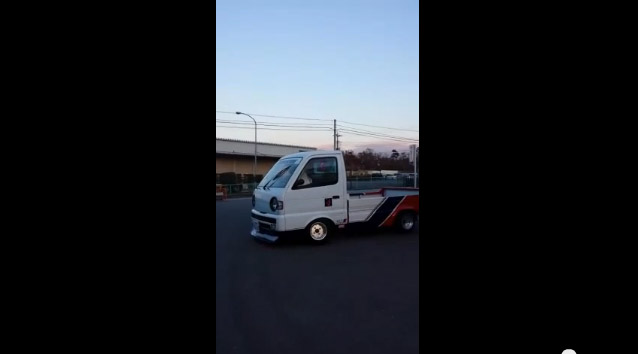 But I guess the ninth generation Suzuki Carry truck on SSR Mk1s compensates well for this. 😉
You can find the two videos below: (more…)
by banpei with
Or should that rather be ringu starru?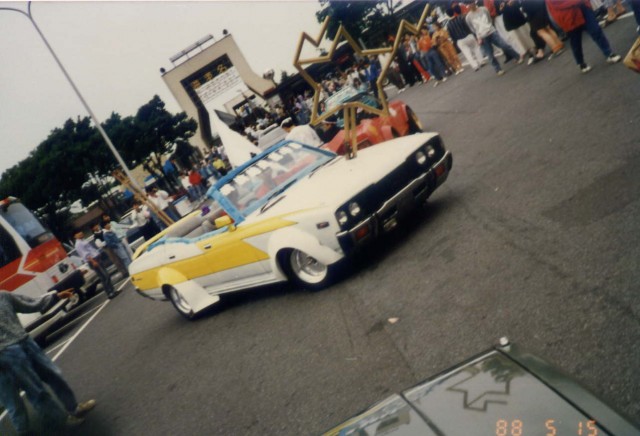 Apart from that this Nissan Gloria 330 has nicely flared fenders, SSR Mk Is, velours window frame and even a double piped takeyari at the rear!
Found at y_0*8**8
by banpei with
What more can you wish for than a beautiful two tone Cresta Super Lucent GX71?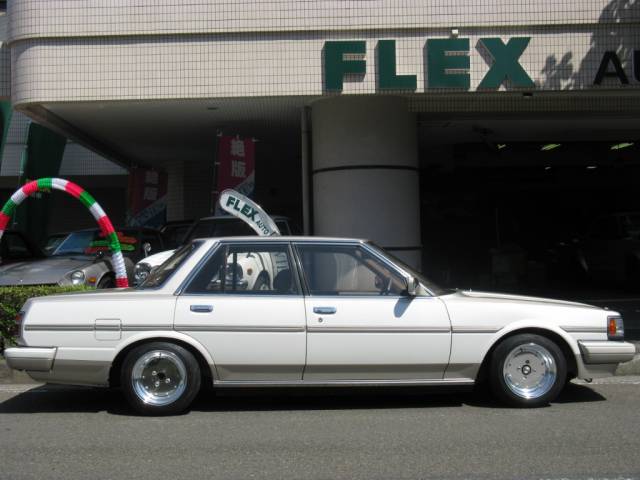 A set of deep dished SSR Mk1s to fit with it of course!
Judging from this angle I'd say they are 15 inch and 9J wide: (more…)
by banpei with