This Kyusha Kai Toyota Mark II Grande has been lowered a bit: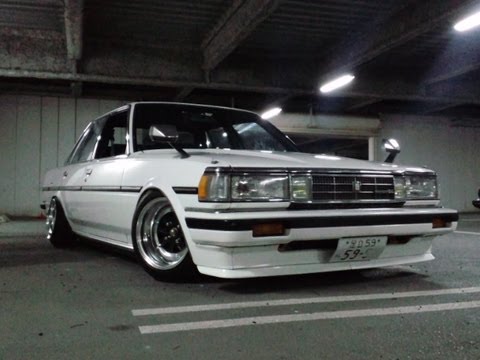 The, probably, 13 inch SSR Mk III rims with stretched tires makes it possible to go even lower than with its original 15 inch wheels.
Just fast forward this video to 1:19 and see how much a Mark II Grande can be lowered! (more…)
by banpei with
This video by w810sc show some serious stretched tires around a set of deep dish rims!

According to w810sc the tires are 210/525 and 220/525 in size and stretched around a set of 12J wide 14 inch SSR MK.I rims.
by banpei with
I found this good instruction video from JDM Optionhow to create some hippari tires. The show a few different ways on how to do it and also what trouble you will possibly run into! Definitely worth to watch!

by banpei with
Time for some tire stretching: 205/50 R16 around a set of 10J Work wheels:

I must say the result is a nicely stretched tire with a round shoulder! 🙂
by banpei with