How low can you go?
This Kyusha Kai Toyota Mark II Grande has been lowered a bit: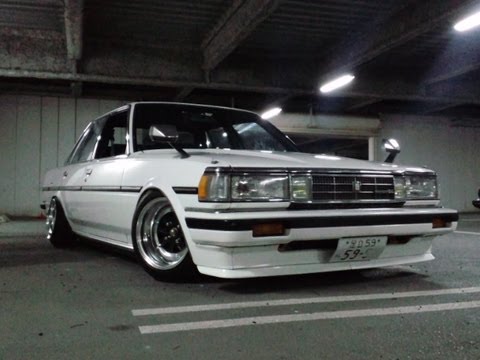 The, probably, 13 inch SSR Mk III rims with stretched tires makes it possible to go even lower than with its original 15 inch wheels.
Just fast forward this video to 1:19 and see how much a Mark II Grande can be lowered!

Direct link to video: GX71?????????????????
This entry was posted in shakotan and tagged kyusha, lowering, mark II grande, Mark II GX71, shakotan, SSR Mk. III, stretched tires by banpei with