This Kyusha Kai Toyota Mark II Grande has been lowered a bit: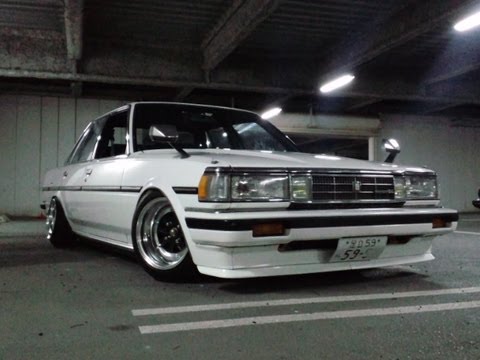 The, probably, 13 inch SSR Mk III rims with stretched tires makes it possible to go even lower than with its original 15 inch wheels.
Just fast forward this video to 1:19 and see how much a Mark II Grande can be lowered! (more…)
by banpei with
Suzuki Wagon R+ on airbags. Can't get much lower with a kei car:

by banpei with
A small change to the deep dish and stretched concepts: how low is your ride? In other words: a regular that features shakotan cars.
In this kick-off a Toyota Crown MS80 lowered so much that these two guys go down on their knees to check it out: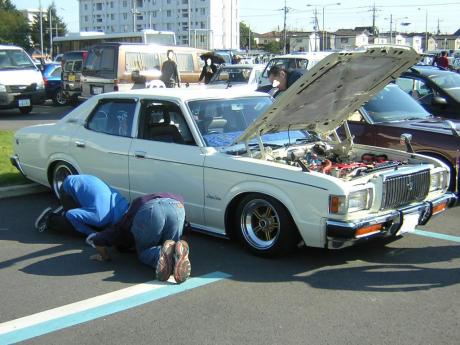 How low is your ride?
Note that the Crown is sitting on a pair of five-spoke Techno Shadows. Uber rare!
Found at [RCCT TE27]
by banpei with
This video shows two things:
1. be very inventive to actually make it to the parkinglot!
2. if your car makes it on the parkinglot you probably did not lower it enough!

Very funny when the guy sticking out of the Soarer's passenger seat at 30 seconds. Can we make it? Yes! Just a bit to the left!

by bosozoku with