For years I have been planning to send Marty and Moog from Mighty Car Mods a little present: a set of Bosozoku Style coloringbooks. About four to five years ago I was in contact with them, but back then they didn't have a postal address where you could post things to. Back in those days they just created their own hobby shed as they couldn't make videos on the driveways anymore as they got harassed by loyal fans. Not handing out any address I could send it to was probably to protect themselves against their personal address leaking.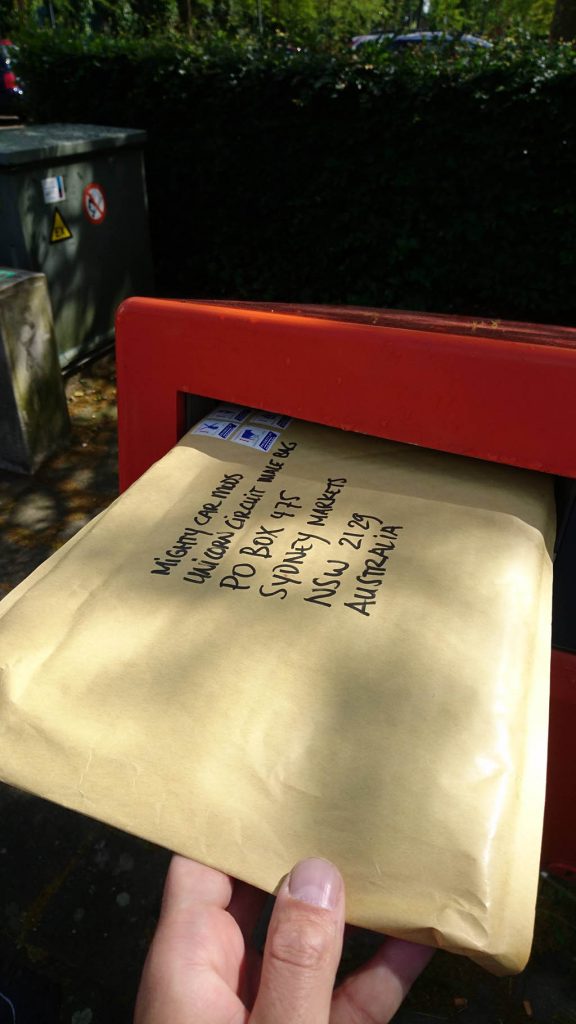 Recently for their popular Unicorn Circuit show they opened up a PO Box somewhere in 2018 called the Male Bag but all Bosozoku Style coloringbooks were sold out. After some people kept bugging me they wanted to buy these coloringbooks I had a few of them reprinted in the form of the third edition. Naturally I sent two coloringbooks including a set of crayons early June to the Unicorn Circuit! And then nothing…I waited patiently…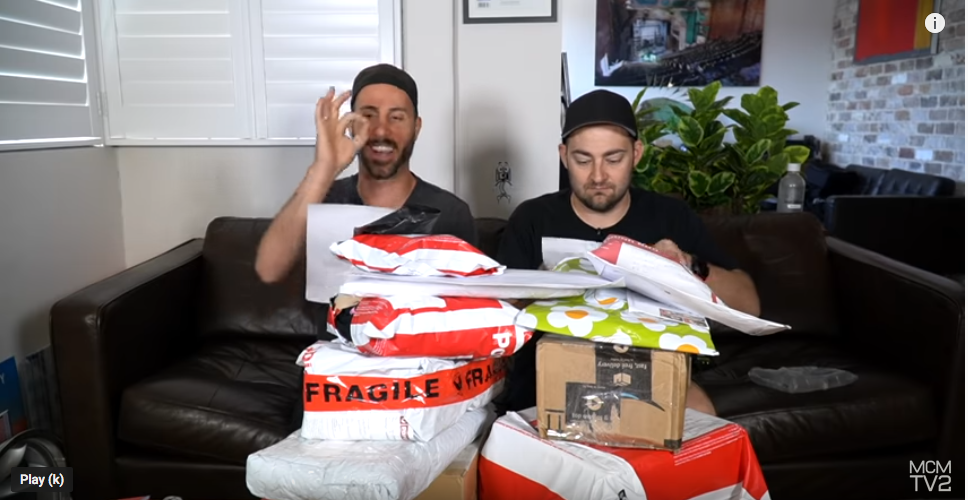 And I waited and waited…but no new Unicorn Circuit episodes were uploaded anymore. I guess Marty and Moog had become too busy to make new episodes and after a few months I had given up hope. I imagines them already opening all incoming mail and coloring in the book vividly. But I was wrong: on 12th of November they uploaded a new episode with a huge Male Bag! You can find the Male Bag part of this episode here!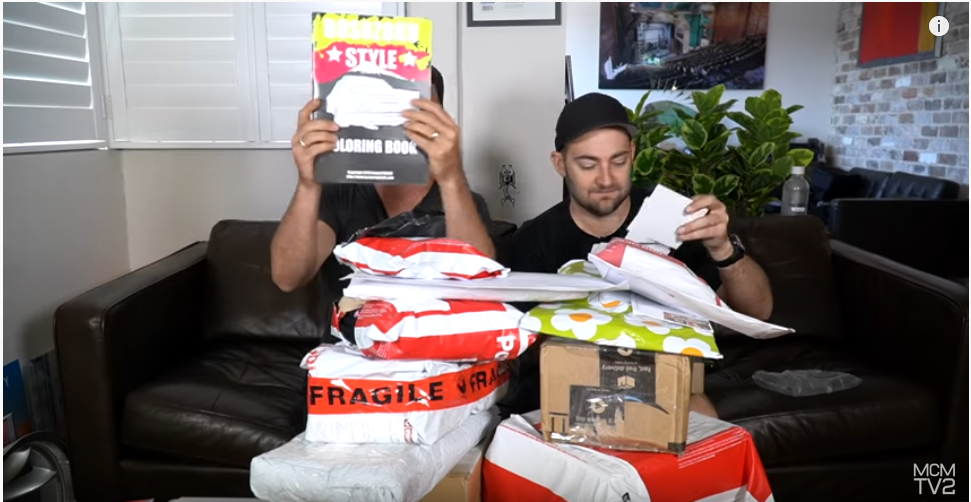 Now not only did the Bosozoku Style coloringbook got featured, they also liked it and featured it as an example of sending them your stuff!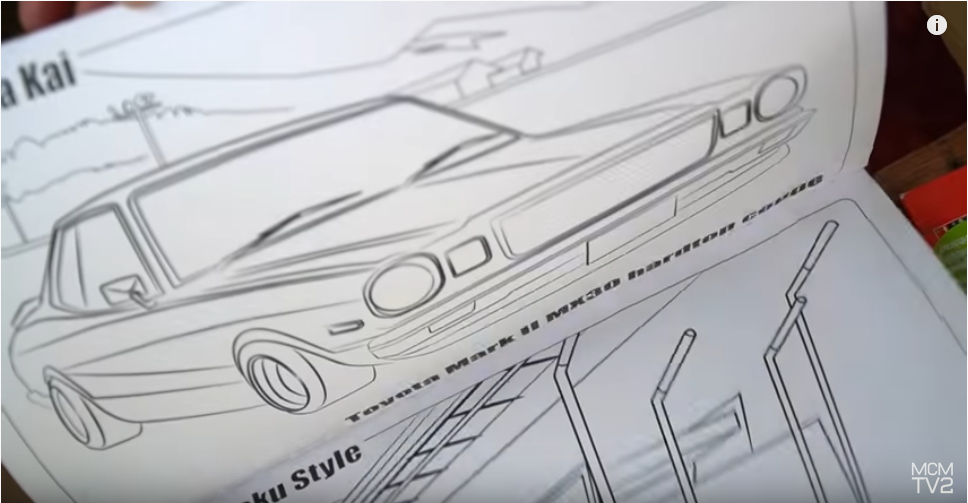 Marty and Moog: enjoy these coloring books!
For those interested: these Bosozoku Style coloring books are available in the shop for as little as 4 euros per book. The shipping costs depend on where you live on this planet, so if you think the shipping costs are too steep we also have a downloadable Bosozoku Style coloringbook available. Just buy it, download it and print it yourself!
by banpei with
Sharknoses either make the car underneath the nose more discrete but on the other hand it makes, like in the case of this Toyota Chaser X60, more awesome: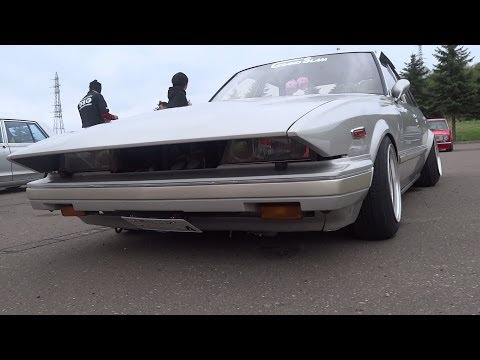 The added side indicators appear to be of the Nissan Laurel C130 type.
You can watch the video below: (more…)
by banpei with
Earlier this week Take4Mickey posted a bunch of videos of kaido racers including this Nissan Laurel C230 with a Nissan Gloria Y30 front end swap: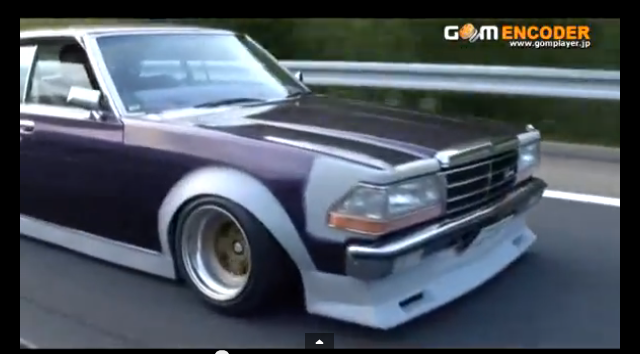 You can watch the video below: (more…)
by banpei with
Masaki Sada (佐田正樹) is a Japanese actor and singer who started his career as a bosozoku and became part of a well known duo called Bad Boys. His childhood was awfully similar to the Bebop Highschool series and has become famous for his bosozoku appearance.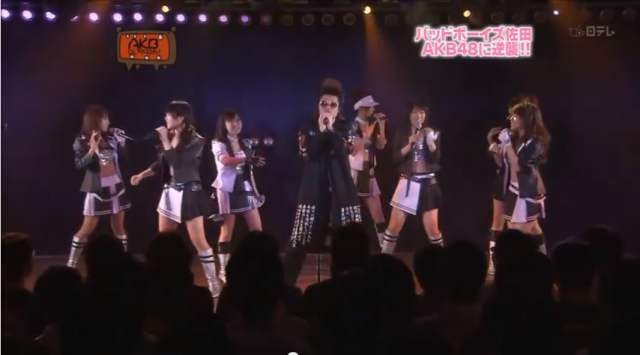 He is also quite well known for his appearance as Kota Takahashi in Wangan Midnight The Movie.
In 2008 he "crashed" a performance of the Japanese idol group AKB48 where he got on stage during a performance full of otaku and started to sing and dance with the girls on stage. You can watch the performance below: (more…)
by banpei with
"Every year many people make the transition from school into university. Considered by many to be the best time of their lives, university is the first time that kids leave the nest and enjoy independence and responsibility for themselves, but it is also a time fraught with challenges", says Olivia Prescott from Sky-Writer.
While the thrill of not living with your parents might be enticing, moving into university halls means having to do your own laundry, the possibility of fire-alarms going off at inconvenient times and having to endure the sometimes less-than-satisfactory food in the student halls canteen. While it is only natural to start feeling a bit homesick after the initial rush of independence has worn off, most find that living in student halls is a good first step towards adulthood and a place to meet friends for life.
There's also the case of independent study. You might have found it easy to do well and do your home assignments in school when you were in a class of 20-30 students and your teacher knew both yours and all your classmates' names and how you were holding up, but it might be different for you to be in a fresher's class of 300 and responsible for your own progression. Many undergraduates find that, to begin with at least, the lure of cheap drinks and non-compulsory lectures can take its toll on their studying habits. It is therefore vital to sit down and plan studying times at the beginning of term to avoid having to cram an entire textbook in one night before an important exam.
Managing your own money can also be a tricky task. While you may have been able to get a student maintenance grant or loan, there are many temptations for how to spend your money — maybe you've set your eyes on a nice guitar in a local music shop, or maybe you've seen ads for cheap flights to cities you've never been before. In order to avoid any nasty end-of-term surprises, it is a good idea to set a budget for each week and follow it as closely as possible.
If you do have any valued possessions you plan on bringing with you as you move out of the family home, perhaps a laptop or games console, make sure you take out student insurance in order to prepare for any eventualities. Living communally will greatly increase the amount of people who enter your place of residence, increasing the likelihood of things being stolen or damaged.
If you do find you are having difficulties adapting to the changes that come with going to university, see what kind of resources are available from your own university. Most universities will have some sort of advice center or helpline to answer any queries you have.
So if you are one of those many people looking to start university this fall, try to remember the preceding advice but above all, enjoy yourself and take in all that student life has to offer.
by banpei with