Just in case you did not revisit Nori Yaro yet: he already posted Part II and Part III of the kaido racer New Year Mt Fuji cruise!


And the photos are even better than in Part I!
by banpei with
My heart skipped another beat, twice: first of all Nori Yaro posted something new and second of all he joined a New Year cruise with a couple of kaido racers to Mt Fuji! Alexi hasn't dropped his skills, just take a look at this beautiful photo: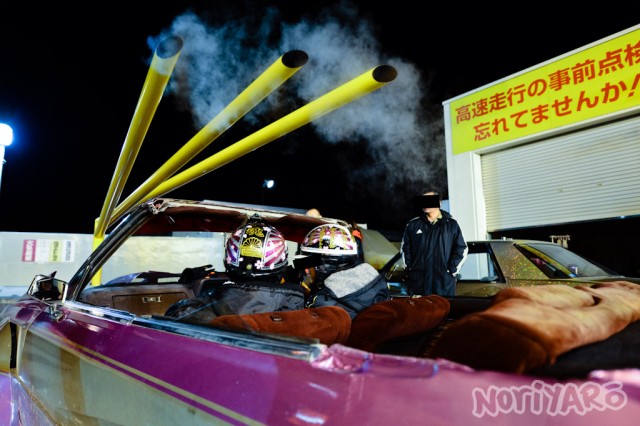 It is only an example of 29 pictures posted in his new blog posting and many of them are quite infamous already! And since his posting is only the first of three there will be a lot more photos to follow!
I kind of gave away my personal favorite photo, but which one is yours?
You can find the first post here:
HAPPY LOW YEAR: Bosozoku cruise, part I
by banpei with
As every year a gathering of bosozoku and kaido racers meet to attend the First Sunrise Runaway (Hatsuhinode) and this year the first videos posted on Youtube are by Hattoriworks: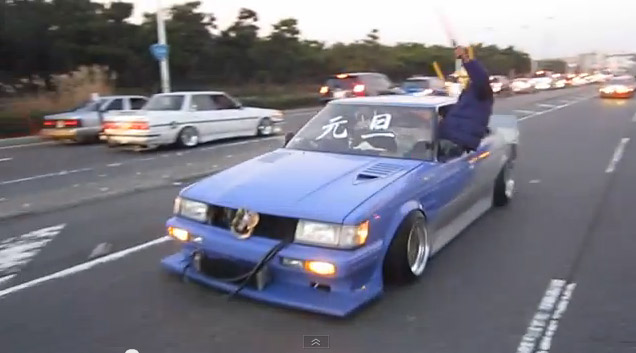 Happy New Year!
Enjoy below the videos of the meeting: (more…)
by banpei with
Just spotted a video of the Early Cats meeting in my subscription list with some very very nice zokusha in it!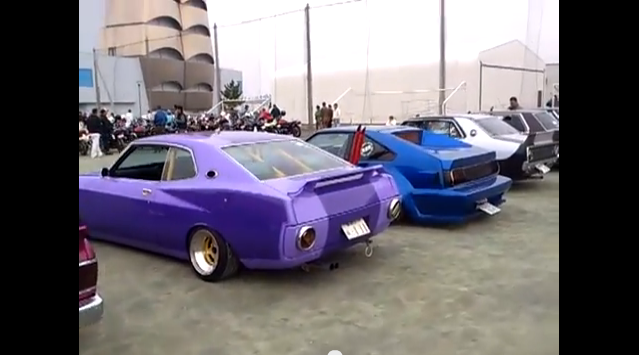 Can you guess which one of these two is my favorite? Is it the Cherry X-1R tail lighted Laurel c130 or the side exhausted and banana tail lighted Celica XX next to it?
You can watch the whole four minute parkinglot walk video below: (more…)
by banpei with
Even though the Honda DAX is a cool little moped I'm far more interested in the Hattori Works Daihatsu Mira L70!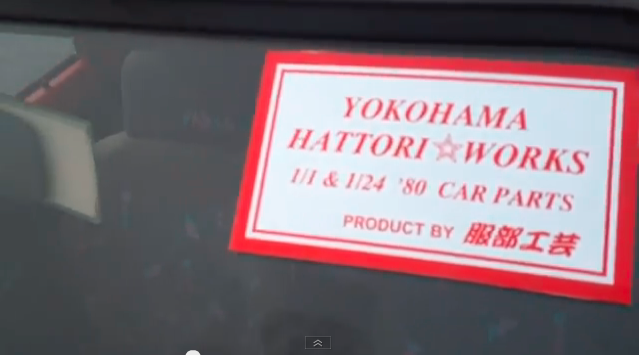 Now the sticker on the windshield of the L70 is even better: Hattori Works sells car parts for 80s car in both 1/1 and 1/24 scale! How awesome is that?
You can watch the video below: (more…)
by banpei with