New Year Meeting: Nori Yaro joins kaido racers at Mt Fuji!
My heart skipped another beat, twice: first of all Nori Yaro posted something new and second of all he joined a New Year cruise with a couple of kaido racers to Mt Fuji! Alexi hasn't dropped his skills, just take a look at this beautiful photo: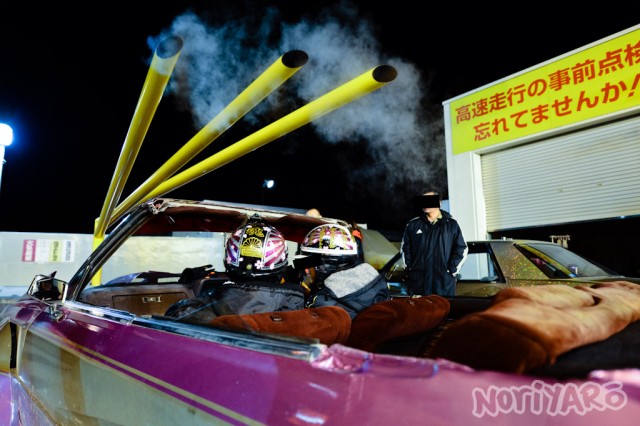 It is only an example of 29 pictures posted in his new blog posting and many of them are quite infamous already! And since his posting is only the first of three there will be a lot more photos to follow!
I kind of gave away my personal favorite photo, but which one is yours?
You can find the first post here:
HAPPY LOW YEAR: Bosozoku cruise, part I
This entry was posted in bosozoku car meeting and tagged bosozoku car meeting, New Year Meeting, nori yaro by banpei with