Almost impossible to detect unless you stare a bit longer on this picture, but there really is an exhaust on this Toyota Soarer Z10:


Side Exhaust Soarer Z10
Yep, a little side exhaust just before the rear wheels. 😛
by banpei with
I got this picture from Jeff a few weeks ago and it shows his widened flares on his Cressida MX40: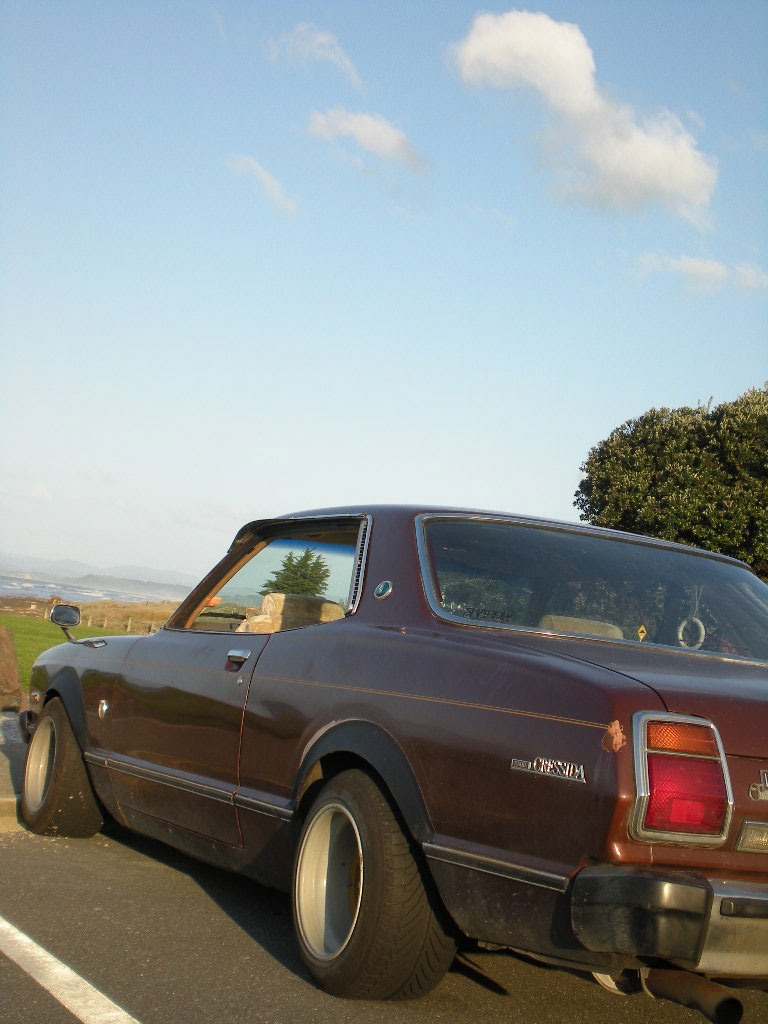 Flared Cressida MX40
The reason? To fit his 13x10J wheels! 😉
I do get a lot of questions lately how to create either extended, rolled or big wide flares on your ride. So I decided to post up many examples and hopefully with some information on how it is done.
by banpei with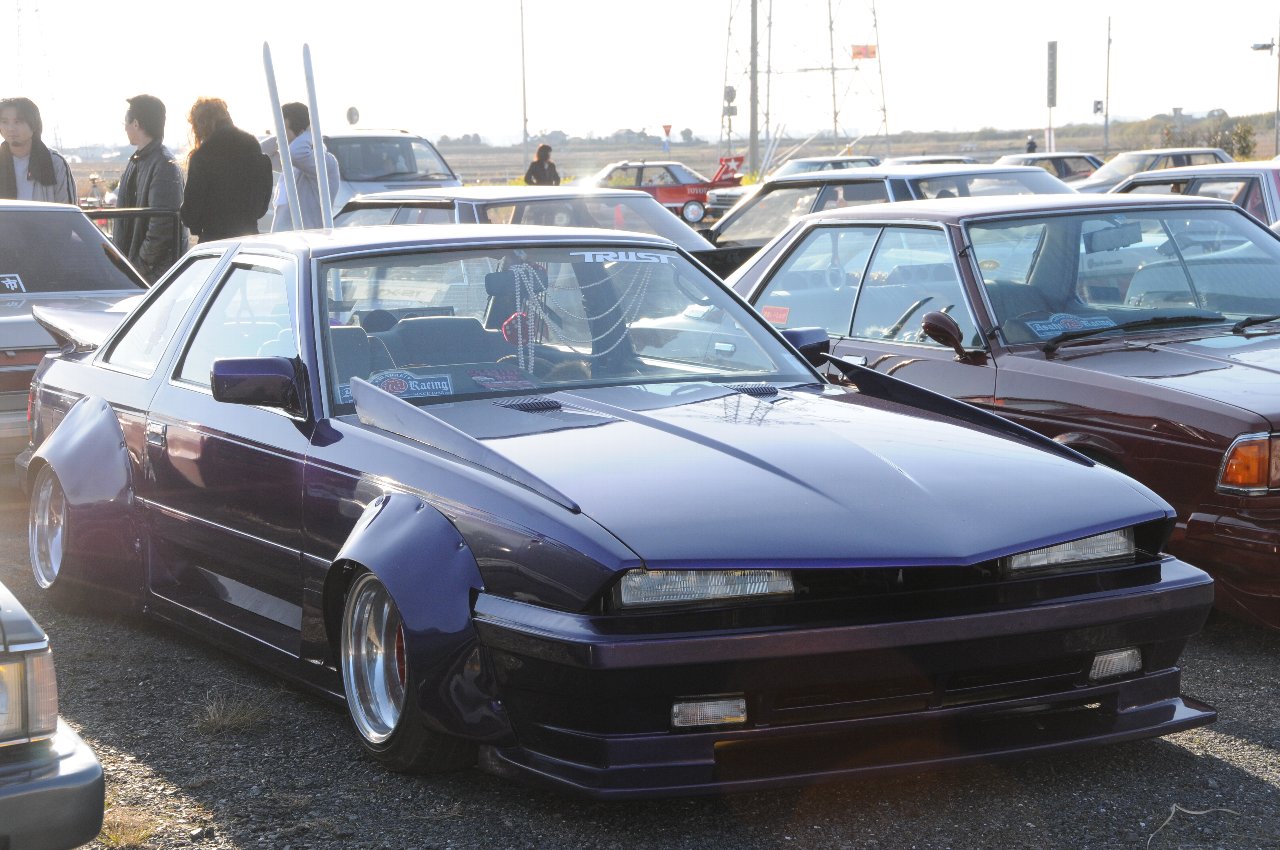 Bosozokustyle Wallpaper: Black sharknosed Soarer
Right-click here to download or set it as your wallpaper!
by banpei with
You might have seen it already in Yesterdays video, but here it is again: the I'm Hero Crown MS125!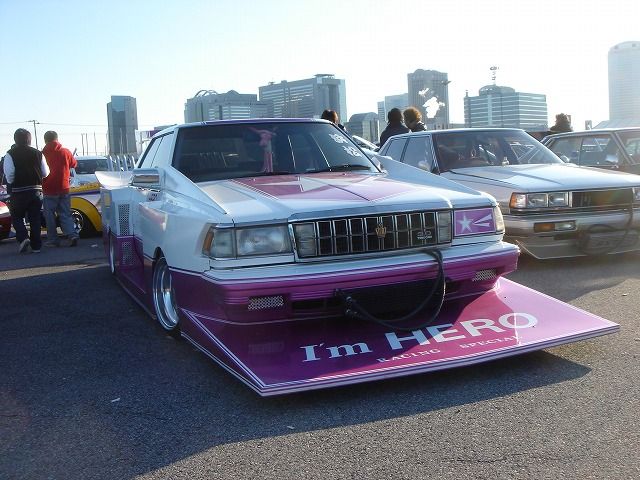 I'm Hero Crown
by banpei with
Today something special: I tried to see how difficult it would be to create the famous slideshow videos posted by our Japanese kaido racer friends. I think I managed to do a good job here. 😉

The pictures are taken at the Tokyo Auto Salon 2010 and "borrowed" from a Minkara gallery (by ?SIMPLE SHORT STYLE?). The music really fits the season and setting of the meeting.
by banpei with