Another one from Take4Mickey:

This video was shot in the Nagoya prefecture at the Performance car show in 1994.
Nice to see Just a Hero was such a big group back then!
by banpei with

And the winner of the Sudden Death 2009 is:

The Bosozoku Styled Skyline C210!!
????????(???)??????!!!!!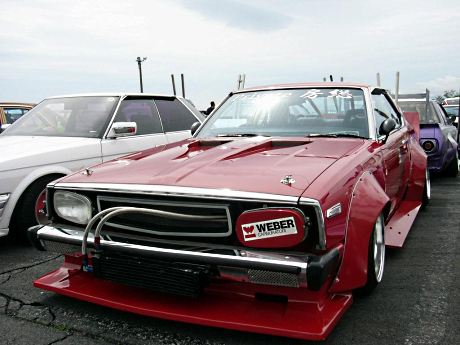 Bosozoku style Skyline C210
I think we were right to choose that car to feature in our logo! It is IMO one of the best looking bosozoku styled cars I saw so far!
It was a great feature to do during the past months! Today there will be no new poll, but we're going to think of a new poll for next week. If you have suggestions for a poll, don't hesitate to place them in the comments! All suggestions are welcome!
Then all that is left is to thank you all for voting on the Sudden Death 2009! Should we do it again next year?
by banpei with
This week we have a bit of a weird picture: it is a picture taken with a digital camera of a dia-positive projected on a sheet of paper. Anyay, it shows a highway cruise with some zokushas. The front car is a GX71 Mark II Grande with a big star shaped exhaust:


Toyota Mark II Grande GX71 Stardom
The car behind the Mark II Grande looks like a Skyline C210 but the picture quality is so bad we can't tell for sure…
by banpei with

You probably seen many many pictures like these: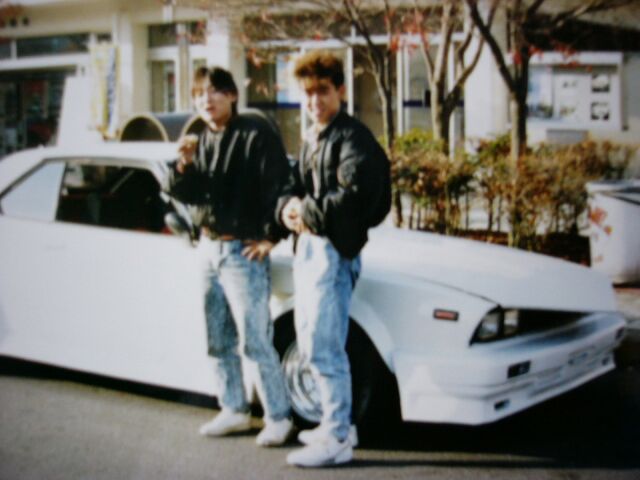 Bosozoku lifestyle: Pose in front of your Zokusha
You always see these guys posing in front of their zokushas, but most of the time these pictures don't make it outside the gangs website or bbs.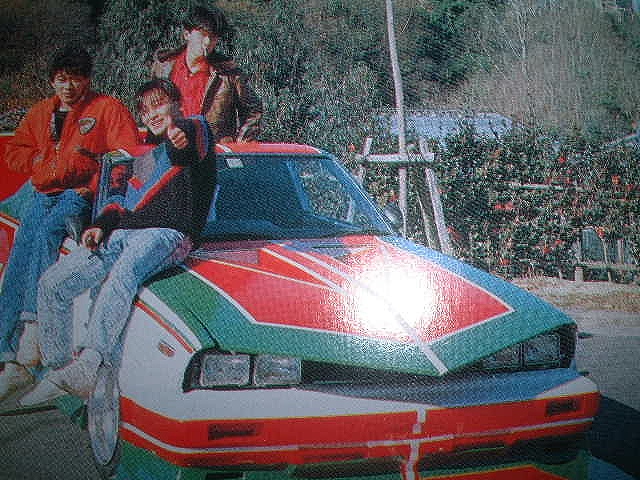 Bosozoku lifestyle: Pose in front of your Zokusha
But it is part of the lifestyle too: posing in front of your own zokusha is like posing with your very own child: you created it, so you better be proud!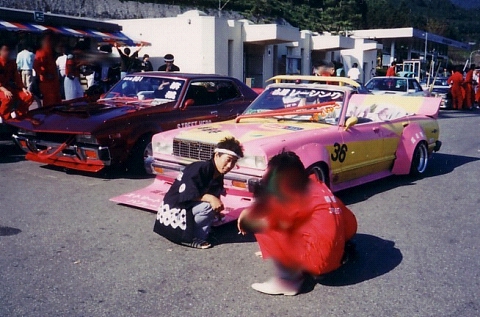 Bosozoku lifestyle: Pose in front of your Zokusha
I found it a bit sad nobody ever views their personal pictures, so I placed these three pictures here. If I find more I'll definitely post them up in a follow up! 🙂
by banpei with