Obviously on Valentine's day Ken should give flowers to Mary. So why not add flowers to your Kenmeri Skyline tail lights then?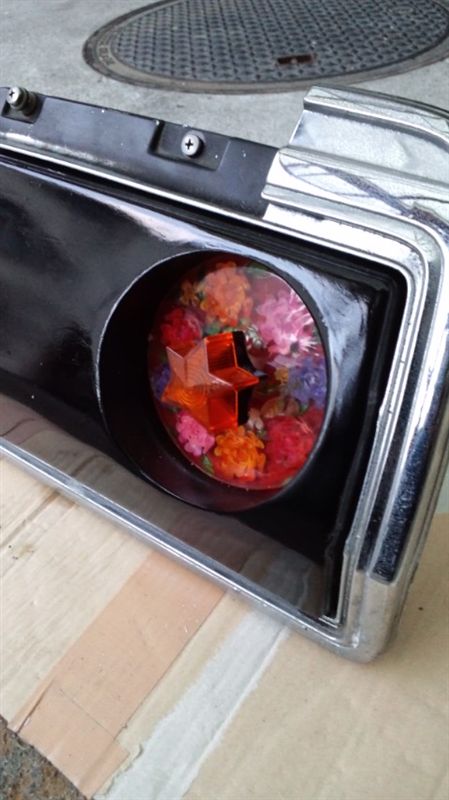 Okay, not entirely true: the tail lights surrounding reveals that it is actually a Yonmeri item, but Yonmeri sounds less romantic than Kenmeri. 🙂
Found at Minkara
by banpei with
In this case the Suzuki Every Wagon Joypop is modified with a set of black fender extenders and SSR Mk II rims to meet up with the kyusha kai style.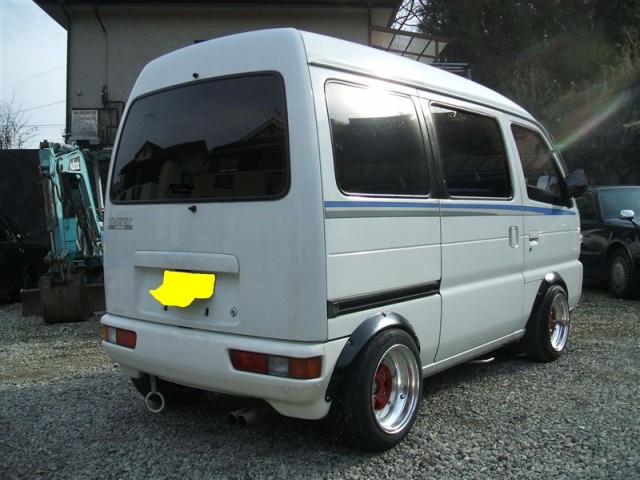 I wonder what mastermind came up with the name Joypop: it sounds a bit wrong in my ears. 😉
Found at Chapman Taro @ Minkara
by banpei with
At the same site as yesterdays picture of the week I found this lineup of four differently styled Soarer kaido racers: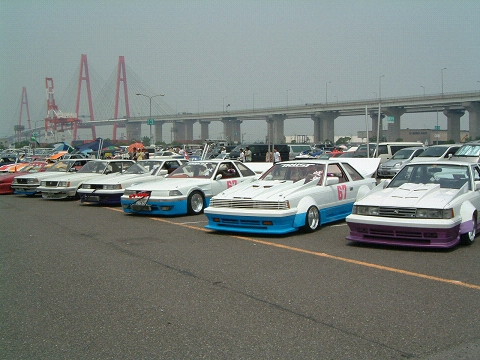 But are they actually styled differently??
Found at Manato
by banpei with
These guys seem to have a lot of fun with their Laurel hardtop C230: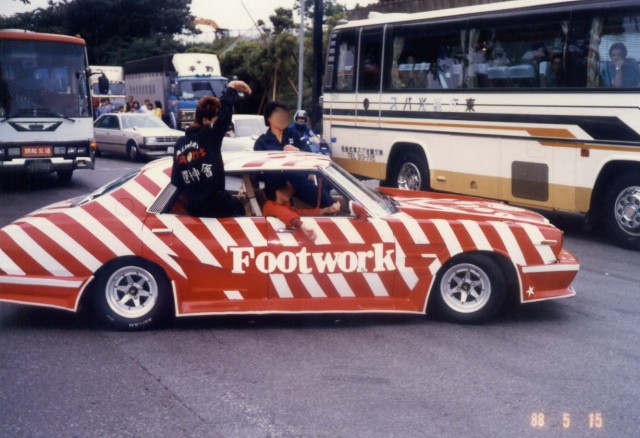 I think the hardtop is the fun factor here: the drivers buddies are showing more poses than footwork!
Found at y_0*8**8
by banpei with