Only three months ago 1000 people liked us on Facebook and in the past three months 500 people joined them! Today 1500 people like Bosozoku Style on Facebook!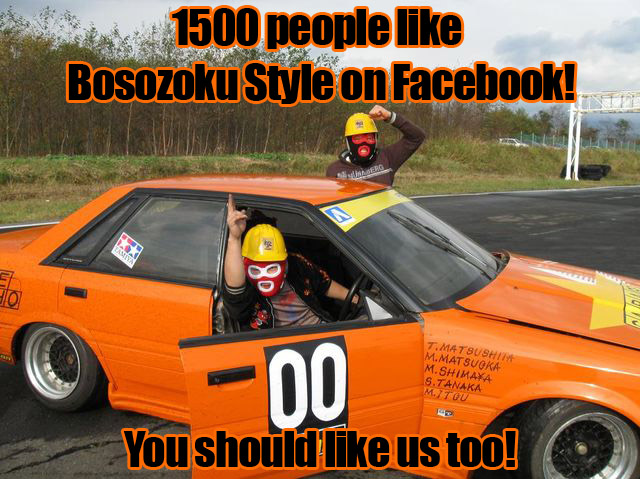 1500 people like bosozokustyle.com!
Great to see more and more Facebookers like the bosozoku style so much! Thanks!
If you're not a fan yet, you can become one here:
Bosozoku Style on Facebook
by banpei with
Last September we already featured James' Scion xB zokusha and today I came across it on Flickr: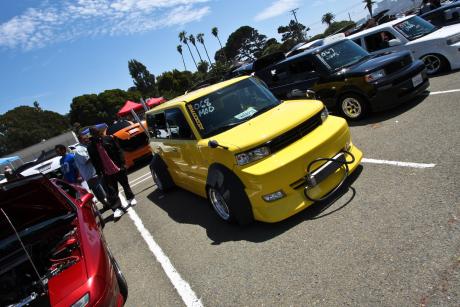 Wallpaper Wednesday: James\' Scion xB
This beautiful picture was taken by Mike Tseng and he is obviously a fan of this xB!
Rightclick here to download or set it as your wallpaper!
by banpei with
Back in the late 70s and early 80s the Super Silhouette race cars featured big wide fenders, big wings to create more downforce and wild paintschemes to attract attention. Of course this influenced the people on the streets as well, applying the same wild modifications on their cars themselves.
More interesting is this video from 1984 on Tsukuba where another Grand Championship race is preceded by a stock car race: most cars look like the bosozoku styled cars of that era!

Especially the Cedric 430 (fighting the big Pontiac Firebird) and the Mazda Luce Legato are very typical examples here. Naturally they were modified in the same manner as the Super Silhouette to squeeze more grip out of that bulky stock car body!
by banpei with
The guys from Ultra Heaven just posted another video, this time from a meeting in Kumamoto where Daijiro Inada and Nomuken were also visitors:

Dai and Nomuken must have been a bit lost: the distance from Tokyo to Kumamoto is about 1200 kilometers… 😀
Anyway, love seeing some different cars! The Kumamoto Nagasu Racing Carina A60 coupe is my favorite one with its square angular bodywork! (And of course: it is a Carina! 🙂 )
by banpei with

Back when I was still doing ramps with my skateboard I would have been incredibly anxious to do a Pop Shove-it on this wing! The only challenge would be to actually get on the ramp without hitting any of the other FRP bodyparts! 😛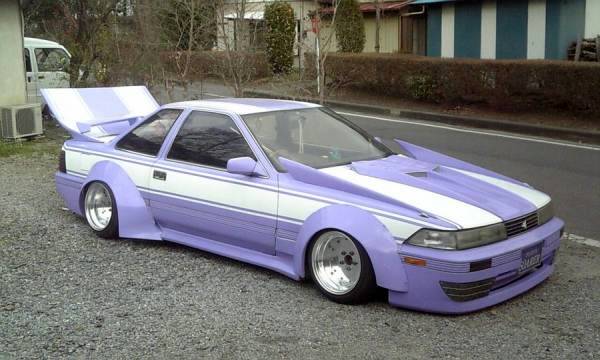 Hot or not: Exhibition wing
I must say the wing is a great addition to the Soarer! It kind of follows the lines of both the bodywork and the fender extenders.

Hot or not: Exhibition wing
The other wing is for sale on Auction Yahoo and fits on a Soarer MZ10, any GX71 and a 130Z. Somehow I can image the first two, but how could this fit the Nissan 280ZX??
Now what do you thing? Are those wings hot or not?
by banpei with