Only a picture of the nose of the car?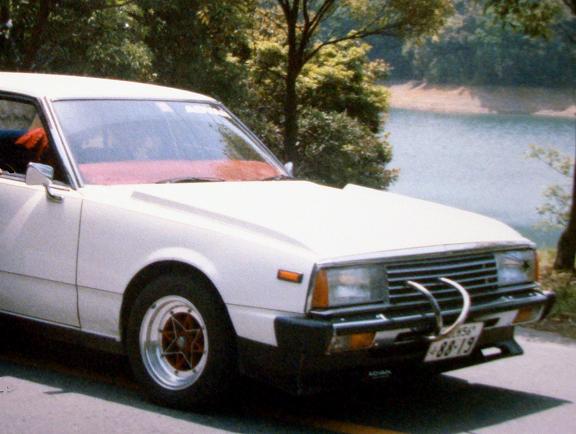 Well, do you need more than that? There is so much win in only the nose of this Skyline C211 Japan:
1. Oil cooler lines sticking out of the grille and going back into the bumper!
2. Super Silhouette-like hood fins
3. Star Sharks
4. Typical early-Eighties Advan front air dam
At the rear it is a bit less exciting: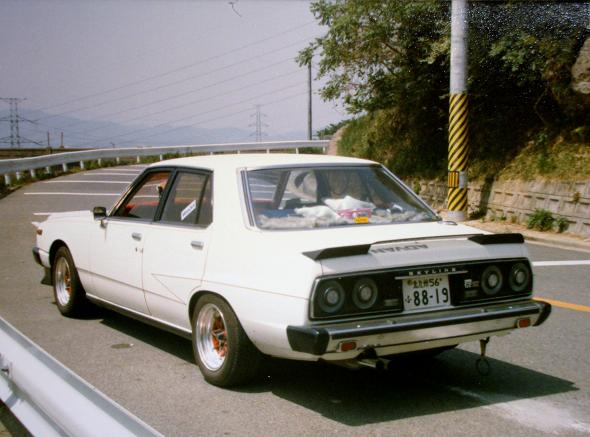 Only an Advan boot spoiler and a tsurikawa. 😉
Found at http://hibiki
by banpei with
The same idea as yesterday, but then with a Skyline Japan:


Now doesn't the Skyline C210 look better this way?
Picture found in Ka Ry's photostream at Flickr. (Do I need to mention it is worth browsing through his streams?)
by banpei with
I was doubting if I should post this picture under part swaps or as a picture of the week. Because of the butaketsu Laurel SGX parked in front of the Skyline Japan it became the latter…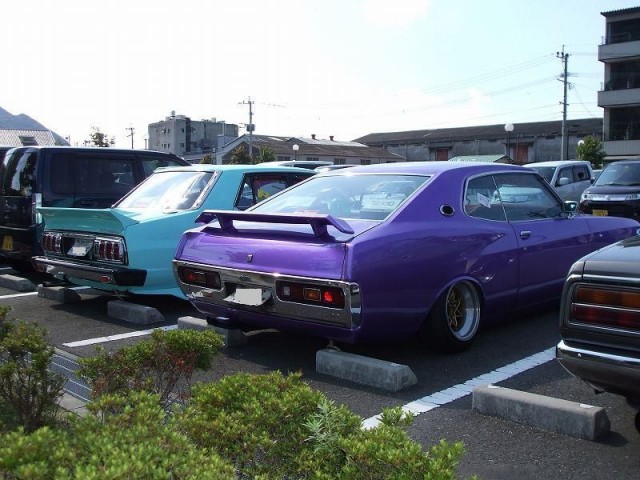 Yesterday I already featured a very nice scale model buildup of a pigsbutt Laurel SGX but in real life it looks much better, especially if it also features a Hiro spoiler on the boot lid. The Skyline features a set of (badly copied) Celica banana tail lights. ('A`)?
Also if I'm not mistaken these two cars are the two main cars of Ultra Heaven.
Found at: ??
by banpei with
What's better than a Skyline Japan kaido racer? Two Skyline Japan kaido racers of course!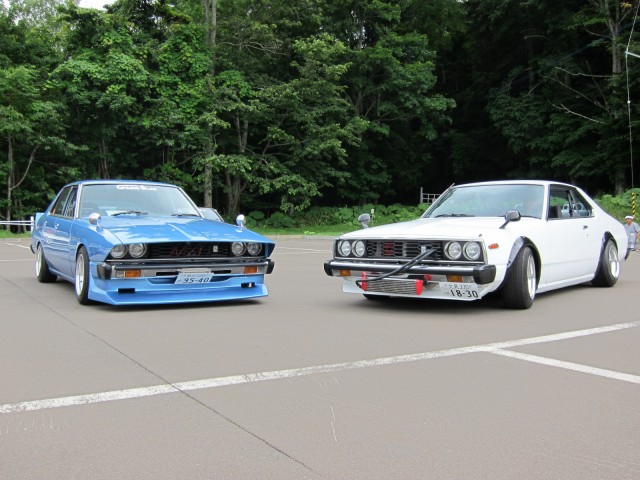 Two different body styles, two different kaido racer styles, definitely a win!
Right-click here to download or set it as your wallpaper!
Found at factoryking
by banpei with
Last parts-swap I left you guys with a Skylined Cedric 330 so this time I have a Cherried Skyline for you: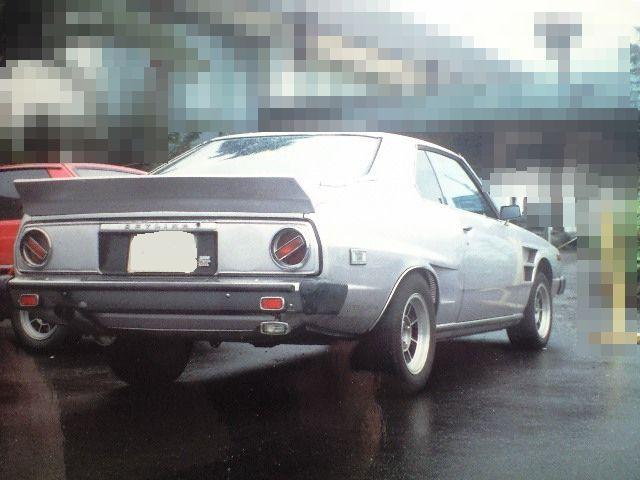 It also features a set of Hayashi Streets, HIRO tail spoiler and front fenders with cooling ducts.
Now finding the next one (Cherry X1-R related) will be one tough cookie…
Cherried Skyline found at Minimo_32
by banpei with