It may be a bit hard to see, but judging from the silhouette this is a Fairlady 240Z with Cherry X1-R tail lights: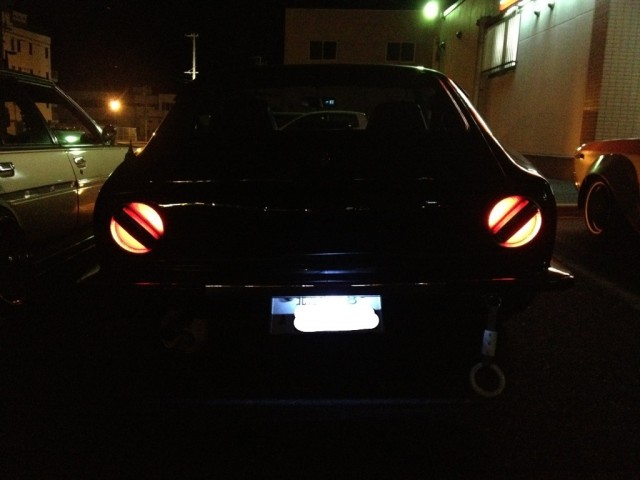 Via Minkara
by banpei with
Another video by Shakotanbugi taken at the Old Car New Year 2012 meeting in Awaji Island.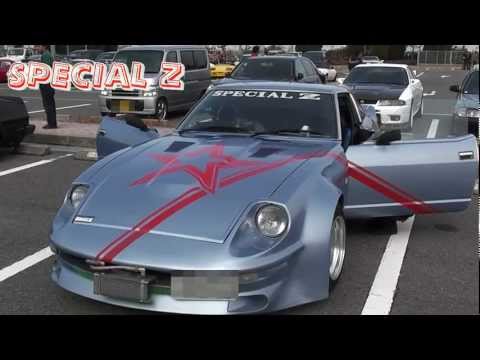 This time he featured a Fairlady Z with extended bubble flares, quad pipe twin exhaust system and a pair of Skyline C210 tail lights. Perfect for the part swaps! (more…)
by banpei with
Amazing what you can do with a Kenmeri Skyline, Hakosuka Skyline, Fairlady Z, some photoshop skills and fooling around with different JDM styles:

I especially love the Grand Champ Hello Bosozoku style! 😉
Direct link to video: Japanese classic car Skyline Ken?Mary ???? JDM ?? illustration
BTW: this is a crosspost with Banpei.net
by banpei with
It is always nice to see a couple of kaido racers being utilized in something different than donuts and revving at meetings: Zeppann13J posted videos of a few kaido racers doing fast runs at the Sendai Highland drag-strip!
First of all a Yanky Mate! Fairlady Z against a Yonmeri Skyline:

A pigsbutt Laurel on 10J wide Techno Shadow rims: (more…)
by banpei with
I had a hard time finding something Cedric related so you will have to do with this RX3 tail lighted Fairlady Z!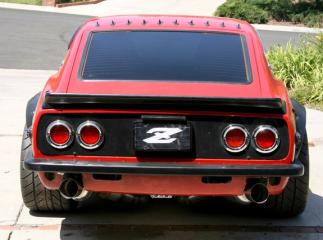 Fairlady with a RX3 tail


I know: I only make it harder this way: finding a RX3 with some swapped parts will be even tougher next time…
Found at: [Mr Joker]
by banpei with