Back in the 80s you could almost get a Yonmeri Skyline for free and modding it to more modern standards was cheap.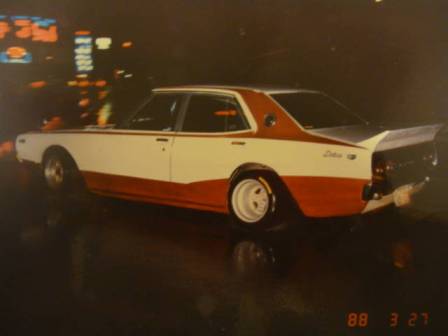 I love the way the two tone color-scheme has been applied: it follows both the lines and the style of the Yonmeri Skyline C110.
Found at Pitline
by banpei with
Lucky enough not everyone copies the Shakotan Boogie Soarer or S30, so this Yonmeri Skyline GC110 got the same look and colors as Michiaki's Skyline!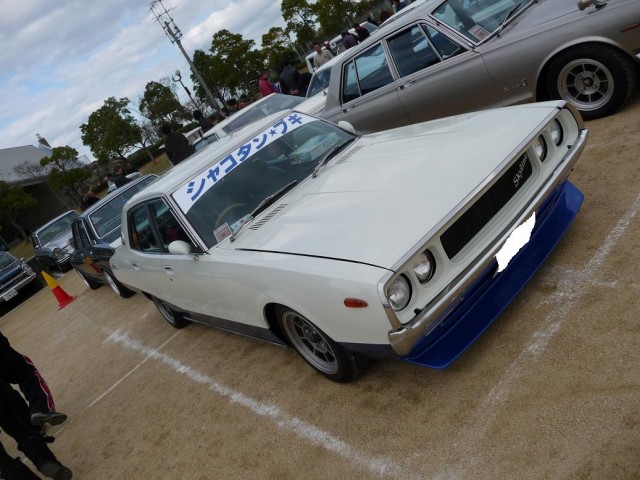 To give you an impression what the "real" deal looks like: (more…)
by banpei with
The owner of this Yonmeri Skyline C110 certainly loves polkadot: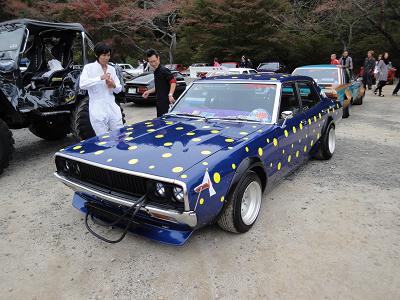 Found at chinatown77
by banpei with
I do see more and more of these X-1R tail light swaps nowadays so could that mean someone in Japan found a buried treasure chest with unused stock of Cherry X-1R tail lights?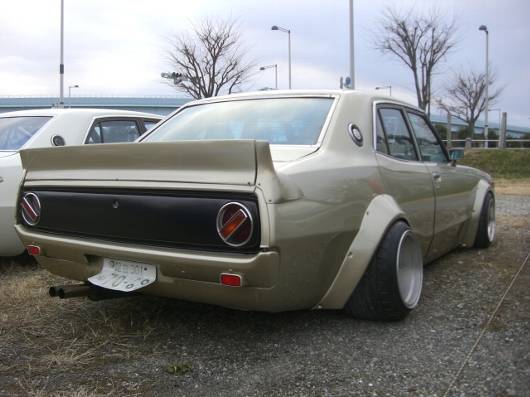 Or could it be that someone is reproducing them?
Also note that the rear door handles have been removed on this Yonmeri Skyline!
by banpei with
Sorry for the crappy and small picture, but I wanted to include something more special than the obvious Skyline C110 with a bunch of Cherry X1-R tail lights. I know: it is a beautiful combination, however I would end up in an infinite loop this way. 😉
So here it is: a Yonmeri Skyline C110 with blister fenders, takeyari side-exhaust and, of course, the Gloria (or Cedric) 430 headlights!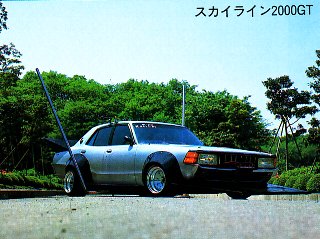 If done a bit more professional I think it would actually work out well. 😉
So next time it will be a Gloria/Cedric 430 with some sort of part swap.
Found at midget_tmk
by banpei with