Or actually a Datsun Skyline C210 as the liverage says on the side of the car…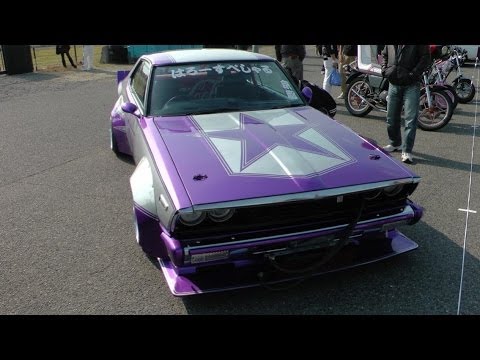 The car was present at the second Traffic Light meeting held on 17th of November in Maishima Sports Island.
Watch the video on the next page: (more…)
by banpei with
There never was a Skyline R31 Super Silhouette in the Group 5 races, but if there had been one this R31 would have been close: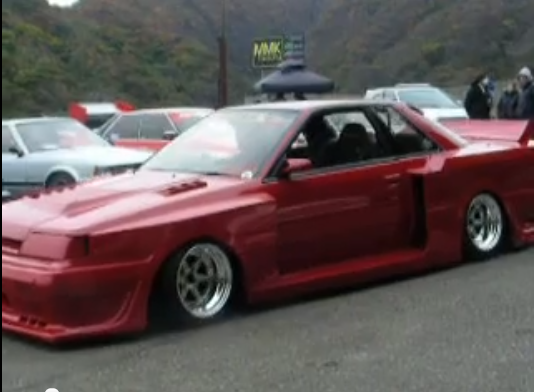 See the video for more angles: (more…)
by banpei with
I managed to track down a part from the second Torakku Yaro movie called Bakus? Ichibanboshi where the trucks clearly show the same Skyline C110 tail lights as the one I posted yesterday:

At 3:12 you can see the truck with the flying fish on the outer right of the trio but you can see in the next scene the truck is completely different from the rear.
Still: just imagine the number of Skylines that had to be salvaged for this movie! 😛
Direct link to video: ????????(??????)
by banpei with
I do see more and more of these X-1R tail light swaps nowadays so could that mean someone in Japan found a buried treasure chest with unused stock of Cherry X-1R tail lights?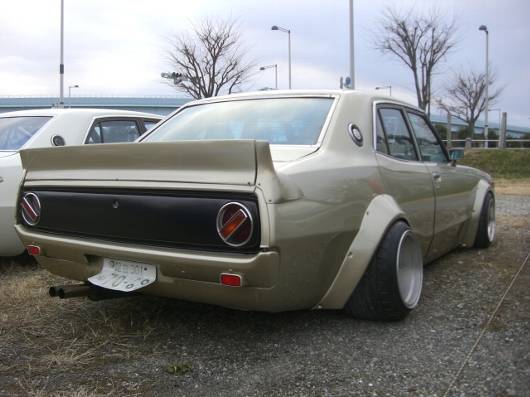 Or could it be that someone is reproducing them?
Also note that the rear door handles have been removed on this Yonmeri Skyline!
by banpei with
Amazing what you can do with a Kenmeri Skyline, Hakosuka Skyline, Fairlady Z, some photoshop skills and fooling around with different JDM styles:

I especially love the Grand Champ Hello Bosozoku style! 😉
Direct link to video: Japanese classic car Skyline Ken?Mary ???? JDM ?? illustration
BTW: this is a crosspost with Banpei.net
by banpei with