Okay this sharknosed Skyline C110 is by far not as exciting as the roofchopped Mark II GX71 by Tijs Lochbaum, but it is cool that such a thing even gets sold commercially!


Headlights and taillights are working and for a mere 980 yen (12 dollar) it can be yours!
Found at sharknose Skyline C110 RC car
by banpei with
What's better than a Skyline Japan kaido racer? Two Skyline Japan kaido racers of course!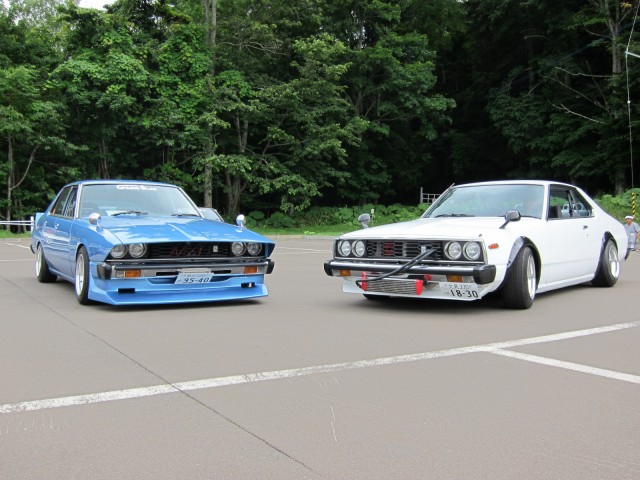 Two different body styles, two different kaido racer styles, definitely a win!
Right-click here to download or set it as your wallpaper!
Found at factoryking
by banpei with
After last times Skyline Japan with Cherry X1-R tail lights I thought I had found the toughest job: find a Cherry (preferably an X1-R) with some swapped part on it. In the end it turned out to be a piece of cake: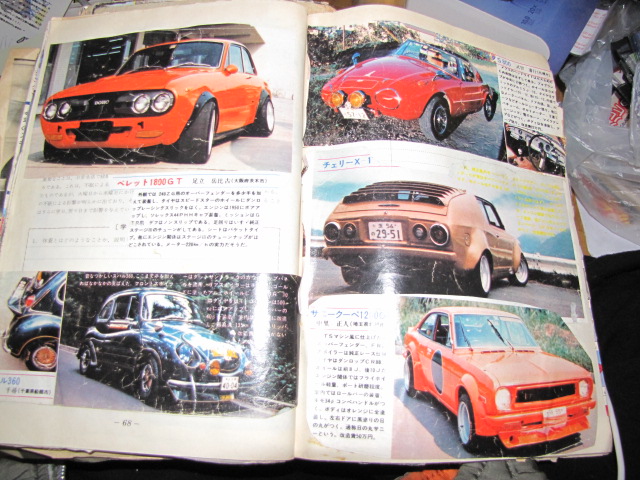 Indeed, the reverse of the common Cherry X1-R swap: a Cherry X1-R with Skyline C110 tail lights!
Looks like Ken and Mary made themselves a little baby. 😉
Cherry X1-R found at fukuyankinta
by banpei with
Enjoy this video of the Okinawa kaido racers!

The Skyline C110 hooning with a burnout is the cherry on top of the cake!
by banpei with
Two short videos of a kaido racer meeting somewhere in Japan on the 30th of October:

Note the orange Cresta GX61 at 0:12!
And another one from the same meeting, but then with two sharknosed nonsuri Skylines: (more…)
by banpei with