You don't see this every day: Kaido Racer scale models that not only have been modified with some random exhaust pipes or deep dished wheels but also have been modified heavily in bodywork!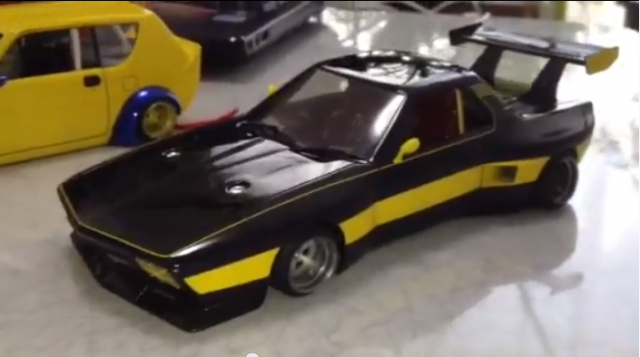 In the rare occasion you own a Nissan Skyline R30Fiat X1/9 by Bertone tuned by Dallara: the screenshot above shows how amazing it can look!
(more…)
by banpei with
It may be a bit hard to see, but judging from the silhouette this is a Fairlady 240Z with Cherry X1-R tail lights: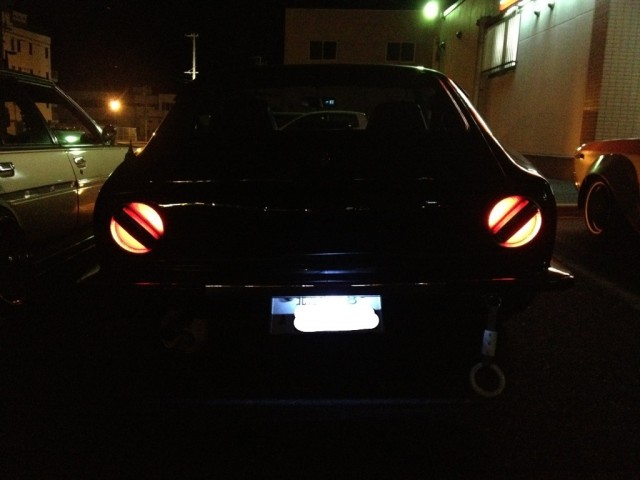 Via Minkara
by banpei with
Amazing what you can do with a Kenmeri Skyline, Hakosuka Skyline, Fairlady Z, some photoshop skills and fooling around with different JDM styles:

I especially love the Grand Champ Hello Bosozoku style! 😉
Direct link to video: Japanese classic car Skyline Ken?Mary ???? JDM ?? illustration
BTW: this is a crosspost with Banpei.net
by banpei with
I had a hard time finding something Cedric related so you will have to do with this RX3 tail lighted Fairlady Z!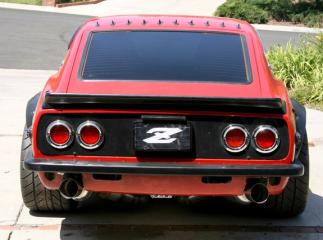 Fairlady with a RX3 tail


I know: I only make it harder this way: finding a RX3 with some swapped parts will be even tougher next time…
Found at: [Mr Joker]
by banpei with
This dishy Fairlady with a G-nosejob surely has had a lot of work done by Datsun Works: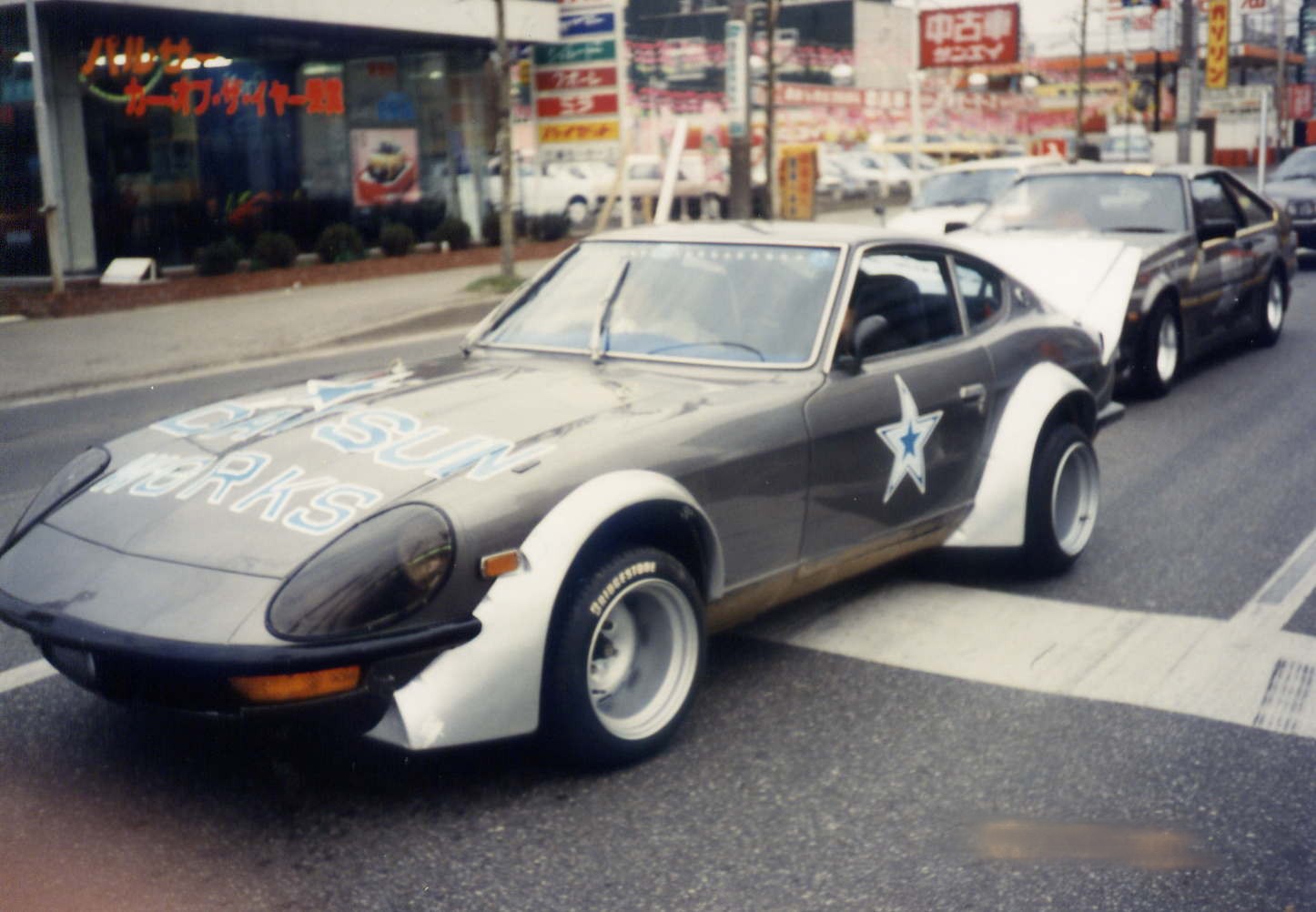 Deep dish steelies on this Fairlady
Those over 10J wide steel rims surely look like a custom job to me!
Found at [y_0*8**8]
by banpei with