Time for some bosozoku style artwork!
I found some kaido racer photoshops on Oyakata's Garage between a lot of VIP and drift style photoshops and I've picked the best ones for you: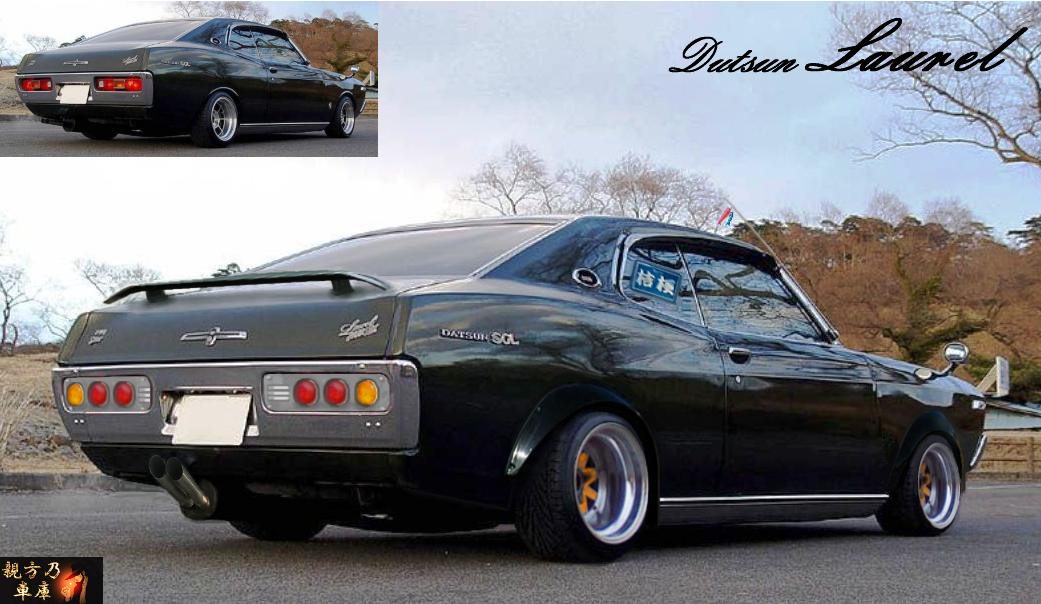 Kaido racer photoshop: Nissan Laurel Butaketsu C130
This pigsbutt Laurel was mildly tuned with some new rims, a spoiler and some tail-light swap.
Not over the top as this Nissan Fairlady S30: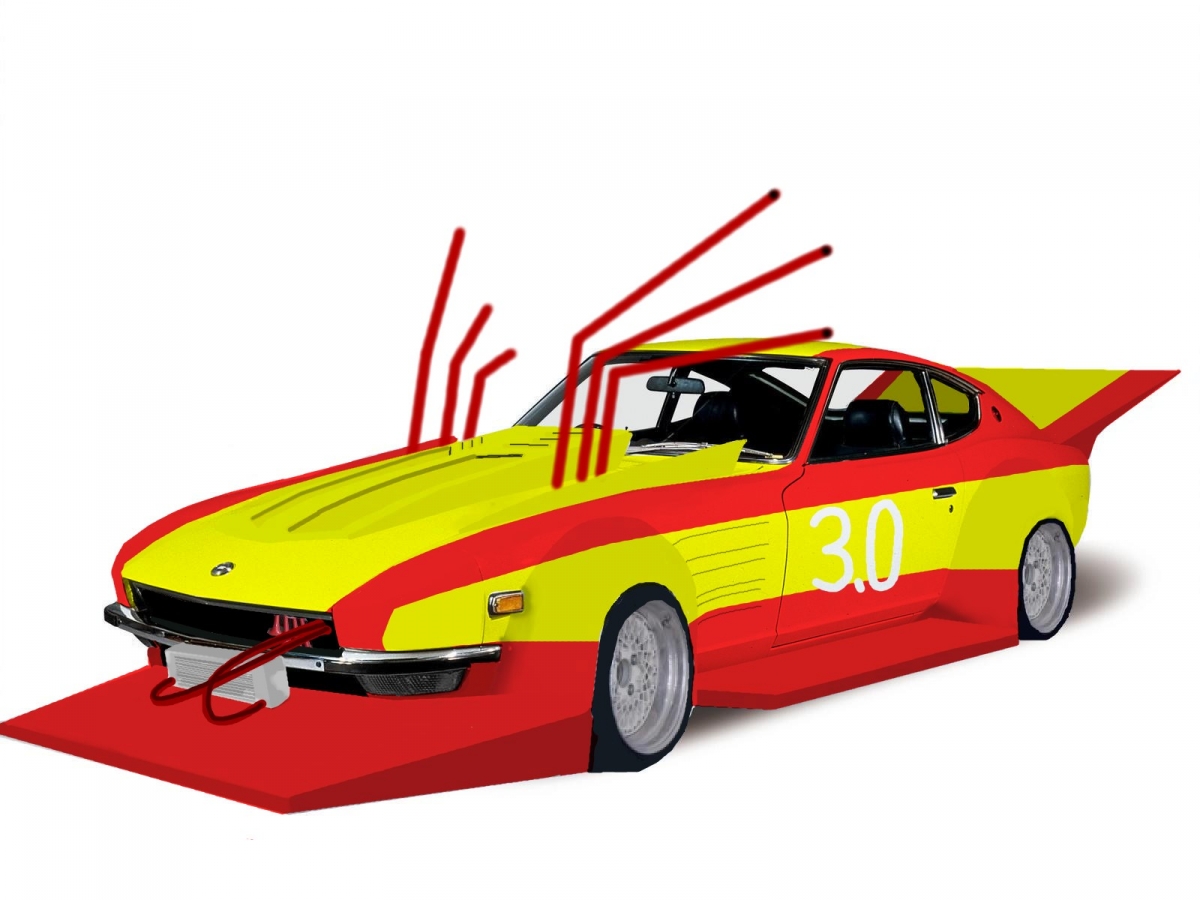 Kaido racer photoshop: Nissan Fairlady Z S30
A complete overhaul except for the roofline!
And what about this roofchopped Mark II?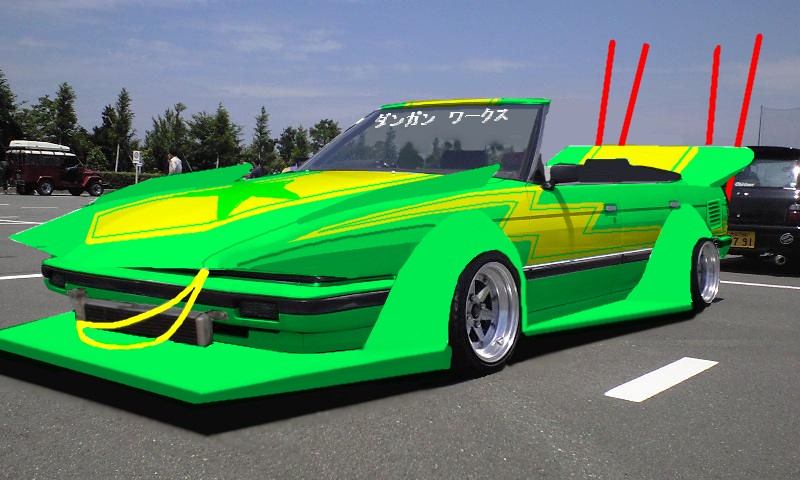 Kaido racer photoshop: Toyota Mark II GX71
Wicked in yellow and green!
Found at [Oyakata's Garage]
by banpei with

Earlier this week I got an email from Okumi RT that he got a new set of rims for his Fairlady S30:


Okumis SSR MK III 14 inch 10J/12J wide
A set of SSR Mk III rims. They are 14 inch in diameter and 10J and 12J wide.
This is how much wider they are as his current SSR Mk IIs: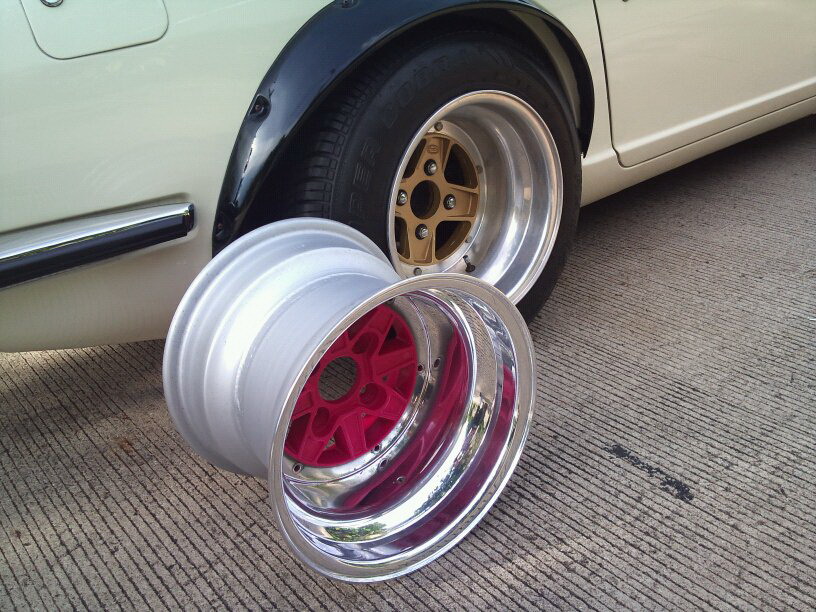 Okumis SSR MK III 14 inch 10J/12J wide
As a reference: his previous setup was 9J/10J, so this is going to be a lot wider at the rear!
And this is how they would look en profile: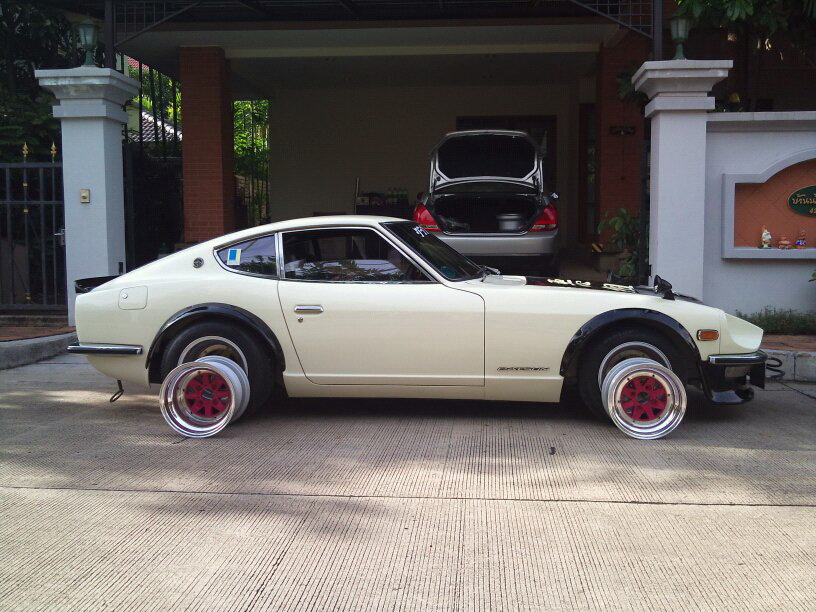 Okumis SSR MK III 14 inch 10J/12J wide
Beautiful! Can't wait till he finally mounts them on the S30!
Actually there is a reason why he hasn't mounted them yet: he is not able to source the correct tires for them yet, so can anyone help him out with finding 245-255/50/14 tires in Thailand?
by banpei with
Perfect scenery for a classic Kyusha styled Fairlady Z: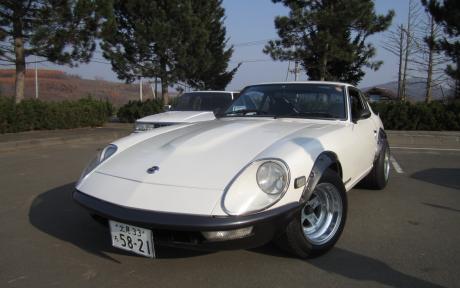 Wallpaper: Nissan Fairlady Z S30
Click here to download or set it as your wallpaper!
Found at [FACTORY KING FK]
by banpei with

As promised, more on the Hachimantai meeting! Actually, it is more or less on the way to that meeting inside a Nissan Fairlady Z and passing several other Kyusha cars:

Following another S30:

Following a Nissan Bluebird-U (610) and a Fairlady SPL311:

And last but not least, following the Nissan Skyline C210 I posted last friday

by banpei with
This morning Mike Garret posted part one of his JCCS 2010 coverage and it featured this nice bosozoku styled Crown MS60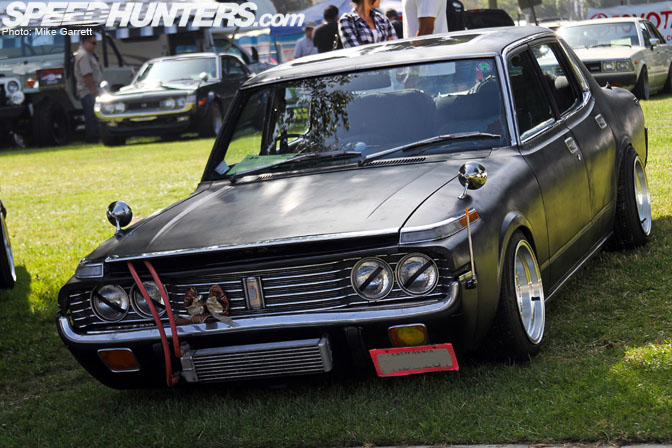 Bosozoku styled Crown MS60 on JCCS 2010
On the meeting there was also this bad looking Datsun 240Z on deep dish SSR Mk IIIs: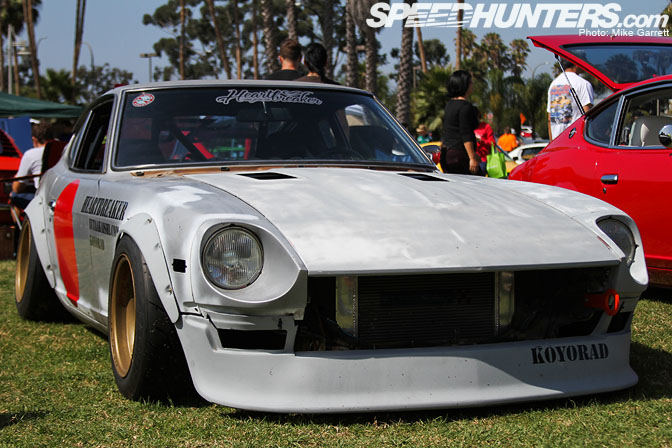 Bad looking 240Z on JCCS 2010
Hop over to Speedhunters for the rest of Mike's coverage.
Japanese Nostalgic Car Blog also posted their first part of their JCCS coverage, but no zokusha's seen in their pictures so far, so let's hope their second post will!
by banpei with