Bosozoku style artwork: kaido racer photoshops

Time for some bosozoku style artwork!
I found some kaido racer photoshops on Oyakata's Garage between a lot of VIP and drift style photoshops and I've picked the best ones for you: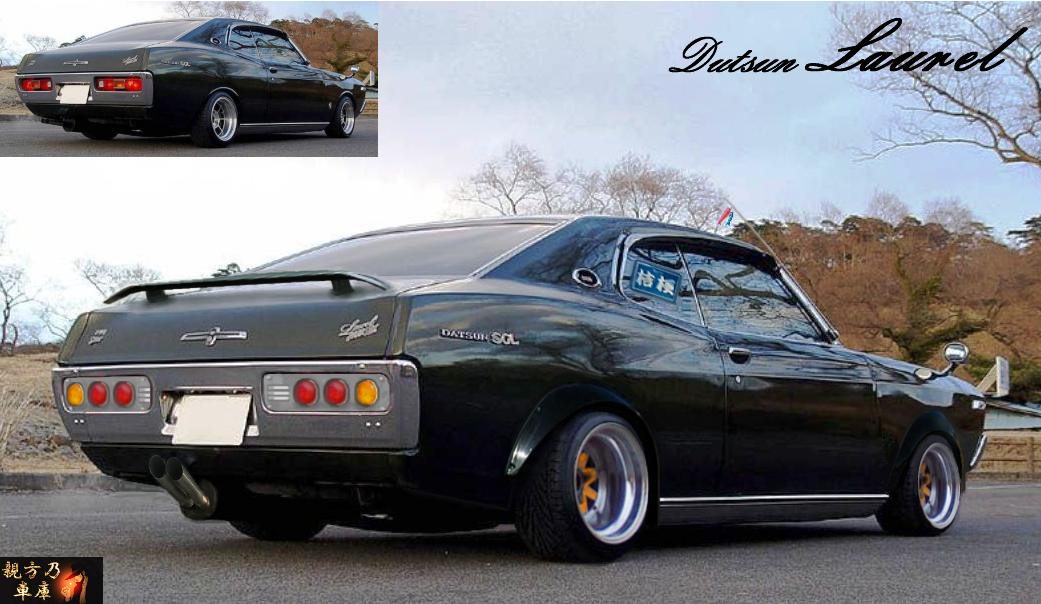 Kaido racer photoshop: Nissan Laurel Butaketsu C130
This pigsbutt Laurel was mildly tuned with some new rims, a spoiler and some tail-light swap.
Not over the top as this Nissan Fairlady S30: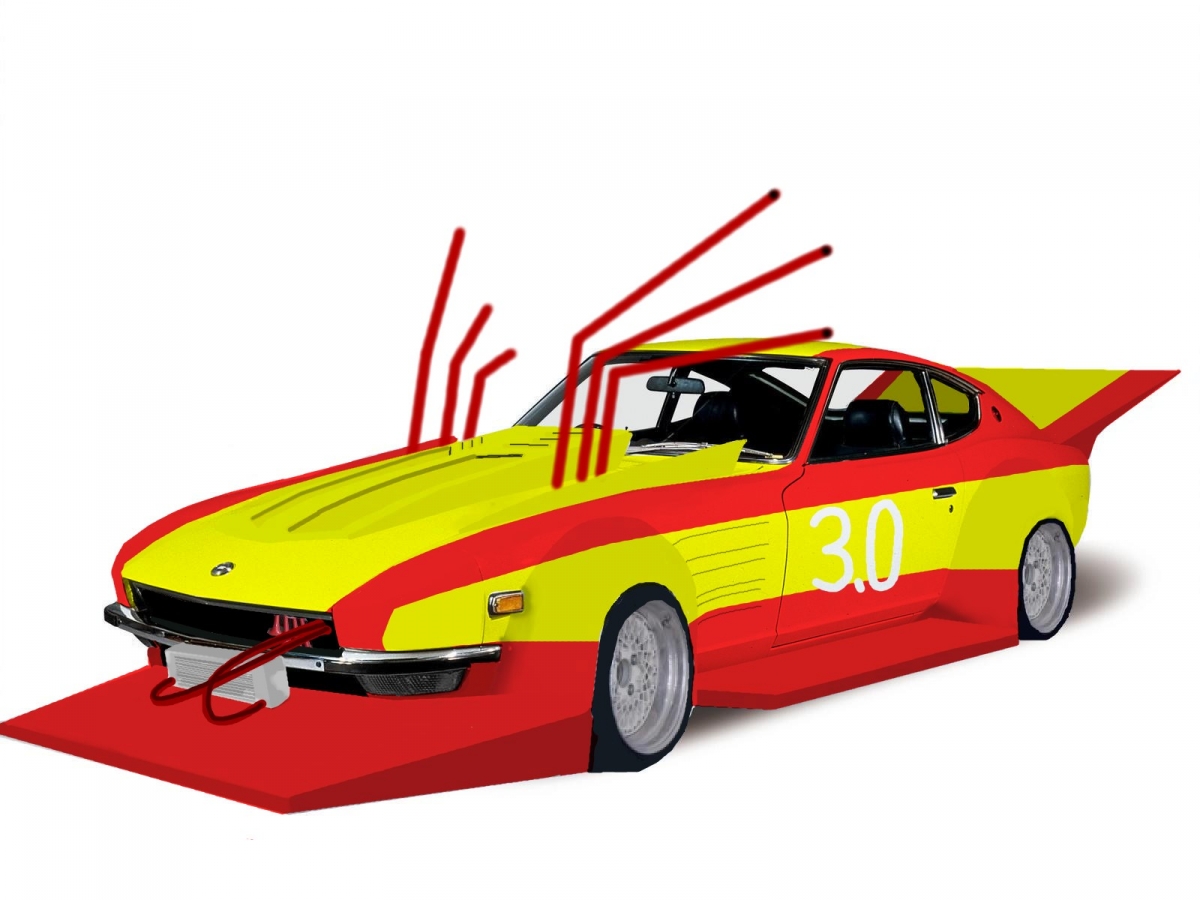 Kaido racer photoshop: Nissan Fairlady Z S30
A complete overhaul except for the roofline!
And what about this roofchopped Mark II?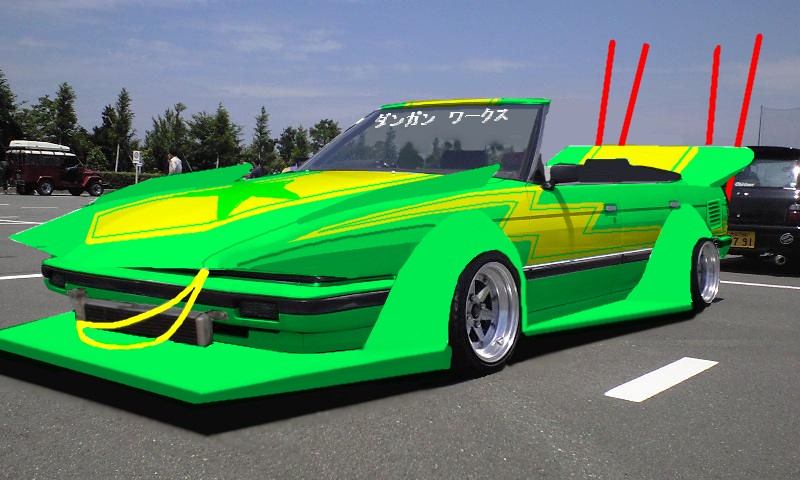 Kaido racer photoshop: Toyota Mark II GX71
Wicked in yellow and green!
Found at [Oyakata's Garage]
This entry was posted in Mark II GX71 and tagged bosozoku artwork, BUTAKETSU, fairlady S30, kaido racers, laurel c130, Mark II GX71, photoshop, roofchop by banpei with