Hattoriworks walked around on the JCCA NYM parkinglot and shot a couple of the kaido racers around there.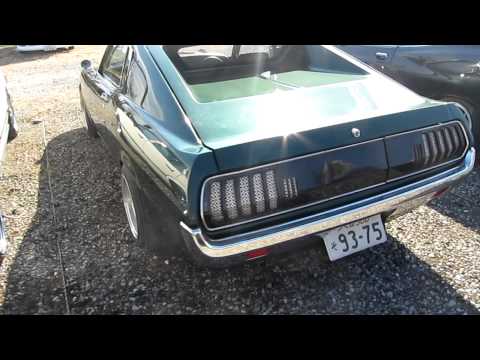 The most interesting one is the white pigsbutt Laurel with a 03 number on it. Makes it look like the Japanese counterpart of a wellknown orange Charger with 01 on it. 😉
(video on the next page) (more…)
by banpei with
Last week we had footage from the Awaji Island Old Car New Year meeting and this week we got another New Year Meeting: the JCCA New Year Meeting 2012!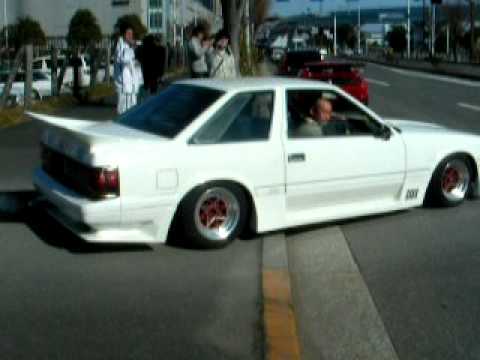 Every year the JCCA NYM is a spectacular sight because not only classics but also exotics and kaido racers show up: (more…)
by banpei with
I was doubting if I should post this picture under part swaps or as a picture of the week. Because of the butaketsu Laurel SGX parked in front of the Skyline Japan it became the latter…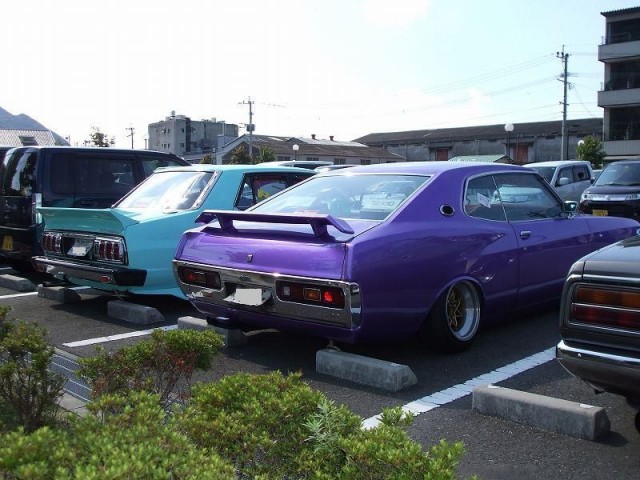 Yesterday I already featured a very nice scale model buildup of a pigsbutt Laurel SGX but in real life it looks much better, especially if it also features a Hiro spoiler on the boot lid. The Skyline features a set of (badly copied) Celica banana tail lights. ('A`)?
Also if I'm not mistaken these two cars are the two main cars of Ultra Heaven.
Found at: ??
by banpei with
I just love miniaturized kaido racers: their creators tend to put that little extra effort in them to make them appear to be real.
That description also reflects this butaketsu Laurel SGX: it is scary how real it is!

Even the Carrozzeria speakers look real! Scary!
Direct link to the video: ???????
by banpei with
It is just mind boggling how deep these Techno Shadow rims at the front of this Pigsbutt Laurel are!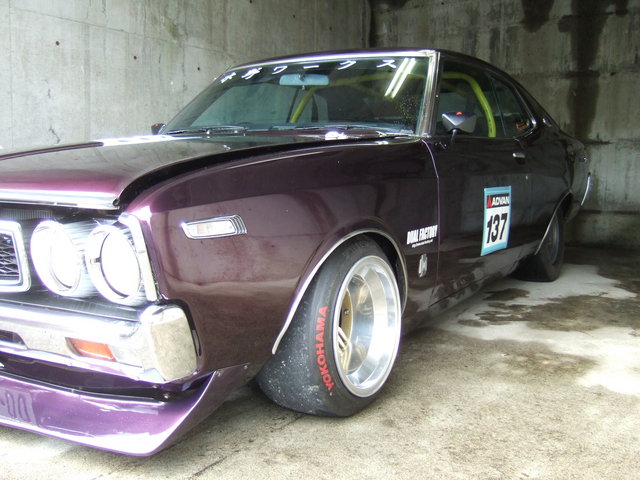 Then take a look at the rear and imagine how fast it is on the quartermile…
Found at Zeppann13J
by banpei with