Time to do a most popular list for us as well!
The top 3 most popular postings this year were:
3: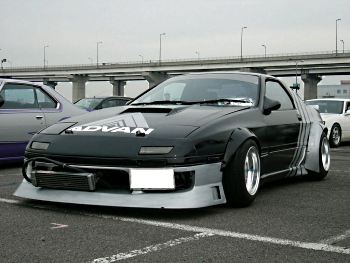 Rare Bosozoku cars: Mazda RX7 FC
2: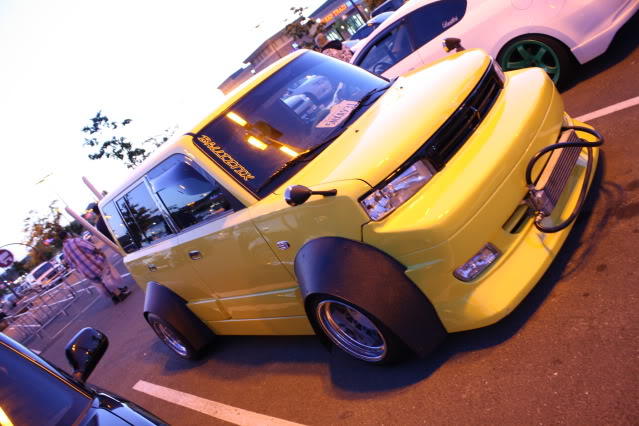 Bosozoku car feature: James' Scion xB
1: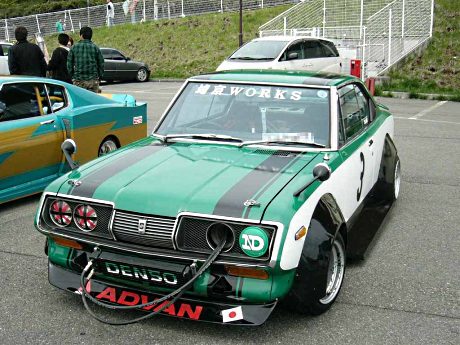 Rare Bosozoku cars: Toyota Corona Mark II T60/T70
Thank you all for visiting and supporting us during the past year! 🙂
by banpei with

These two videos of the 2009 Nagoya Auto Trend meeting were posted by gf31buda on Youtube.

The Nagoya Auto Trend exhibition is held yearly by Auto Trend magazine in the first weekend of march. This meeting is, just like the Tokyo Auto Salon, a regular meeting at the parkinglot next to the exhibition.
by banpei with
And the winner of last weeks poll is: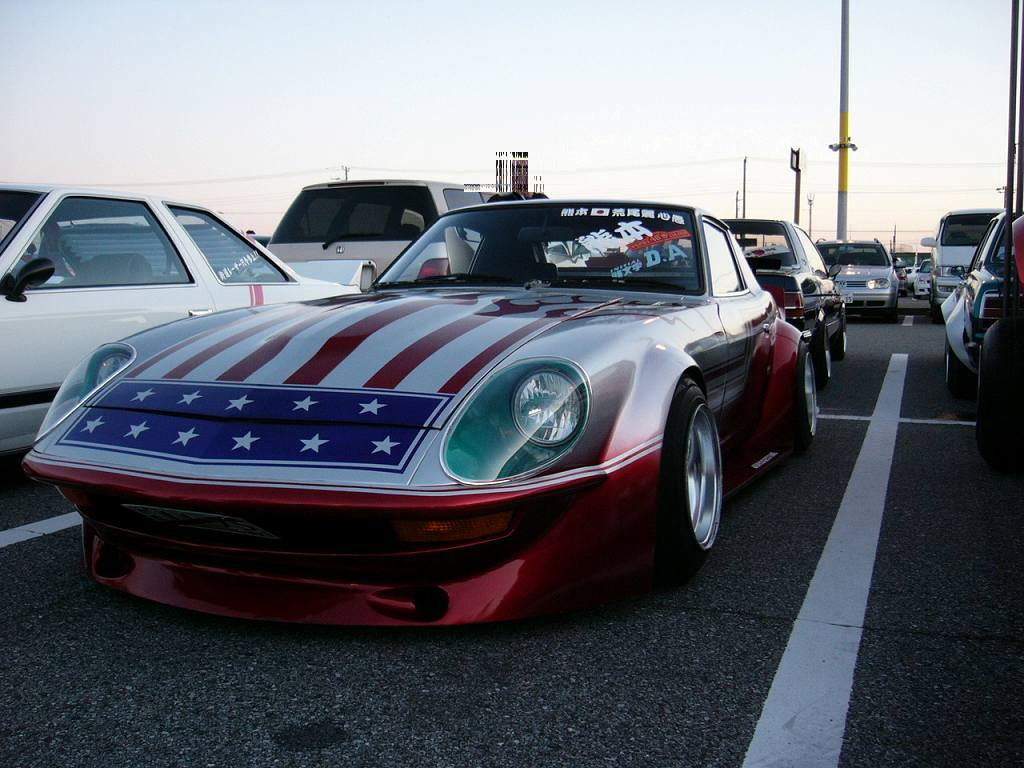 Nissan Fairlady Z S30 #3
The Nissan Fairlady Z S30!
It fought that Laurel C130 very well, so let's see how well this S30 can fight another Laurel C130! 😉
Winners of this first round are:
1.


Nissan Laurel C130 #1


2.


Nissan Skyline C110


3.


Nissan Cedric C230 #1


4.


Toyota Mark II MX30 #2


5.


Nissan Gloria C330 #1


6.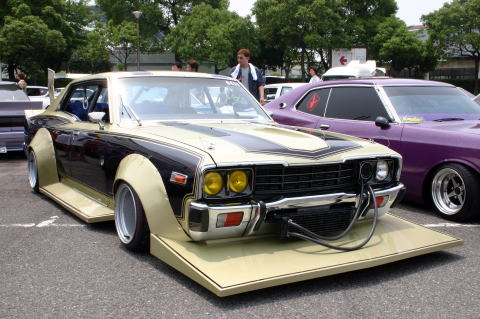 Nissan Cedric 330 #1


7.


Nissan Skyline C10 #1


8.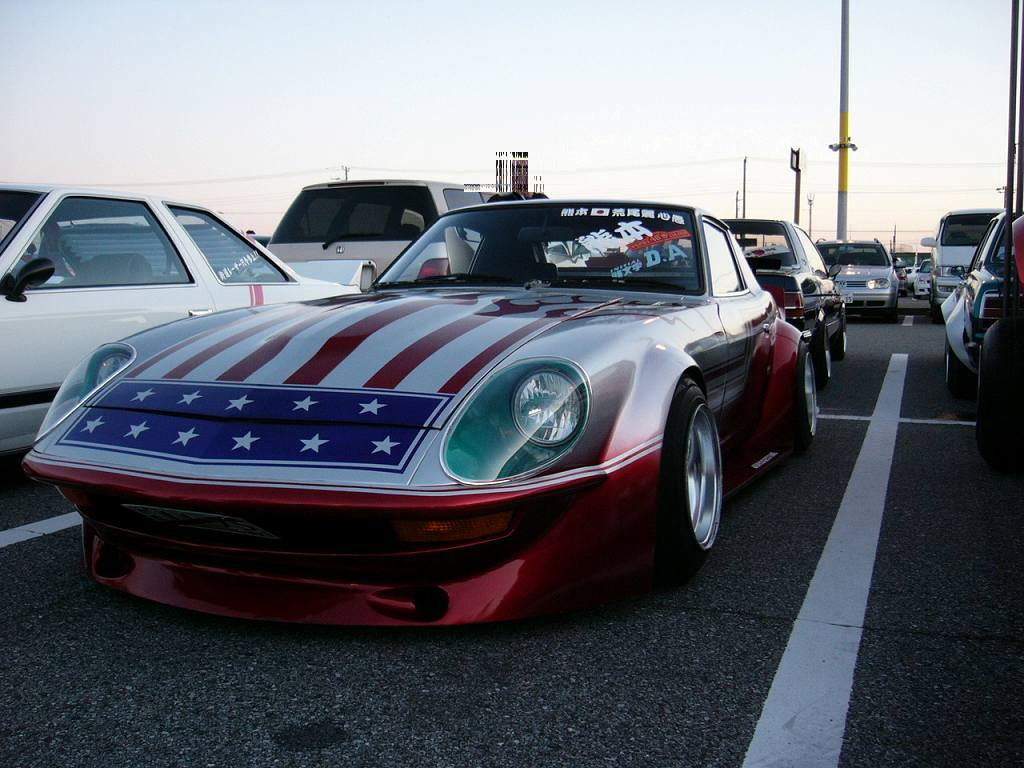 Nissan Fairlady Z S30 #3


This week it will be winner 1 and 8 against each other: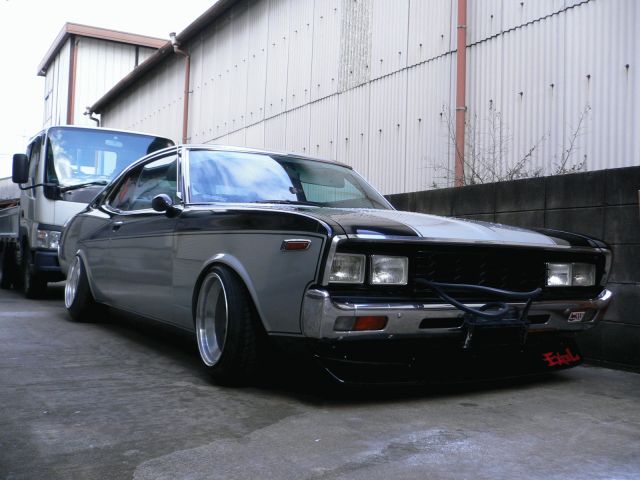 Nissan Laurel C130 #1




Versus
by banpei with
This week we feature the first of the popular Mark II series: the Corona Mark II T60/T70 series. This Corona Mark II coupe may not be a GSS coupe but it surely does look well under that bosozoku skin: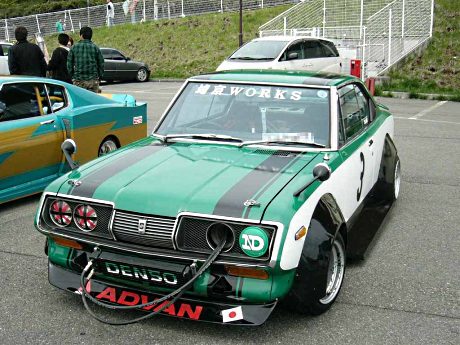 Bosozoku style Toyota Corona Mark II coupe RT70
Eventhough the later Mark II models are immensively popular as zokusha the first Corona Mark II series is not popular at all! So far this is one out of two Corona Mark IIs we ever encountered.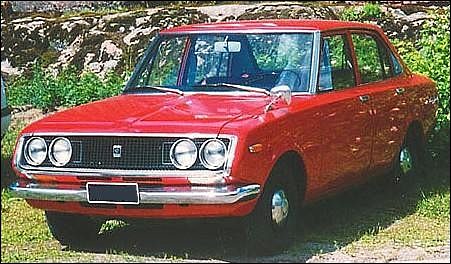 Factory stock zenki Corona Mark II RT60
The Corona Mark II was basically a model designed to fit between the middle class Corona and the upper class Crown. It was only slightly larger than the Corona but it did have a lot of luxuries only to be found in the Crown, like better seats and larger engines. The car was produced as sedan, wagon, coupe and hardtop coupe. The sedan and wagon look very much alike the Corona T40/T50 (a bit dull) while the coupes are sleekly styled after late 60s American cars.

Factory stock kouki Corona Mark II RT62
The Corona Mark II engine range started with the 1.5 liter 2R and ended with the 2 liter 18R. Eventhough normally bigger is better this did not apply to the Corona Mark II: it featured the 10R engine which got later renamed to the 8R-G. If you are a Toyotaku the G typing should already ring a bell: it means twincam (DOHC) with sidedraft carburetors!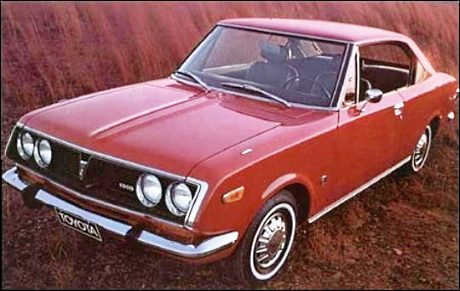 Factory stock Corona Mark II Coupe RT72
The 10R/8R-G was a 1.9 liter engine and was capable of producing 140HP and was placed in the top of the range Corona Mark II: the RT75 GSS hardtop coupe, which after the facelift and 8R-G renaming got the RT72 designation. The GSS was mated with a 5 speed gearbox and weighted only 1050 kg so it had an amazing power to weight ratio for its era: 7.5 kg/hp (16.5 lbs/hp), that is more than the 1969 MGB was capable of! Well the 3 liter MGC came near these figures but it had 1.5 times as big displacement as the Corona Mark II! The Corona Mark II GSS was capable of reaching 200 km/h and doing the quarter mile in 16.60 seconds! Amazing performance for a factory stock car in the late 60s!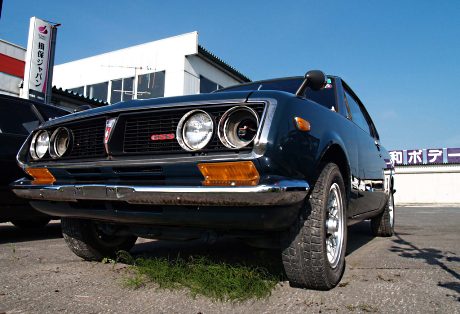 Corona Mark II GSS Hartop Coupe RT75
Even though examples of bosozoku styled Corona Mark IIs are really hard to find it don't think it was an impopular zokusha during the early 80s. The reason it is a rare find nowadays is mainly because most of them are too far gone!
by banpei with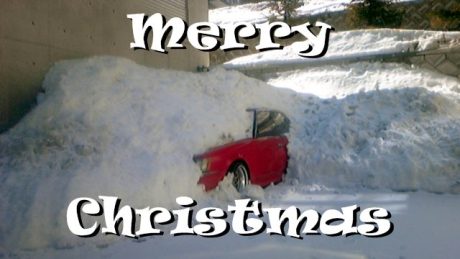 Let's hope Santa will ride his zokusha and bring you those long awaited presents from Japan!
Merry Christmas, everyone!
by banpei with