This badboy yonmeri Skyline GC110 would have been a great entry of our poll. Unfortunately I found it after we finalized the last entries in the poll of this week.



Badboy Nissan Skyline GC110
This yonmeri sits on a set of SSR Mk IIs which fit perfectly under the rear arch line. It has multi tone horn right between the bumper and the big old school lip.
Picture found on Kaminari69
You can make use of our Facebook App to get your own daily bosozoku style picture on your wall!
http://apps.facebook.com/bosozokuphotootd/
by banpei with
Probably anxious about the upcoming new years meeting Take4Mickey posted a video of the new years meeting in 1993:

Man! Back then those meetings were huge! And the amount of Nissan Skyline R30s and R31s was quite high compared to meetings nowadays, but they are still outnumbered by the old school cars and the GX71s!
by banpei with
This weeks winner is: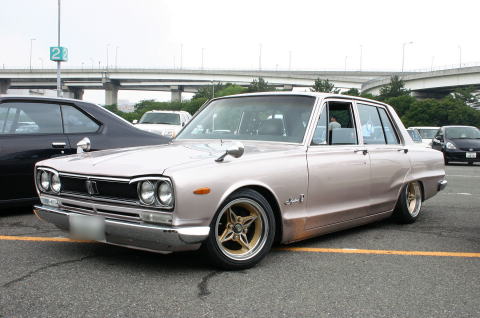 Nissan Skyline C10 #1
It was to be expected: this Skyline is so bad it could hardly be beaten by that Laurel!
Winners so far are:
1.


Nissan Laurel C130 #1


2.


Nissan Skyline C110


3.


Nissan Cedric C230 #1


4.


Toyota Mark II MX30 #2


5.


Nissan Gloria C330 #1


6.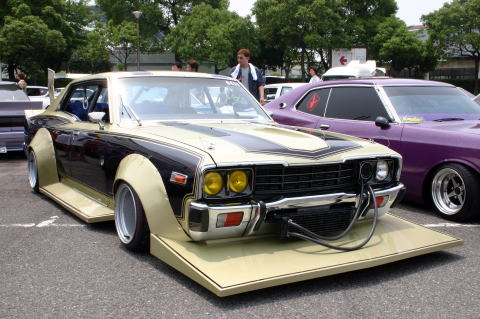 Nissan Cedric 330 #1


7.


Nissan Skyline C10 #1


This week we have another Laurel C130: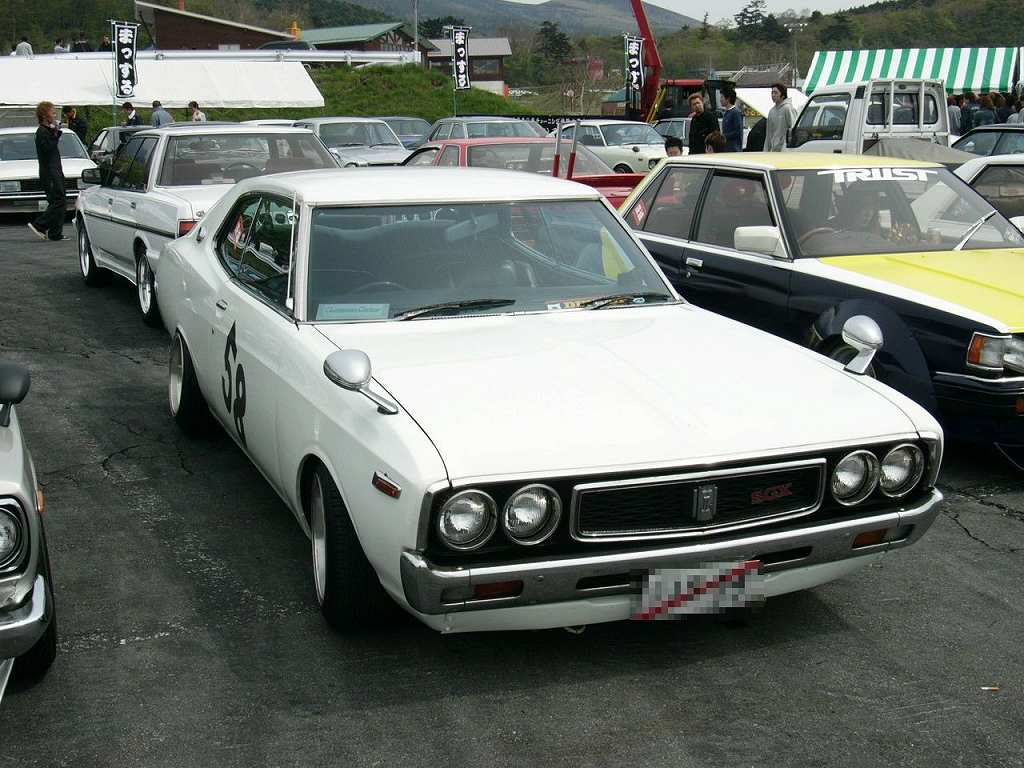 Nissan Laurel C130 #4





This Laurel SGX does not feature any fender extenders nor headlight swaps, but it was lowered groundscrapingly low! That stance is exactly how it should be!
Versus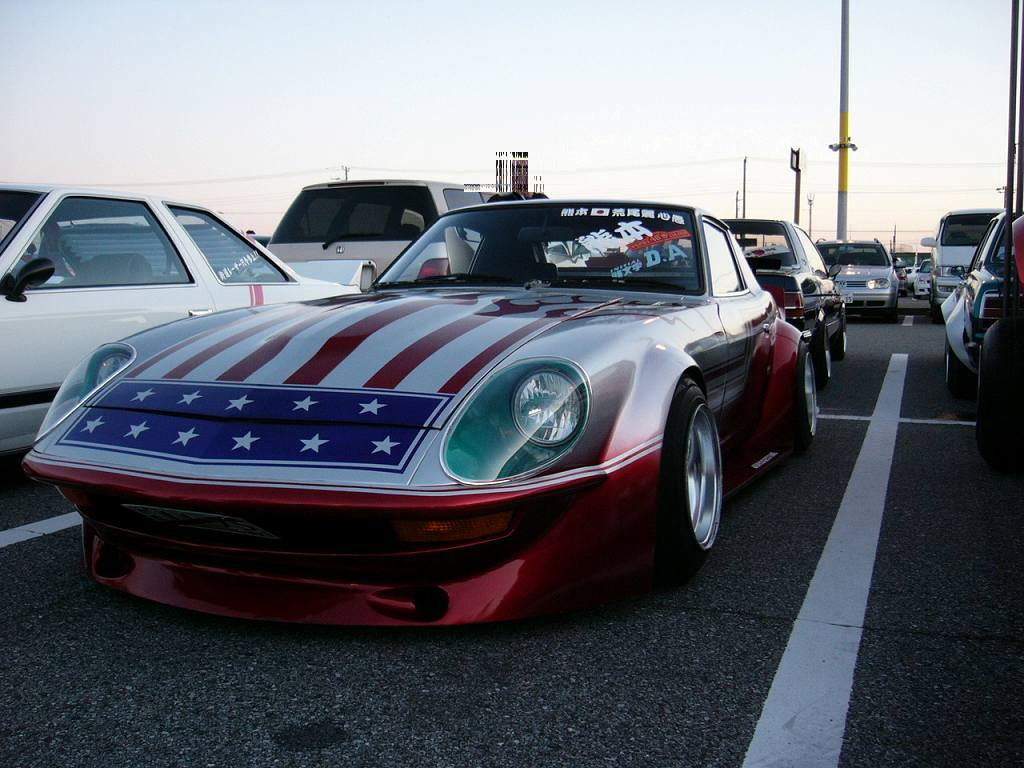 Nissan Fairlady Z S30 #3






We already featured two Fairladies before, but this one is the lowest of them all!
This Fairlady has an immitation G-Nose, subtile fender extenders integrated in the body, sideskirts scraping almost over the ground, a Skyline C110 taillight swap and a slightly reworked aerodynamic rear including a MR lookalike rear window.
These two are also the last two entries for our poll. From next week onwards we will go into the second round and put week 1's winner against week 8's winner.

Error thrown
Cannot unset string offsets