Back in 2009 at the Tokyo Auto Salon a very beautiful G-nosed S30 was shown in the Mizuno Works corner: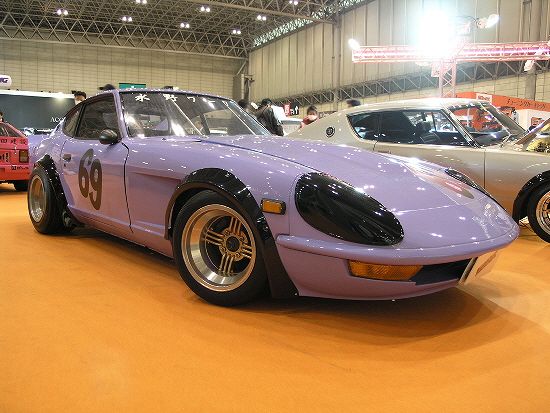 This awesome 240ZG even made it to Speedhunters where it received major attention by Mike Garret!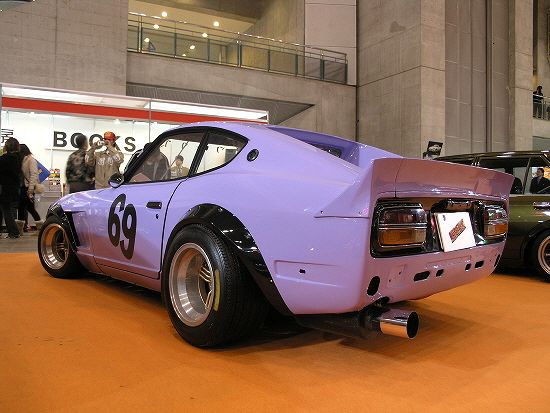 So where is it today? Is it still alive?
Well, actually it is barely alive: (more…)
by banpei with
After almost two years I finally had the chance of meeting the owner of this Suzuki Alto SS40 in person!


Apart from its styling it is already quite a rare one: it is one of the first SS40s in the Netherlands and therefore it also has the metal bumpers instead of the later plastic ones.
A new addition is this takeyari tail pipe: (more…)
by banpei with
The Dunlop theme on this sharknosed Daihatsu Mira L200 was applied after the owner saw a picture of it in a magazine.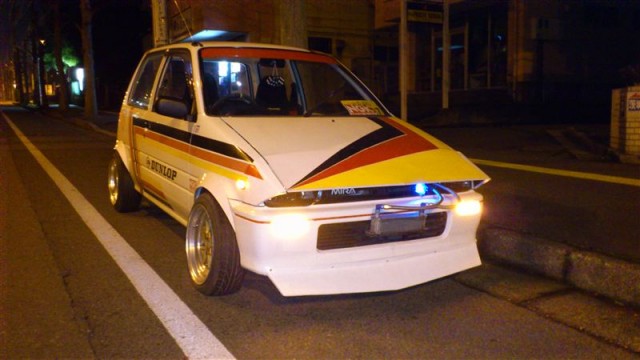 Unfortunately the Mira is not lowered, so the wheels are a bit out of the usual kaido racer alignment. 😉
Mainly the front has been modified extensively: 80s racer lip, oil cooler, lights, sharknose… But at the rear not much has changed: (more…)
by banpei with
Kei trucks make excellent kaido racers: they are easy to change and they definitely look different from other kaido racers.
This Suzuki Carry is nicely done with some two-tone vinyl and SSR Mk II wheels: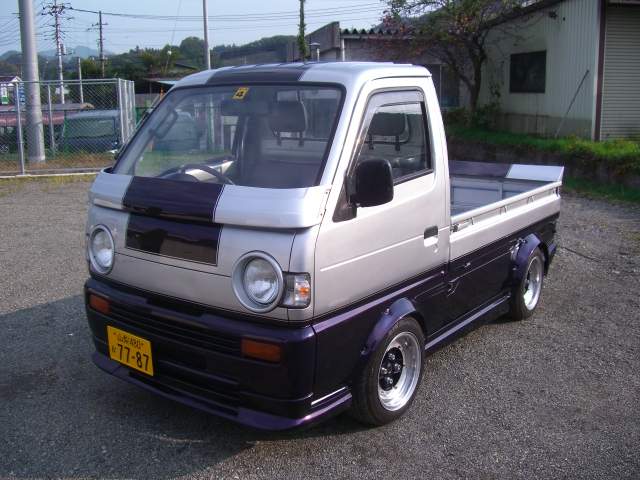 At the rear of the truck a simple ducktail spoiler: (more…)
by banpei with

Jameson sent me a message that I should have a look what he did with his Cressida MX63. When I opened up his blog I was amazed by his accomplishment: he transformed the MX63 into a zokusha and even welded a sharknose on it!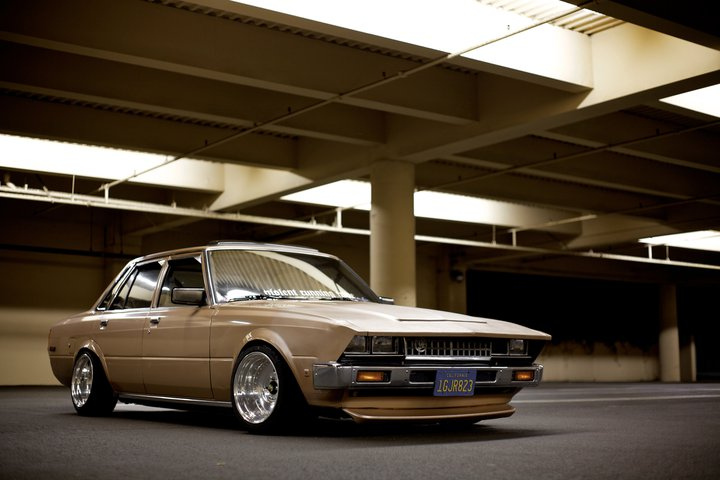 Sharknose Cressida MX63
An amazing job if you take into consideration that this is what it looked like when he bought it a couple of months ago: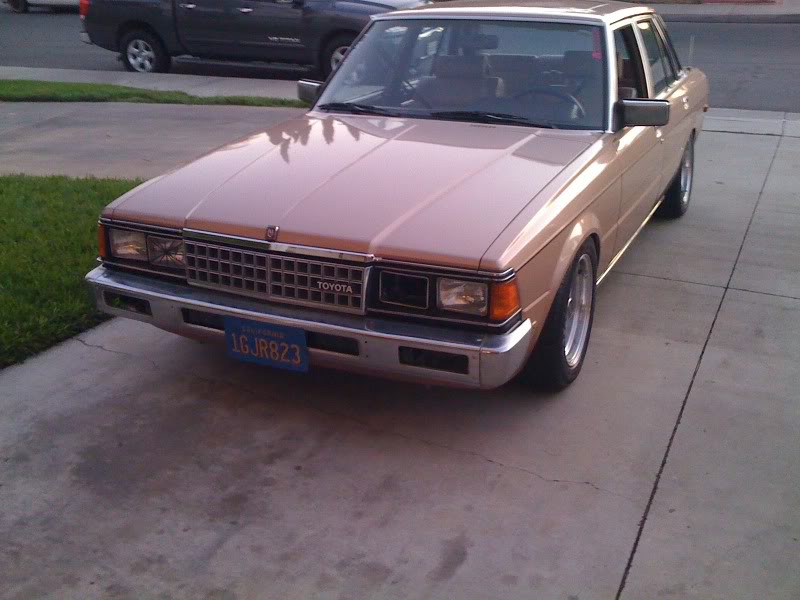 Sharknose Cressida MX63
Oh and the MX63 is not a Cressida anymore, it is called a Mark II nowdays: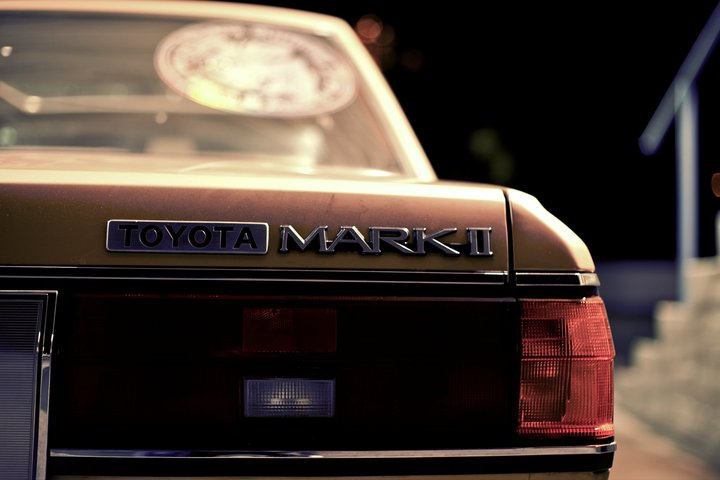 Sharknose Mark II MX63
I also like this quote on his blog:
In my dads words… "YOU RUINED IT!!!" hahaha
XD
Check out his blog for more pictures and updates: totallyirrelephant
by banpei with