Car feature: Suzuki Carry kaido racer
Kei trucks make excellent kaido racers: they are easy to change and they definitely look different from other kaido racers.
This Suzuki Carry is nicely done with some two-tone vinyl and SSR Mk II wheels: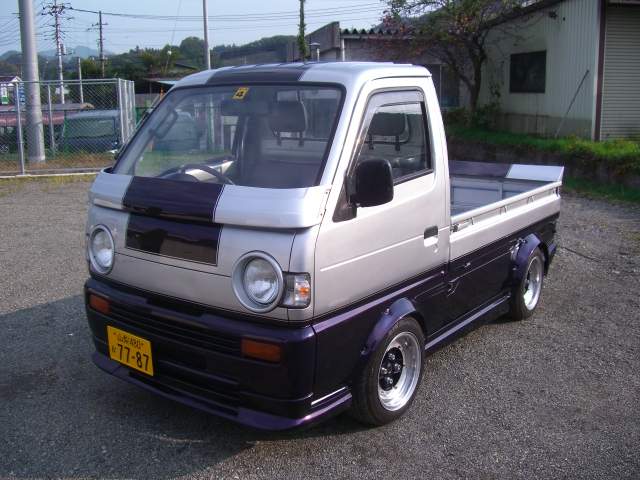 At the rear of the truck a simple ducktail spoiler: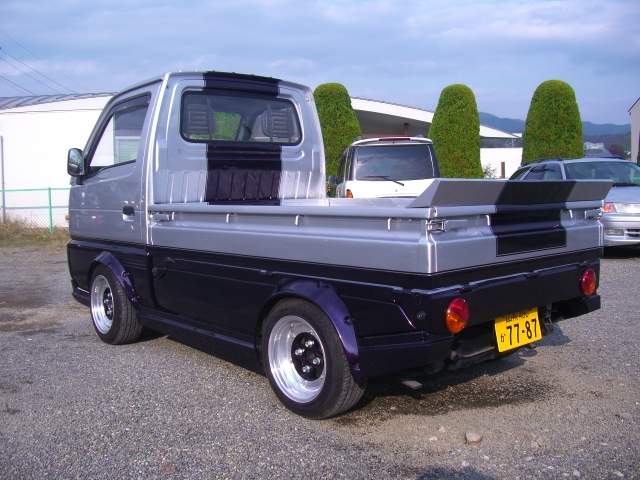 Makes sense: you can't load anything in the back if it would be too big. 😉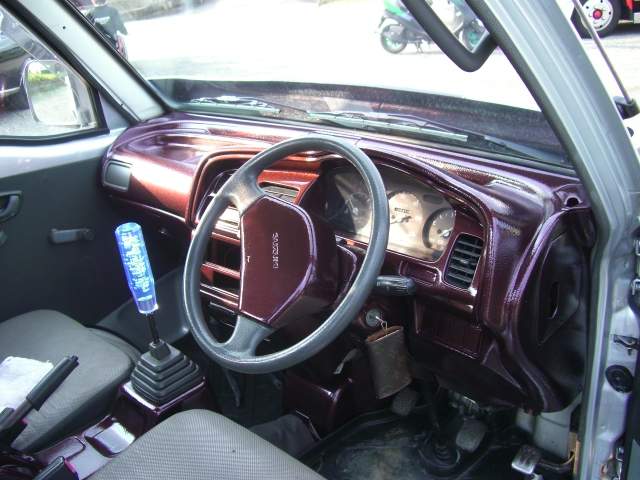 However on the inside there is not much done apart from the huge blue shiftknob.
This Carry is for sale for 400000 yen here: Suzuki Carry kaido racer @ Mbok
This entry was posted in car feature and tagged car feature, suzuki carry by banpei with