There would have been so much more win if the poster of this video would have held his/her phone sideways and not vertically: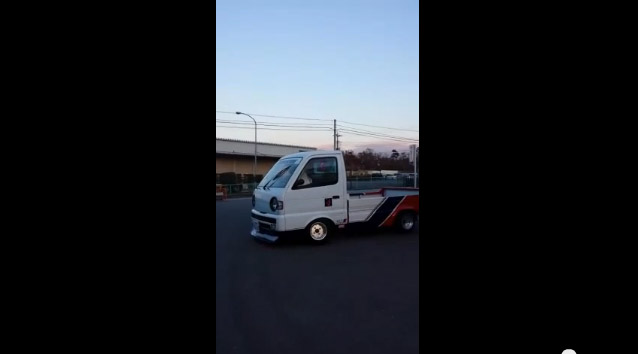 But I guess the ninth generation Suzuki Carry truck on SSR Mk1s compensates well for this. 😉
You can find the two videos below: (more…)
by banpei with
Kei trucks make excellent kaido racers: they are easy to change and they definitely look different from other kaido racers.
This Suzuki Carry is nicely done with some two-tone vinyl and SSR Mk II wheels: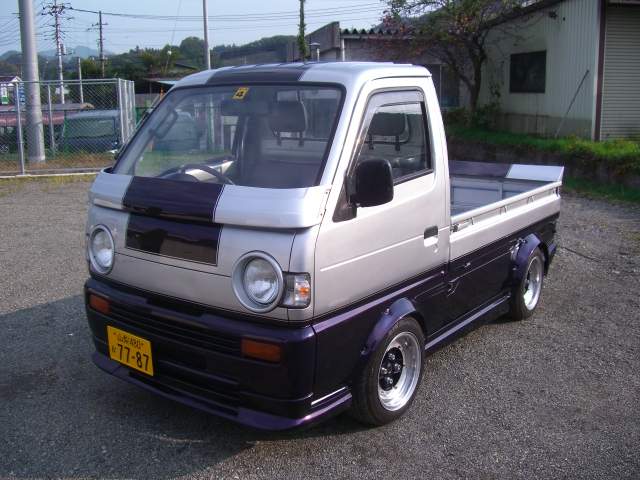 At the rear of the truck a simple ducktail spoiler: (more…)
by banpei with
I found this picture featuring a Suzuki Carry that reminds me a bit of a bemo: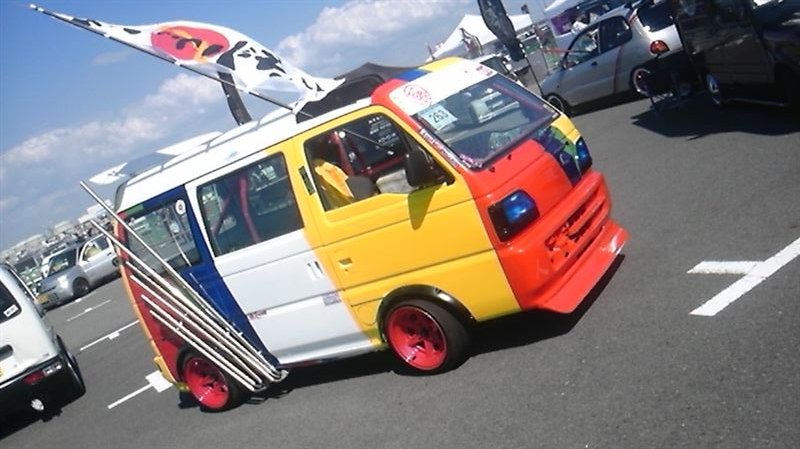 Suzuki Carry kaido racer
Wish I could have attended that meeting!
Found at Matsuragi
by banpei with